3 Reasons to Buy a Condo in Mission Calgary
April 19, 2014
By Cody Battershill
3 Reasons to Consider Purchasing a Condo in Mission Calgary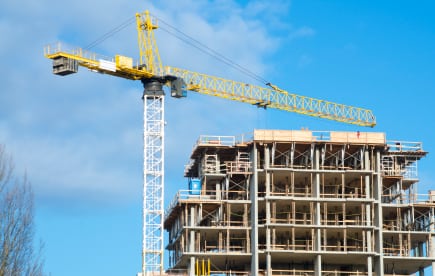 When I think of Mission in southwest Calgary, I am quickly reminded of the scenic Elbow River pathways that extend from north to south along the neighbourhoods eastern boundary.
I also think of the vibrant 4th Street SW Business Revitalization Zone (BRZ), also known as "restaurant row" because of the extraordinary line up of more than 30 restaurants serving a variety of cuisines from around the world.
It's no wonder that many urbanites prefer Mission as a place to live. After all, who wouldn't enjoy its outstanding walkability, riverside location and tremendous amount of restaurants, shops and services found along 4th Street SW, nearby on 17th Avenue SW and in the beltline?
Here are 3 reasons why you should think about making your next condo purchase in Mission. Search all Mission Calgary Condos for Sale now.

Quality New Condominiums
Mission's awesome location and high desirability as a result has created lots of interest for residential developers. Today there are a number of new condominium developments that have recently been completed, are under construction or in the registration phase. They include:
Mission 34 by Assured Communities
Between these new developments and a wide variety of existing ones, if you're looking to live in Mission then you shouldn't have a hard time finding a property that suits your wants, needs and lifestyle to the fullest.
River Access
If you desire quick and easy access to the river, then Mission may be for you. The network of parks and pathways found along the Elbow River are a renowned trait of Calgary's downtown and inner city communities and are used by many, especially in spring and summer.
Head north on the pathways and in no time you'll discover the Talisman Centre, one of Calgary's best recreational centres, as well as the Stampede Grounds, Victoria Park, East Village, St. Patrick's Island and the Calgary Zoo, Eau Claire and Princes Island Park. Heading south you'll find Stanley Park, Sandy Beach Park, Altadore Park and eventually the Glenmore Reservoir.
These parks and communities mentioned above join Mission on the list of most vibrant areas of Calgary and are all reachable within a relatively short time frame on foot. Maybe head to East Village for YYC Food Trucks, the Zoo for family day or perhaps Eau Claire Market for some cultural activities within a matter of minutes. What's not to like about that!?
Walkability
As mentioned above, it takes anywhere from a few seconds to five minutes or so to reach the Elbow River pathways from any point in Mission. It also takes the same amount of time to reach the 4th Street SW BRZ where you will find countless restaurants, shops and services.
But these aren't your regular amenities by any means. They are extraordinary in the sense that most of the restaurants are some of the best in Calgary and the boutique shops quite unique themselves with exceptional goods and services.
The 4th Street BRZ is also host to annual cultural celebrations such as the Calgary Lilac Festival which sees more than 120,000 people on average every year. Enjoy the sights and sounds of the best up and coming home-grown musical talent while indulging in all that the 500 street vendors (and restaurants) have to offer.
I Love Mission
Having quick and easy access to the Elbow River, a plethora of amenities and services and a wide selection of new and resale condominiums to choose from, it's no wonder that Mission is a community of choice for those looking to live an urban lifestyle to the fullest.
I love Mission and as a real estate agent and Calgary enthusiast through my Facebook page Calgaryism, I am extremely excited to see its continued redevelopment over the next several years.
We Invite You!
Join us and share with us your thoughts, opinions, photos and more at Calgaryism on Facebook, Instagram and Twitter today. We hope to see you there! Until next time, check out these Top 6 Food and Drink Establishments in Mission!