3 Reasons to Buy a Home in Aspen Woods Calgary
October 3, 2012
By Cody Battershill
3 Reasons to Buy a Home in Aspen Woods Calgary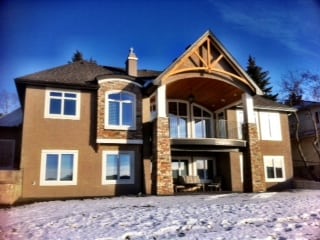 Aspen Woods is an upscale community found on the edge of Calgary's southwest area. There are many reasons why the community and its subdivisions, like Aspen Summit for example, are highly sought after in today's luxury home market, 3 of which I am going to share with you right now!
Here are 3 reasons why you should consider buying a home in Aspen Woods.
#1 – Quality Homes
Quality homes in Aspen Woods are a sure thing. Every time I have had the opportunity to enter a home in Aspen Woods, I leave with the same first impression I've always had. These homes are quality built by quality home builders featuring intuitive and modern design allowing modern day family's to maximize the enjoyment they get out of their living spaces.

Below are a few of these companies. Some of them you may be familiar with...

Crystal Creek Homes
ALBI Homes
Duri Homes
WestView Builders Group
Truman Homes
Elegant Homes

As you can see, the home builders listed are award winning, upscale builders known for their quality homes and exceptional after-care services.
#2 – Spacious Community
Homes in Aspen Woods are built on larger lots, providing more space to live than the usual suburban home in Calgary. More space means more privacy, hence a more comfortable living experience.

As far as the community is concerned, there are numerous interconnecting pathways, ravines, parks and fields that contribute to a overall heightened sense of spaciousness.

An important feature of living in any home is that you are comfortable with the amount of space provided by your property size and community; two features of Aspen Woods homes that surely won't disappoint.
#3 – Location
Aspen Woods location puts residents not too close, but not too far away from downtown. Driving time to the downtown core of Calgary takes anywhere from 15 to 30 minutes, depending on the variables involved, which isn't so bad compared to other new suburban communities!

Okay, Aspen Woods isn't the closest community there is to downtown. But what its location does offer more than makes up for it...

Beautiful home views of the foothills and Rocky Mountains
Tons of amenities nearby in three outdoor shopping plazas
Easily escape the hustle and bustle of Calgary and head west to the foothills / Rockies for some of the best outdoor recreation Alberta has to offer
Plentiful outdoor recreational opportunity within the immediate vicinity of the community
Quick access to St. Michael's Catholic Church, Westside Rec. Centre, Canada Olympic Park, Pinebrook Golf & Country Club, Elbow Springs Golf Club, a future southwest Calgary LRT, and much, much more.

Want to know more? Learn about designated schools, amenities, demographics, borders and general info at our Aspen Woods Calgary Community Profile.
Questions about Aspen Woods in Calgary?

Call me at 403-370-4180 or contact me using the contact form. I am looking forward to chatting with you!
[gravityform id="35" name="Here to Help" title="false" description="false"]