3 Reasons to Buy a Home in West Springs Calgary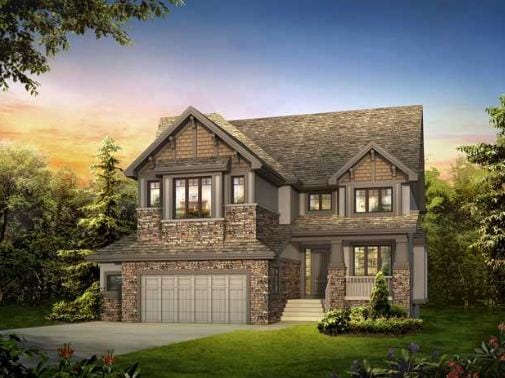 Have you heard of Calgary's highly desirable west end area? Aspen Woods, Cougar Ridge and West Springs are a few of the communities behind all the hype when it comes to Calgary's west end.
If you are looking for a new or resale home in the southwest, Calgary's west end is always a good place to start looking, this includes the very popular upscale community of West Springs.
Established back in 2001, West Springs Calgary has evolved into a distinct southwest community with multiple subdivisions and living opportunities including…
Stay tuned and I will tell you 3 reasons why you should consider buying a home in West Springs Calgary. Here they are..!
1 – Not too far, not too close
Located not too far from downtown, but not too close either, West Springs is an ideal community in Calgary for those who might have frequent commutes to and from the city core but are still looking to live a suburban lifestyle.

It takes only 20 minutes to drive to downtown, give or take a few minutes depending on traffic, while the new Calgary West LRT gives residents the opportunity to park their cars at the nearest station and skip traffic all together.

Compare this mere 20 minutes to the 30 plus minutes it takes to get to the city core from other suburban areas on Calgary's north and south ends and you will realize just how "not too far" West Springs really is!
2 – Convenient living
Living in West Springs Calgary is convenient when you consider how many amenities and services there are in very close proximity, including…

West Springs Village
Signal Hill
West Side Rec. Centre
Several public, private, and bilingual schools
Canada Olympic Park
Strathcona Square
Aspen Landing

Just in case you can't find what it is your looking for in one of these places, nearby main routes including 17th Avenue SW, Bow Trail, Sarcee Trail, Glenmore Trail will get you where you need to go. Convenient suburban living is at its best in West Springs Calgary homes!
3 – Mountains in the backyard
Leaving the city limits and escaping west for the weekend is easier done than said when living in West Springs. It's almost as if the Rocky Mountains are in your back yard!

Get away from the hustle and bustle of the city and be well on your way to Kananaskis Country, Canmore, Banff, Jasper, Nakiska, Sunshine, Lake Louise and the rest the mountains have to offer in the blink of an eye.

No city traffic will hinder you from getting out to the great outdoors in due time, not when your leaving home in West Springs Calgary!
Want to know more about amenities, schools, location and other facts about this area? Find it at our West Springs Calgary Community Review today!
Questions about West Springs Homes?

If you are thinking of purchasing a home in Calgary's west end, call me today at 403-370-4180 or message me below, I would love to help you accomplish your real estate goals!