Alberta Economy Outperforms, Growth Reduction Forecast
Surprise, surprise, everybody… Alberta reigns supreme over all other provinces in the economic growth category. We owe this largely to our abundance of natural resources.
According to ATB Financial, Alberta's economy grew by 4.4 percent in 2014, the fifth consecutive year where that statistic was higher than 4 percent. To put things into perspective, British Columbia ranked second for growth in 2014 at a considerably lower 2.6 percent.
Petroleum Industry
One of the largest contributing factors to this economic growth was Alberta's petroleum industry. According to Statistics Canada, oil and gas extraction from all operational fields accounted for a smidgeon less than a quarter of the entire provinces economy.
If support services for the petroleum industry are included, we can add another 2.6 percent on top of the already substantial 24.1 percent figure.

That is a big number considering that in 2013 Alberta's GDP totalled $331.9 billion. Do the math and a 4.4 percent growth equals $345.176 billion in 2014, 26.7 percent of which is equal to a whopping $92.16 billion!
Other Industry
What other industries contributed greatly to Alberta's economic growth in 2014?

Next up after petroleum comes construction, accounting for close to 11 percent of the total economy, insurance and real estate at 13.3 percent, retail and wholesale trade at 9.3 percent and manufacturing at 6.3 percent. See these 3 Economic-Related Reasons to Move to Calgary, Alberta today.
The Road Ahead
Predicted economic growth for Alberta in 2015 is a quite different than that of the previous five years. ATB Financials most recent projection puts it at a mere 0.8 percent for the year, largely coinciding with other figures from governmental institutions private companies.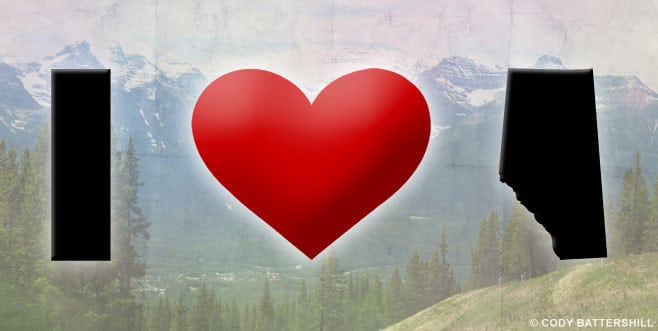 Coming off of five consecutive years with each seeing over 4 percent growth, 0.8 percent does seem low for Alberta, but we should be reminded that economists see this as part of a recognizable cycle that is bound to happen with any typical economy.
More Canadian Economics
Interested in more articles to do with economics relating to Calgary, Alberta and Western Canada as a whole? See our huge collection at Canadian Economics today!