Positive Outlook for Alberta New Home Starts to End 2016
New housing starts are a great indicator of Alberta's economic health as it gauges both consumer confidence and potential future retail spending on things such as home décor, appliances and furniture.

According to ATB Financial's The Owl, December saw the third highest amount of housing starts out of all other months in 2016 – at nearly 27,000 homes.

Let's hope this is an indication of good things to come in 2017 for Alberta's economy.
Housing Starts in 2016
On average, there were a total of 24,606 homes built per month in 2016, substantially lower than the 37,500 units on average seen throughout the year before.

But in comparison, 2016's housing start levels were very similar to those seen in 2011 which were approximately 20 percent higher than those seen during the last economic recession of 2009.

Also, on another positive note, Alberta's New Home Prices Remained Relatively Unchanged in Fall 2016. New home buyers can feel secure that the after-purchase value of their new home is staying in line with long-term trends for the province.
Housing Starts in 2017
It's very possible that housing starts may pick up some momentum heading into the new year, however, its unlikely that they will return to levels as high as those seen from 2012 to 2015.

A modest rate of economic improvement combined with the likelihood of several more months of net interprovincial migration out of the province, chances are that demand for new homes in Alberta wont drastically bounce back to record highs anytime soon.

Furthermore, the federal governments recent changes to mortgage lending may also hinder sales activity in the new home market for several months into the new year. Also see How Will Changes to Mortgage Insurance Affect Buyers?
CMHC Predictions
According to the Canada Mortgage & Housing Corporation (CMHC), total housing starts in Alberta are predicted to stabilize in 2017 and range between 21,800 to 23,800 units.

A decline in inventory levels and an improved economy should push housing starts up to range between 22,900 and 25,900 for the following year (2018).

Meanwhile, resale listings are expected to range between 49,100 and 53,900 total units in 2017 after two years of contraction. In 2018, those figures are excepted to grow slightly alongside new housing start predictions to between 50,500 and 55,500 units.

*Sourced from CMHC Housing Market Outlook – Prairie Region Highlights
Calgary Home Buyer & Seller Guides
Are you thinking about making a move in the Calgary Metropolitan Area's residential market? If so, educate yourself to the fullest and get only the best advice from a highly qualified and experienced real estate agent today.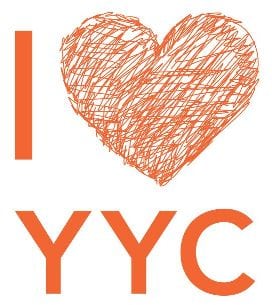 Check out:
Questions about Calgary Real Estate?

As a top-producing REMAX real estate agent in Canada (2013, 2014, 2015h) with over a decade of experience in the local market, I promise to provide only the best service and advice the industry has to offer while discerning all of your real estate needs.
Call me anytime at 403-370-4180 or send a message below for a prompt response. I am looking forward to helping you accomplish your real estate goals!