Oil Sands – Canada's Economic Benefit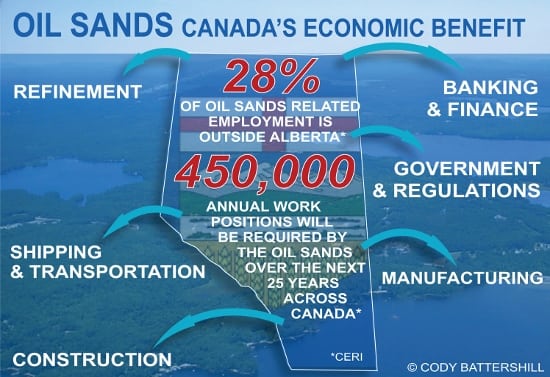 28 percent of oil sands related employment is outside Alberta

450,000 annual work positions will be required by the oil sands over the next 25 years across Canada
Alberta contributes to job creation in…
Government and regulatory

Shipping and transportation
…sectors and more!
The development of Alberta's oil sands by private enterprises benefits all Canadians by creating thousands of job opportunities in a wide range of industries, such as those listed above. Taxes and royalties paid by these companies also help government in paying for many public programs and services.
Oil Sands Quick Facts
Alberta's oil sands have approximately 13 percent of the world's total oil reserves
In 2011, about 28 percent of Alberta's industry production resulted from oil and gas and mining in the energy sector
In 2011, 1 in every 14 persons with a job in Alberta was directly employed by the oil and gas and mining industry, that's around 151,000 Albertans!
In 2010, jobs in the oil sands totaled 75,000. In 2035, that number is predicted to increase to 905,000 jobs, 126,000 of which will be found in provinces other than Alberta!
About 170.8 billion barrels of oil remain in Alberta's known oil reserves, 169.3 billion barrels of which are found in the oil sands
In 2010, the oil sands produced approximately 1.6 million barrels of crude oil per day
In 2010 and 2011, Alberta received $3.7 billion in royalties
CERI has predicted over the next 25 years, Alberta will receive $122 billion in tax revenue and $350 billion in royalties from the oil sands
Over the next 25 years, a predicted $218 billion of investment will be put into the Alberta oil sands
From 2000 to 2010, there was $116 billion of investment put into the oil sands
Each dollar invested into Alberta's oil sands is responsible for creating around seven and a half times its worth in economic activity. One third of this stimulation occurs in places outside of Alberta, such as Canada, the United States and the rest of the world!
*Sourced from Canadian Energy Research Institute, Government of Alberta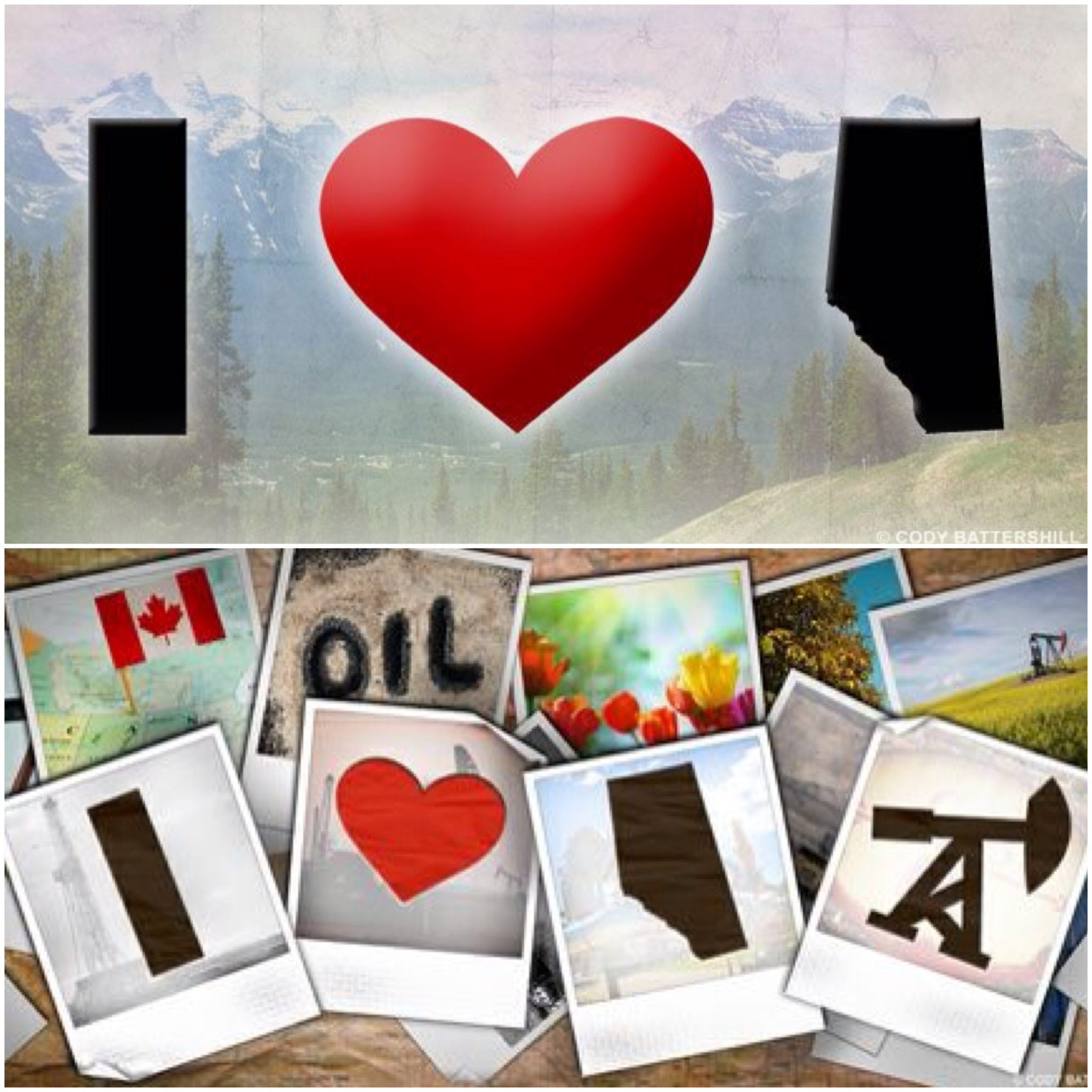 Heres some more great Alberta oil sands articles: