Alberta Oil Sands: There's More 2 the Story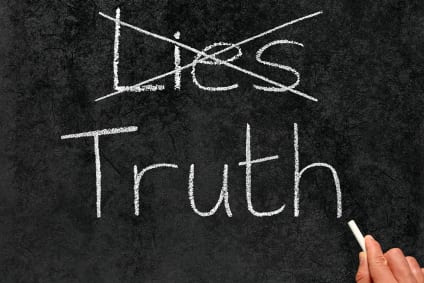 Surely you have heard of some of the misinformation being spread by various groups and individuals about Canada's oil sands. Well, there is much more to the story of oil that needs to be told!
Below is a short movie created by Cenovus Energy, an oil company headquartered in Calgary, Alberta. To learn more, visit More 2 The Story today and share your opinion on the forums!
We know you have concerns about oil, even about who to trust, and that you're pretty sure it's not us because we're an oil company, because you suspect we are solely driven by profits… ouch.
Yes, we have an obligation to our shareholders to make money, but that's not what gets us out of bed in the morning. It's about being part of something that helps raise the standard of living around the world. But I'm getting ahead of myself.
Consider this. Almost 40 percent of the world today lives without modern energy and with demand increasing we'll need 56 percent more energy worldwide over the next 30 years. That's a big number.
Clearly, we will need every kind of energy there is, with each kind having an important role in the overall energy mix. Like renewables, which will be needed to provide electricity to power our homes and businesses. The heavy lifter though is oil, now, and in the future.
Oil is forecast to remain number 1 because it is reliable, it's transportable, and its available – that's what makes it the best source of energy we have for our transportation needs and it's why the world's entire transportation infrastructure is built around oil.
Oil is expected to supply 85 percent of the fuel needed to keep our planes, trains, ships, and vehicles on the move for years to come. That transportation of people, goods and services is a big part of what drives the global economy and improves quality of life.
Think about it, oil enables us to live and work anywhere we want. It delivers the materials and equipment we need to build schools, hospitals, and water treatment plants in our communities, it allows people to sell their products around the world, it brings clothing to our shops, and ensures fully stocked shelves in our grocery stores.
Canada has lots of oil. Our oil sands contain the third largest oil reserve on the planet. We're not saying getting this oil out of the ground does not have an impact on the environment, because it does and reducing that impact is a huge part of our business.
We will always look for ways to continue improving, but there will always be some kind of impact, because everything has an impact whether it's manufacturing steel, raising cattle, building a golf course, or even a new neighbourhood.
We also understand that the use of our product has an impact. What's important is the development and use of oil is managed responsibly and the impact is weighted against the value that oil provides. I am proud of what we do, and how we do it. People everywhere deserve the benefit of oil.
Learn More…
Want to know the truth about the oil sands? Be sure to check out Alberta Oil Sands Facts and Infographics today!