Best Photos of the Bow Tower in Calgary
November 30, 2012
By Cody Battershill
Best Photos of the Bow Tower in Calgary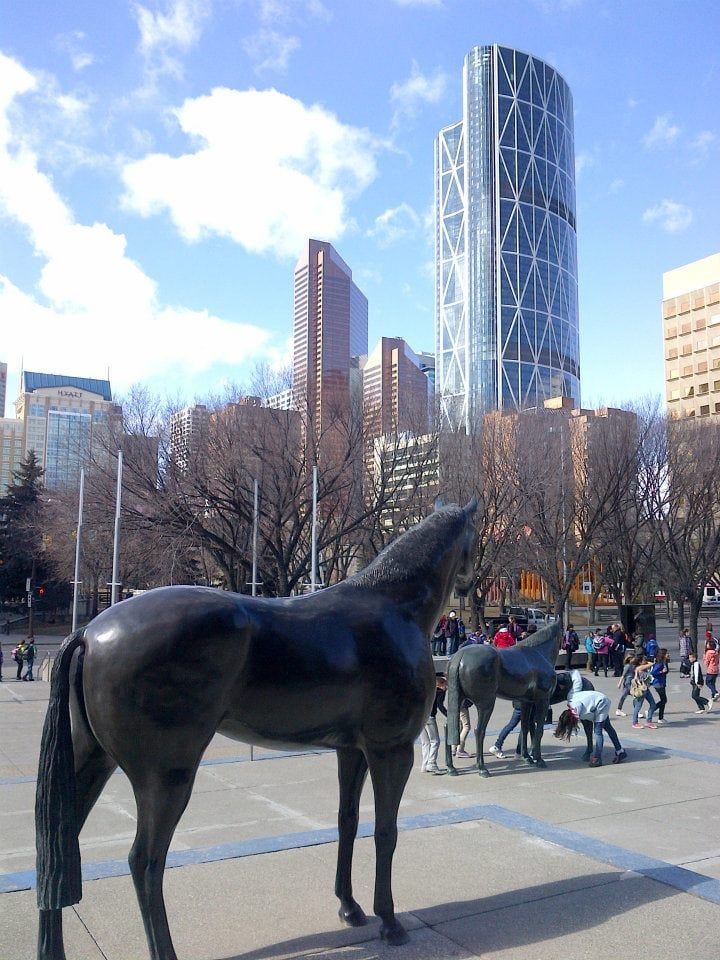 One of the newest additions to the downtown skyline is the architecturally acclaimed Bow Tower. Aside from being the most high-design skyscraper in Calgary, the Bow Tower is a sustainable building designed to reduce its environmental footprint in as many ways as possible.
Take for example the enhanced recycling systems and reusable cutlery and dishes used in the eateries or the "smart" atrium's that heat and cool accordingly by themselves or the under floor air delivery systems proven as an energy efficient means for air quality control. These are but only a few examples.
In a day and age where sustainability matters, where we realize we have finite resources and our world's population is growing dramatically, it is essential we incorporate pro-green design into each new development.
Bow Tower Facts

58 Stories
236 metres high (774 feet)
Western Canada's tallest building
1.9 million square feet of much needed office space
1.4 billion dollars to build
Sustainable in design
Now we are left to wonder when the second smaller tower will be built across 6th Avenue SW where there originally was a plan to do just this. I am guessing we will see much much smaller sister tower of the Bow Tower underway sooner than later.
For more photos check out the original Facebook Photo Album on Calgaryism!
[fbphotos id=177880325584423 limit=12 size=medium]
Also, check out our Best Photos of Eighth Avenue Place in Calgary, another newly built skyscraper in the downtown area.
If you like any of these photos, make sure you visit Calgaryism on Facebook, Instagram and Twitter for more of everything to do with Calgary! See you there!