Aspen Woods Calgary – Single Family Homes Sales 2012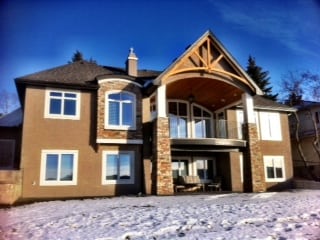 Found on the far west brim of Calgary, approximately 11.5 kilometers from downtown is Aspen Woods.
Established in 2001, this popular suburban community has seen dramatic growth ever since, especially in the last few years as the spoils of a consistently strong local economy has increased the demand for luxury homes in Calgary, like the ones found in Aspen Woods.
While we can attribute the growth of Aspen Woods to a growing market for luxury homes, the reality is that the area simply has a number of very desirable traits drawing home buyers to the community… home buyers who are looking for a little (or a lot) more features in their home than the typical house has to offer.
Quality upscale homes by renowned builders, wonderful community design, an abundance of natural spaces, interconnecting pathways and Rocky Mountain views are only a few of these.
For more information on amenities, schools, transportation and more, be sure to check out our Aspen Woods Calgary Community Profile.
Today, there is a wide range of home types to choose from in the community, a majority of them being single-family homes. Here are the annual 2012 sales statistics for Aspen Woods!
Single Family Homes 2012 Sales
122 sold listings
34 sales over 1 million
Average square feet – 2,631
Average listing price – $901,721
Average listing price per square foot – $337.83
Average sales price – $876,851
Average sales price per square foot – $329.30
Average sales price to listing price ratio – 97%
Average time spend on market – 44 days
Amenities
While many amenities are still under construction or in the planning stages for the community, quite a few different shops and services are found within at Aspen Woods Landing or at Strathcona Square and West Springs Village, two other close by outdoor shopping areas.
Let's not forget about the amazing country side location inherent to the neighbourhood, offering residents quick and easy access not only to a plethora of natural pathways, waterways and ravines, but to the foothills and Rocky Mountains as well. Also nearby are Canada Olympic Park and West Side Rec Centre, two amazing recreational facilities here in Calgary.
With newly developed subdivisions such as Aspen Summit teeming with new home construction and future plans for more inclusive in-community amenities, Aspen Woods will surely continue to increase its appeal to luxury home buyers abroad.
Questions about Calgary Luxury Homes?

Please don't hesitate to call me direct, anytime at 403-370-4180 or message me below. I have intimate knowledge of and experience in the Calgary luxury homes market and will provide you with only the best of advice and service. I am looking forward to helping you accomplish your real estate plans!