Crescent Heights Calgary Community and Home Search
February 1, 2012
By Cody Battershill
Crescent Heights Calgary Community and Home Search
Crescent heights is an inner city neighbourhood located in the northwest and northeast quadrants, bisected by Centre Street North. Crescent Heights is only few minutes from downtown Calgary and could be considered as one of the most conveniently located communities, making it fervently sought after by home developers and buyers alike.
Established in 1914, the area is host to many new Calgary infill developments that are replacing some of the aging homes in the area.
Crescent Heights has it all. Its border roads have all the amenities and services any home owner would need, while downtown is less than two kilometres away from any point within the community.
The area is also known for its lush and mature vegetation that adds beauty to the area. The area is also close to several of the best inner city parks.
Search Crescent Heights Calgary Homes for Sale
[mrp account_id=21736 listing_def=search-325786 context=recip init_attr=sort~date_desc,ipp~10,lvs~gallery perm_attr=_theme~default]
Location
[mappress mapid="54"]
Crescent Heights Amenities and Services
Crescent Heights has multiple areas that can provide you and your family with anything that you are seeking. Whether it be some fine dining along 16th Avenue NW, a night out at karaoke in downtown Calgary, or some grocery shopping at Safeway on Centre Street North, Crescent Heights is situated within a circle of businesses that helps make life more enjoyable because of less time spent on commuting between the everyday stops of life.

SAIT Polytechnic and Alberta College of Art and Design are located west of the community, Kensington is located not too far just SW, and North Hill Mall, Market Mall and Home Depot can be found by traveling west down 16th Avenue NW for a short distance.

Leisure opportunities are limitless with the Bow River and its River Parkway located along the communities southern border. Cross the river in the summer time to enjoy some of Eau Claire Plaza's festivities or visit into the Chinese Cultural Centre. The possibilities are endless!
Crescent Heights Schools
There is one school located within the community named Crescent Heights High School. This is the designated high school for Crescent Height residents.

Elementary students from kindergarten to grade six are designated to either Rosedale Elementary which is only about a five minute walk west in Rosedale or Stanley Jones Elementary which is a bit further away.

Junior High School students are to attend Colonel Macleod or Rosedale Junior High school for grades seven to nine, each within walking distance.
Crescent Heights Demographics
Recent statistics from government census for Crescent Heights of Calgary, AB, include (City of Calgary, Civic Census 2009) With more and more Calgary infill homes going up in the area the demographics are likely to get even younger as time passes.

Ages 24 and below – 17.9%
Ages 25 to 54 – 63.3%
Ages 55 and up – 18.8%
Average household income - $49,039 (Statistics Canada, 2006 Census)
Percentage of population with a High School Diploma or higher – 87.2%
Ratio of residents who own their property – 45.3%
Ratio of residents who rent their property – 54.7%
Public Transportation
Public transportation is in abundance around and within Crescent Heights. Centre Street North, 16th Avenue North and Edmonton Trail NE have multiple bus routes and stops. Same goes for 10th Street NW located on Rosedale's western border. Some of the routes that travel through or on the borders of the community service these areas and can help you get to wherever you need to go in Calgary.

North Hill, Renfrew and Spruce Cliff, MacEwan Express, Panorama Express, BRT – NW (LRT Replacement), Elbow Drive and Sandstone, 16th Avenue North, Hillhurst, Rosedale East Calgary, Deerfoot Centre, Huntington, Northland and two Inner City loops that service downtown and around the inner city. Crescent Heights also has 5 LRT stations all within three kilometres of the community.

Getting around town has never been easier than when living in Crescent Heights.
Crescent Heights Community Boundaries Are:
Northern Border – 16th Avenue North from 4th Street NW to Edmonton Trail NE

Eastern Border – Edmonton Trail NE from 16th Avenue NE to Memorial Drive NE

Southern Border – Bow River and River Parkway from Edmonton Trail NE to 4th Street NW

Western Border – 4th Street NW from the River Parkway to 16th Avenue NW
Calgary Inner City Home Resources
Questions about Calgary Inner City Homes?

Call me anytime at 403-370-4180 or message me below and get only the best advice in real estate today! I am looking forward to helping you accomplish your real estate plans.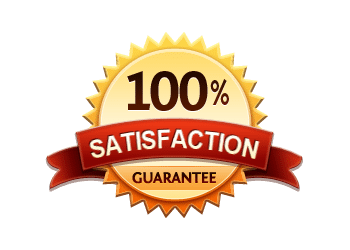 [gravityform id="35" title="false" description="false"]