Calgary Lilac Festival 2013
May 19, 2013
By Cody Battershill
Calgary Lilac Festival 2013
Next week one of Calgary's largest annual festivals is here! On Sunday, May 26th, the 24th annual Calgary Lilac Festival will begin at its usual location on 4th Street SW.
[caption id="attachment_17362" align="aligncenter" width="506"]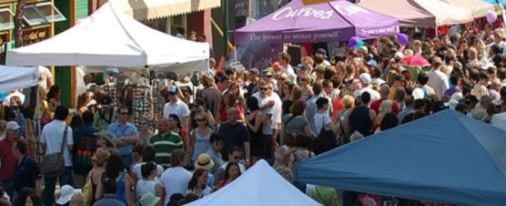 Courtesy of 4streetcalgary.com[/caption]
More than a dozen city blocks from 12th Avenue to 25th Avenue SW will be filled with everything from food trucks and artisan vendors to live performances and competitions.
What is the Calgary Lilac Festival?
The Calgary Lilac Festival is an annual cultural celebration; its main goal is to showcase the best of Canada's local musical talent to the public. Every year thousands of people come to enjoy the unique sights, sounds and shopping found along its 4th Street venue.
Calgary Lilac Festival Quick Facts
Held on 4th Street SW in the Calgary beltline and Mission areas

Over 100,000 visitors every year

Over 30 live performances
3 Things I Love about the Calgary Lilac Festival

1 - One of the best things about the Calgary Lilac Festival is the wide range of genres performed throughout the day.Whether you like alternative, rock, jazz or another style of music, you will likely find it at the Lilac Festival.

2 - Another thing I love about the Lilac Festival is the unique shopping experience. Each vendor is so much different from the other and many of them have wares not typically seen in your regular day shops. Don't make the same mistake I did last year; make sure you bring some cash because you never know what you'll find!

3 - After a long walk on 4th Street SW, I love indulging in some delicious food and drink either from one of the food trucks in Calgary or at any one of the street patios. It's not often that you have all of the best food trucks all in one place, so I usually hit them up for some quick scrumptious eats before heading back out to the main strip.
All Ages Event
The Lilac Festival is a fun-filled event for all age groups. Whether that be fun at the bouncing tents and slides, a full day of shopping, or just a relaxing day enjoying the sights and sounds of the festival, it's all up to you!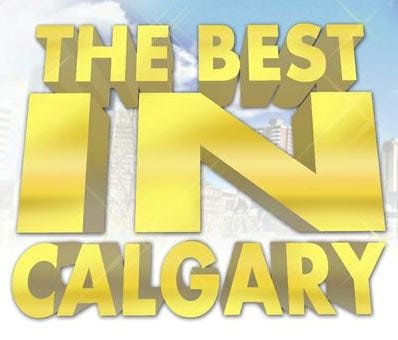 At 10:00am on Sunday, May 26th, the Calgary Lilac Festival will kick off with a parade, starting at 25th Avenue SW and ending at 13th Avenue SW. There's no better way to start off this cultural celebration than the parade!
So what are you waiting for? Call your loved ones and make plans to visit this year's Lilac Festival!
Looking for more local activities and events this spring and summer? Why not do what the locals do in Calgary?!