Calgary Real Estate Market Update February 2014
March 3, 2014
By Cody Battershill
Calgary Real Estate Market Update February 2014
Condominiums lead the charge for increase of residential sales in February 2014
February 2014 experienced considerable sales growth year over year with an 8.68 percent increase totalling 1,854 units, just slightly lower than the double digit increase seen in the previous month.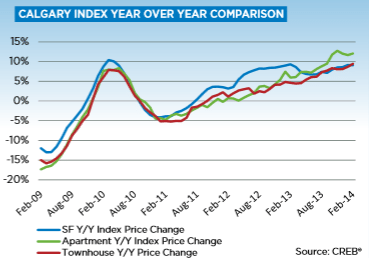 The slowed pace of Calgary residential sales is a result of a limited amount of listings in the single-family sector. Despite this, single-family sales have managed to increase by 1.9 percent year over year with a total of 1,230 units sold.
The increase of sales growth for the month of February 2014 is largely contributed to the success of the condominium / townhome sector as sales continue on an upward trend. For the first two months of 2014, both condo and townhome sales have increased by a staggering 28 percent compared to the same time frame in 2013.
Those who are looking for a single-family home under the $300,000 mark are quite limited to what they can purchase. However, lower priced condominiums and townhomes open up a ton of new options and with the features that are being included by developers nowadays; many find it hard to say no.
To put things into perspective, approximately 55 percent of new condominium / apartment listings in Calgary were listed at a price below $300,000, providing consumers an affordable alternative to the more expensive single-family properties.
Calgary Real Estate Single-Family Market Update
$482,800 unadjusted single-family benchmark price, a 1.28 percent increase over January 2014 and 9.1 percent increase year over year
Calgary Condominium / Townhome Single-Family Market Update
17 percent increase in new condo / apartment listings

$283,400 condo / apartment benchmark price

12.4 percent condo / apartment year over year price increase

4 percent increase in new condo / townhome listings

$309,700 condo / townhome benchmark price

1,737 new listings in condo and townhome categories
Despite the strong price gains made in the condo / apartment category, levels still remain lower than in the peak period of 2007.
*Sourced from CREB®
As we enter into the spring, the more favourable months to buy and sell real estate in Calgary, we can fully expect the number of listings to increase. This is good news to those who are on the search for a new single-family home and are looking for that perfect fit.
More Market Updates
Calgary Real Estate Market Update January 2014
Questions about Calgary Real Estate?

If you are thinking of making a move these coming months, get the best advice and call me today or message me below. I am looking forward to helping you accomplish your real estate plans.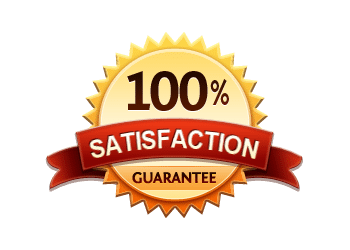 [gravityform id="35" name="Here to Help" title="false" description="false"]