Calgary Real Estate Market Update January 2014
February 3, 2014
By Cody Battershill
Calgary Real Estate Market Update January 2014
Calgary residential real estate sales have done quite well in the first month of 2014, totalling 1,440 units – an increase of 17 percent year over year. This is a great start to the New Year considering that 2013 experienced strong residential sales growth throughout.
Also, these stats are the highest seen in the month of January since 2008; however, it is important to note that the total number of units sold is congruent with the long-term trends for Calgary.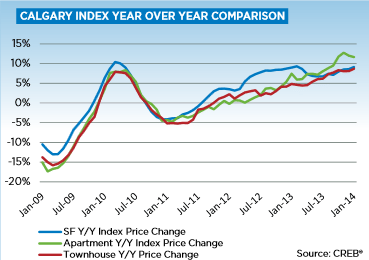 One of the largest contributing factors to this month`s success is the red hot condominium market. More consumers are looking for alternatives to buying more expensive single-family homes and are turning their heads towards new and resale condos.
Inbound migrants moving to Calgary have also contributed to the demand for housing so far 2014. Supply levels are low and slight price gains have occurred, keeping the market well into sellers' territory.
Calgary Real Estate Single-Family Home Market
974 total sales, an 11 percent gain over the same time in 2013

8 percent loss in new listings year over year

$476,700 unadjusted benchmark price, almost 1 percent higher than December 2013 and 9.1 percent higher year over year
Decline in single-family home listings has caused a shift in sale price distribution – 29 percent of January sales were from $400,000 to $500,000, making it the most active price range. Previously, the trend for highest sales activity is typically from the $300,000 to $400,000 range.
Calgary Real Estate Condominium / Townhome Market
466 total sales, a 33 percent gain over the same time in 2013

809 total new listings, a combined gain of 6 percent

$280,600 condominium benchmark price

12 percent year over year price growth for condominiums

$308,100 townhome benchmark price

8 percent year over year price growth for townhomes
Even though price growth for condos is in the double-digits, it still remains a bit more than 5 percent lower than peak levels.
More Market Updates
Calgary Real Estate Market Update December 2013
Questions about Real Estate?

Call me anytime at 403-370-4180 or message me below for answers. As an experienced REMAX Real Estate Professional, I will provide you with only the best level of service and expertise the industry has to offer while discerning all your real estate needs.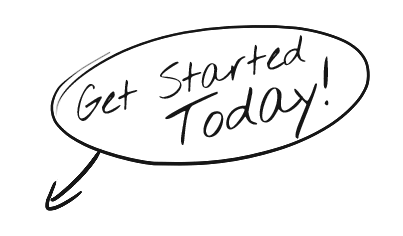 [gravityform id="35" name="Here to Help" title="false" description="false"]