Calgary Real Estate Market Update July 2019
August 3, 2019
By Cody Battershill
Calgary Real Estate Market Update for July 2019
- Sales Activity Up, Inventories Decline –
Calgary's residential real estate market has had sales activity increase and inventories drop for the fourth consecutive month when compared to the same time frame last year.
This is largely a result of a decline in new listings and more people buying more properties.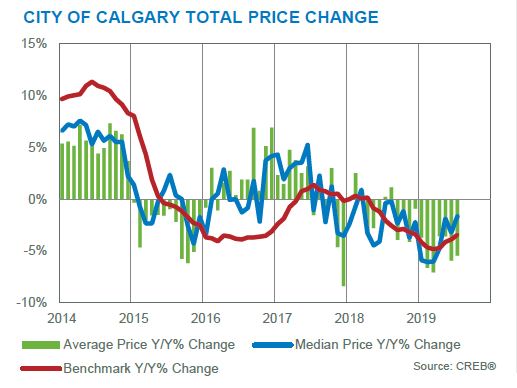 Reductions in supply are starting to occur in the new home, resale and rental markets alike, leading to more balanced market conditions and stability in prices.
If this continues, the residential market should have a more successful recovery heading into 2020.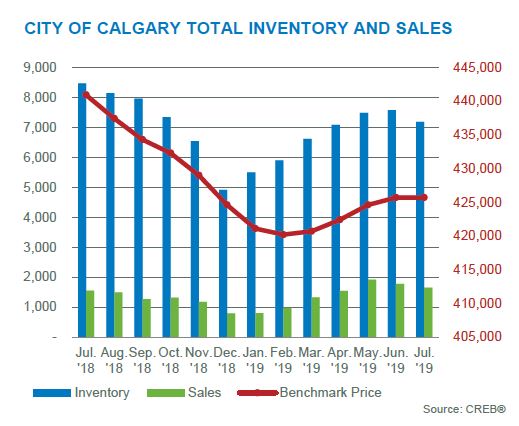 Year-to-date sales remain well below the long-term average for Calgary, but just slightly below last year's levels.
However, the reduction in inventory has eased the months of supply in July of 2019 to 4.5 months compared to last year's 5.5 months.
Less supply for buyers to choose from has helped benchmark prices stabilize.
However, year-to-date benchmark prices remain more than four per cent lower on a year-over-year basis.
July 2019 Calgary Real Estate Market Facts + Stats
4.5 months of supply in July, down from 5.5 year-over-year
Calgary's housing market is moving towards more balanced conditions
Attached Homes
The attached sector is the only one to see growth on a year-to-date comparison with 2018, which are up by 4 per cent
The affordability of attached homes compared to detached has likely helped with sales activity throughout 2019
New listings continue to ease, resulting in a decrease in oversupply as well as a decrease in inventory
While benchmark prices are seeing signs of stability, the attached home sector in Calgary remains well into buyer's territory
Detached Homes
July sales were slightly higher on a year-over-year basis, but year-to-date sales remain slightly below
$488,400 detached benchmark price in July of 2019, 3 per cent lower year-over-year
Detached home price benchmarks decrease differently according to the district, with a 1.4 per cent drop in the North East to a 5.7 per cent drop in the South
Detached homes prices vary significantly by price range, with year-to-date sales for homes priced below $500,000 having grown by 11 per cent year-over-year, while homes above $500,000 have dropped in price by 16 per cent
A decrease in new detached listings has reduced inventory across most price ranges, resulting in year-over-year declines for all price ranges except for above $1 million
Year-to-date detached sales have dropped across all districts in Calgary except for the South and North West
A decrease in year-over-year inventories did not occur for the West and City Centre districts, but did for the rest
Apartments / Condominiums
Regardless of year-over-year sales activity improvement, year-to-date sales for apartment condominiums in Calgary dropped by 4 per cent
Sales activity remains far below the 10-year long-term average seen in the city
Ample selection in the new condo and rental markets continues to impact sales activity
Condo inventory is decreasing, but the sector continues to adjust and remains far into buyer's territory
Condo prices are edging down, although year-to-date benchmark prices are not occurring across all districts, with modest gains seen in the North East
Ask a REALTOR®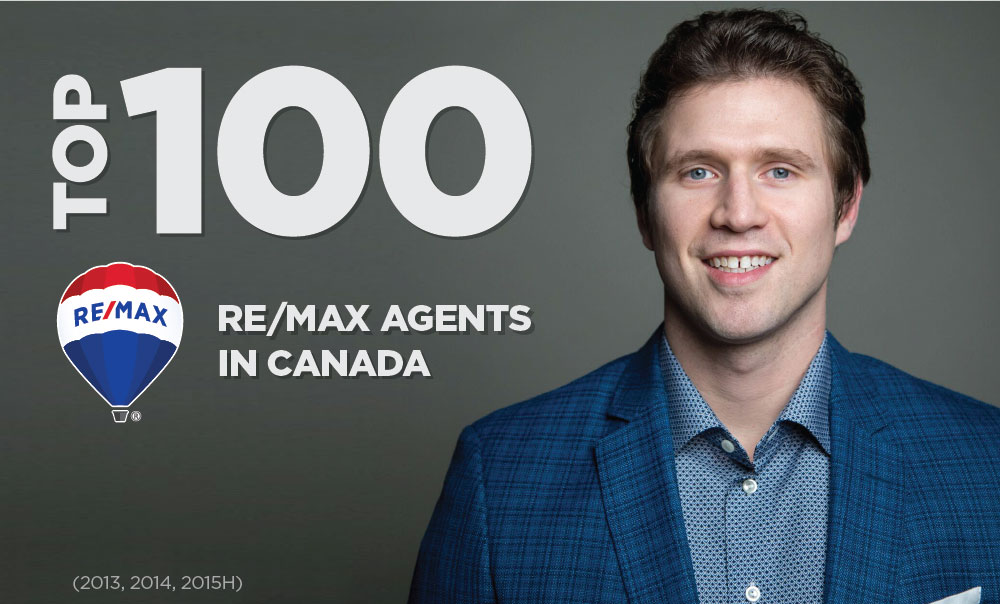 Are you thinking about making a move in today's residential market?

Get the best advice from a REALTOR® in Calgary, one who will go the extra step to make your buying and / or selling experience 100% satisfactory.

REALTORS® are typically full-time agents who have the experience, tools and skillset to help you accomplish your real estate goals in the most efficient and effective way possible.

Don't settle for anything less than the best!
Cody Battershill, REALTOR® with RE/MAX
As a top-producing RE/MAX Agent in Canada (2013, 2014, 2015h) and in the top 10 individual producers in my office on a consistent basis, I guarantee to provide you with the best service and advice the industry has to offer.

Call me today to discuss your real estate goals anytime, at 403-370-4180. I am looking forward to connecting with you!
Real Estate Market Updates
See our complete list of Calgary Residential Market Updates for month-to-month coverage today!
Questions about the Real Estate Market in Calgary?

[gravityform id="35" title="false" description="false"]