Calgary Real Estate Market Update May 2014
June 3, 2014
By Cody Battershill
Calgary Real Estate Market Update May 2014
- More choice for consumers leads to more residential sales -
Calgary's residential sector saw a total of 2,948 sales in May 2014, a substantial 16 percent gain year over year and a record high for the month.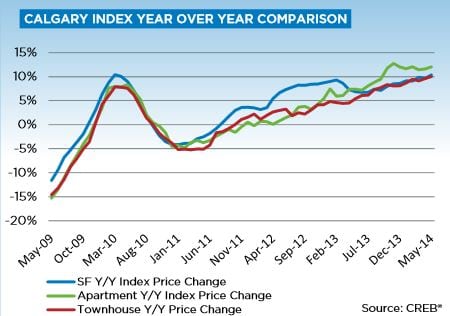 High levels of activity in the local real estate market are contributed to an ever-increasing population, employment growth and rising wages, as well as favourable mortgage rates.
Before May 2014, tighter market conditions with low inventory levels restricted options for buyers. However, recent price gains have led many home owners to sell which has increased the number of new listings and helped meet some of the demand for housing.
Total new listings for the month were 4,237 units, an increase of nearly 17 percent over the same time last year that has also kept up with sales growth.
Inventory levels do remain close to five percent below those seen in May 2013, although over the past two years it is the first time that year-over-year comparisons were not more than 10 percent.
Calgary Real Estate Market Single-Family Homes
7,662 total sales year-to-date

11,093 total new listings year-to-date

11 percent increase in new listings year over year

$504,300 benchmark price, a 10 percent gain year over year

Sales activity higher than new listings growth, keeping inventory levels close to 12 percent lower than in May 2013
A majority of single-family home sales are happening between $300,000 to $500,000 meaning lower inventory levels for this price range but an increase in inventory levels for Calgary's luxury home market.
Calgary Real Estate Market Condominium / Townhomes
2,020 units sold year-to-date, a 21 percent gain over the same time frame in 2013

1,051 units in inventory, a 13.1 percent boost year over year

$295,400 benchmark condominium price

$321,400 benchmark townhome price

Both benchmark prices remain a bit below peak levels seen for the city
Inventory levels for condominiums and townhome style properties are on the rise, giving buyers more options between the $200,000 and $400,000 price range.
Condo and townhome inventories currently represent almost a quarter (23.3 percent) of all listings in the city.

*Sourced from CREB
More Market Updates
For an all inclusive look at the local market over the past few years, check out our complete list Calgary Real Estate Market Updates today.
Questions about Calgary Real Estate?

Call me today at 403-370-4180 or message me below. As an experienced REMAX Real Estate Agent and REALTOR® in Calgary, I provide only the best level of service and expertise the industry has to offer.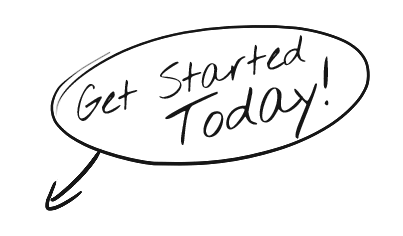 [gravityform id="35" name="Here to Help" title="false" description="false"]