Calgary Real Estate Market Update May 2017
June 3, 2017
By Cody Battershill
Calgary Real Estate Market Update May 2017
- Demand for detached properties continues upward trend –
Calgary's detached sector has fuelled upward price trends for the fourth straight month but sales activity remains below highs seen during 2014. See our Calgary Real Estate Market Update for April 2017.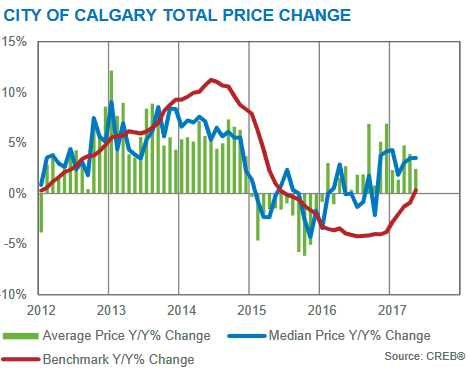 According to the Calgary Real Estate Board (CREB®), the economic climate in the province and city is supporting recovery of the detached housing sector. Decreased new listings, an easing supply and increased demand has created more balance and resulted in slight price gains.
It will still take a while for prices to return to the highs seen before the last economic bust, but the transition seen in the detached sector is an important one for stabilization of all of Calgary's residential sectors to eventually occur. Search Calgary Homes for Sale now.
The attached market is beginning to follow the detached back to stability which has contributed to recent changes in prices. However, year-to-date benchmark prices for attached properties remains two percent lower compared to the same time frame last year and 4.7 percent lower than record levels.
Economists at the CREB® suggest that the housing market is beginning to recover, but will slowly, along with the provinces job market.
May 2017 Real Estate Market Facts & Statistics 
The first time that detached benchmark prices did not drop on a year-over-year basis since June 2015

$509,000 unadjusted detached benchmark price, one percent higher year-over-year and compared to April's levels

3,866 new listings, 17 percent higher on a year-over-year basis

Despite increase in new listings, year-to-date new listings have risen only one percent compared to the same time frame in 2016

Detached sales represented 65 percent of total activity in May, the highest amount since 2012

Largest price range for detached sales growth occurred in $600,000 to $999,999 range

$271,200 apartment benchmark prices, 2.9 percent lower year-over-year and 11 percent below highs seen in 2014

1,780 apartment-style units in inventory, a 11 percent increase year-over-year and accounts for approximately 30 percent of all available listings
Calgary's residential market remains dynamic in the sense that benchmark prices in one sector may or may not have taken the hits that others did. Because of this, it's important you seek advice from an experienced real estate agent who knows the market inside and out.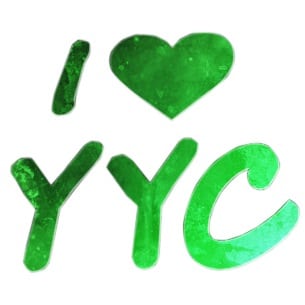 Also see these reasons Why You Should Use a REMAX Real Estate Agent in Calgary today.
More Market Updates
See our month-to-month Calgary Real Estate Market Updates for sales trends, statistics and analysis on attached, detached and apartment-style properties today.
Questions about Calgary Real Estate? 
As a highly-experienced REMAX Agent and REALTOR® in Calgary, I promise to provide you with only the best service and advice the industry has to offer while taking care of all your real estate needs.
Call me anytime at 403-370-4180 or message me below for a prompt response. I am looking forward to helping you accomplish your real estate plans in Calgary! 

[gravityform id="35" title="false" description="false"]