Calgary Real Estate Market Update November 2015
December 1, 2015
By Cody Battershill
Calgary Real Estate Market Update for November 2015
- Calgary's residential sector far into buyers' territory -
A combination of low sales activity and a consistently high amount of inventory in Calgary's residential resale housing market has pushed the market further into buyers' territory in November of 2015 compared to that in October 2015.
With total sales at 1,263 for the month, there was a 28 percent decline on a year-over-year basis which is also approximately 20 percent lower than the decade-long average for monthly residential sales seen in Calgary.
The combination of lower sales and increased listings has caused inventory levels to push above four months of supply. This just happens to be the third straight month that inventory has remained at about four months, a strong indication that the market is well into buyers' territory.
This, of course, is a reflection of the provincial`s economic performance. With thousands of job cuts across several different industries such as in oil and gas, for example, unemployment levels continue to rise while wages go the opposite way. These all have their own part to play in the low demand for housing in Calgary`s residential sector.
On a positive note, inventory levels have remained 27 percent lower than those seen during the economic recession in 2008. Furthermore, price declines have also not been as sharp as that seen during that time.
November 2015 Real Estate Market Facts & Statistics
$450,700 benchmark price, a two percent drop year-over-year and 0.5 percent compared to last month

$510,700 benchmark price for detached sector, a 1.52 percent drop year-over-year and 0.6 percent drop compared to last month

Increase in supply for detached housing sector to 3.4 months, fared the best of all the categories

$352,400 benchmark price for attached sector, a 1.5 percent drop year-over-year and 0.5 percent drop compared to last month

Inventory levels for attached sector rose to 4.8, putting the market well into buyers' territory

$287,000 benchmark price for apartment sector, a 4.6 percent drop year-over-year and 0.5 percent drop compared to last month

Inventory levels for apartment sector rose to 6.9, putting the market the furthest of all into buyers' territory
Despite lower sales activity seen throughout this year, residential benchmark prices have only just begun to slide downwards, while the median and average prices have gone down at a sharper rate.
With such a dynamic market, it's important that both buyers and sellers find a real estate agent with enough experience to help you make the most informed decisions.
More Market Updates
See our month-to-month statistics, trends and analysis for the residential sector at Calgary Real Estate Market Updates today.
Questions About Calgary Real Estate?

As a top-producing REMAX real estate professional, I guarantee only the best level of service and expertise the industry has to offer. Call me anytime at 403-370-4180 or message me below; I am looking forward to your call!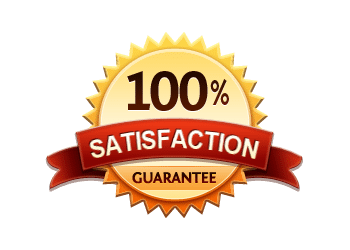 [gravityform id="35" title="false" description="false"]