Calgary Real Estate Market Update September 2019
October 2, 2019
By Cody Battershill
Calgary Real Estate Market Update September 2019
- Sales Activity Stabilizing -

For the third straight month, year-over-year sales activity has improved while new listings and inventories have eased - similar to that seen in August of 2019. This is good news for the Calgary real estate market as it suggests we are now returning to more stable conditions.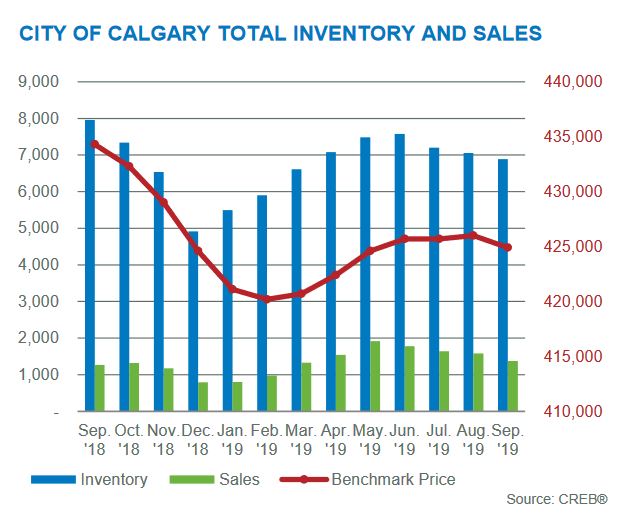 Calgary's housing market has experienced many months of benchmark price declines in most sectors, resulting in a buyer's market while also bringing many back to the table who are looking for a great deal.
Much of the improved sales activity over the past 3 months is largely attributed to homes priced below $500,000 as buyer's are looking for more affordable product.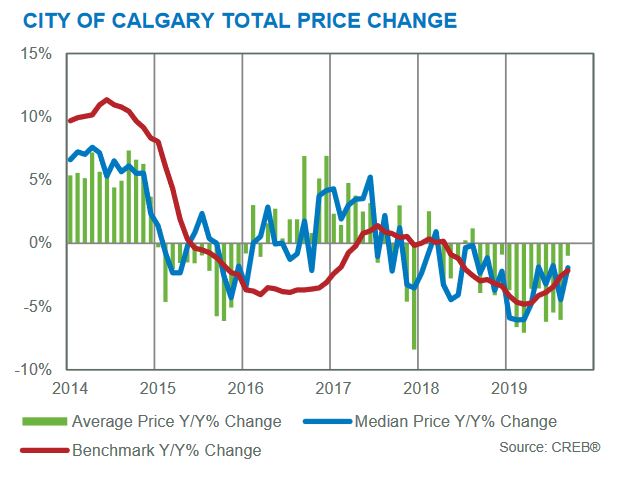 Even the condominium market has seen improvement with an increase in sales activity of 16% year-over-year. This is the sector's best performance since September of 2015 when condo sales dropped dramatically.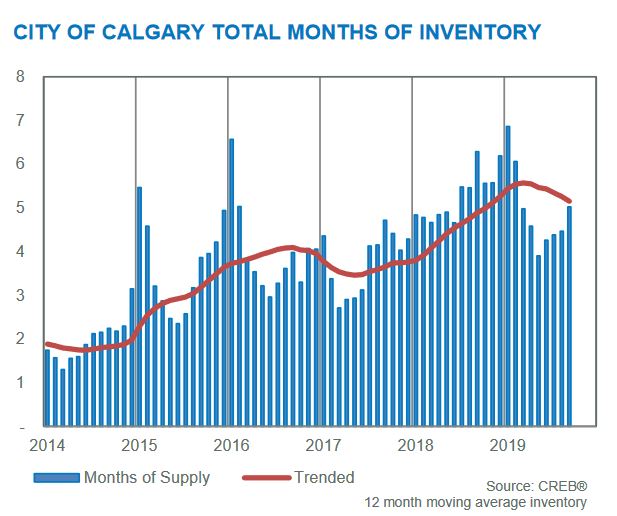 Year-to-date sales in the attached and apartment sectors have helped to offset the modest decline in sales activity for detached homes, resulting in a year-to-date overall sales improvement of 1% relative to the same time frame the year before.
But despite the small increase, Calgary's real estate market in 2019 remains oversupplied, continuing the downward pressure in prices we've seen over the past several months.
September 2019 Calgary Real Estate Statistics + Facts
Inventory levels remain elevated at 6,889 units city-wide, although this is a drop of 13% year-over-year
Five months of supply currently in the market, continuing to favour the buyer but not as extreme as the year before
$424,900 city-wide benchmark price in September 2019, a 2% drop versus September 2018
Attached Homes
Row and semi-detached product have improved overall attached sales by 5% year-to-date, the only type of product to have seen significant gains thus far in 2019
Attached inventory and months of supply continue to drop as new listings ease
Year-to-date attached benchmark price declines range from 6% in city centre to 3% in the north east sector
Detached Homes
Year-to-date detached home sales remain 1% lower than in 2018
The North West and South sectors of Calgary saw improves detached sales activity thanks to excellent gains in the price range below $500,000
Months of supply remains elevated at more than four months, but still an improvement versus last year
North East, North and West districts saw relative price stability while the South saw the most dramatic change with a 4% decline year-over-year
Apartments / Condominiums
16% boost in sales activity for September 2019 on a year-over-year basis, the best recorded in the past three years
Year-to-date condo sales remain well below the long-term average, but better on a year-to-date basis when compared with 2018
For condos / apartments market remains well into buyer's territory with lots of inventory and supply, which has put downward pressure on prices consistently since 2015
Current unadjusted benchmark prices remain 17% below highs seen in 2014
Ask a REALTOR®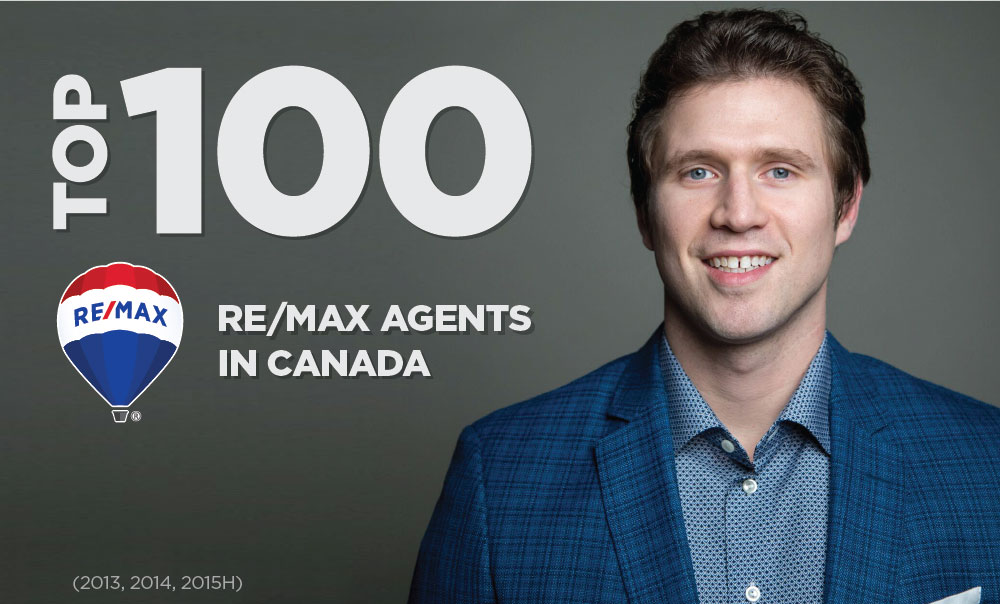 Calgary's residential market has seen diverse change over the past several years. From record highs in 2014 for some sectors to substantial lows for others years later, not all parts of the market have reacted the same which is why it's important you get the best advice on your real estate transaction!

Realtors are often very experienced, full-time agents who have special training and tools to help you accomplish your real estate goals in a time-efficient, service-focussed manner while putting your best interests first.
Cody Battershill, REALTOR® with RE/MAX
As a top-producing RE/MAX real estate agent in Canada from 2013 to 2015h and consistently in my current office as well, I have knowledge and experience that enable me to provide you with the best service and advice the industry has to offer.

Call me anytime to discuss your real estate goals at 403-370-4008 or leave a message below and I'll get back to you as soon as possible!
Real Estate Market Updates
See our monthly Calgary Real Estate Market Updates for more statistics, trends and analysis today!
Questions about Calgary Real Estate?