Calgary Real Estate Market Statistics, Trends & Analysis
February 3, 2019
By Cody Battershill
Calgary Real Estate Market Statistics, Trends & Analysis: Month-to-Month Updates
Calgary's real estate market has ever-changing scenery, with one sector not always reacting to external pressure the same as another. For your use, we keep track of Calgary real estate market statistics, trends and analysis every month (seen below).
As a top producing REMAX Real Estate Agent and REALTOR® in Calgary, I am committed to providing my clients and the public with up-to-date information on the local market through these monthly real estate market updates.
You will find information on attached, detached and apartment sales activity, inventory levels and trending analyses all sourced Calgary Real Estate Board (CREB®) for every month since 2012.
If you have any questions about these statistics and how they could possibly affect your home purchase or sale in the near future, call me today and I will be happy to help!
2019 Calgary Real Estate Market Statistics
January 2019 - the new year didn't bring about much change for Calgary's residential housing market compared to last year's end
2018 Calgary Real Estate Market Statistics

December 2018 - the residential market ends the year off with benchmark prices lower than when 2018 began

November 2018 - similar trends from October of 2018 continue onward throughout November

October 2018 - oversupply in all sectors of the residential market are weighing heavily on prices

September 2018 - decreasing sales activity for detached homes a sign of slow economic recovery in the city

August 2018 - high unemployment rates and low consumer confidence taking their tolls on Calgary's real estate market

July 2018 - patience is a must for sellers in Calgary's current housing market

Housing Market Trends: Semi-Annual 2018 - see what's happened to the housing sector in the first half of the year, from January 1st through till the end of June

June 2018 - weak sales have persisted throughout the spring and into June, affecting benchmark prices for most product types

May 2018 - sales activity seen in April and months before persist throughout May, relative to tougher lending conditions imposed by government and sluggish economic recovery of the province

April 2018 - slow sales persist throughout March and April in the new year, relative to the slow economic recovery of the province and new mortgage rules and regulations

Housing Market Trends: Spring 2018 - trends and analysis for the residential housing market in January, February and predictions for spring of 2018

March 2018 - home prices have remained similar on a year-over-year basis for March and the first-quarter of 2018

February 2018 - while year-over-year sales are down, some segments continue to outperform others in Calgary's residential real estate market

January 2018 - the residential home sector is performing similar to that of January the previous three years since the economic downturn of 2014

Luxury Home Sales Up 11 Percent in 2017 - According to a recent report released by Sotherby's International Realty, Calgary luxury home sales are up by 11 percent on average between the apartment, attached and detached segments

Housing Market Ends 2017 On a Good Note - According to the Canadian Real Estate Association's (CREA) year-end report, Calgary faired better in 2017 than it did in 2016. Learn some of the details here
2017 Calgary Real Estate Market Statistics
December 2017 - Sales activity is on par when it comes to long-term trends, however, inventory levels also grew which has resulted in nominal benchmark gains for some sectors

November 2017 - Sales activity rises largely due to lower-priced condominiums and detached properties

October 2017 - High inventory levels, lower sales activity and a slow economic recovery has put downward pressure on benchmark prices, yet again

September 2017 - Despite year-over-year increase in activity, sales decrease while inventory levels rise

August 2017 - Housing recovery across sectors remains dissimilar

July 2017 - Modest price gains seen; is it the beginning of a housing recovery?

June 2017 - Indicators of a gradual recovery in the housing market are apparent

May 2017 - Demand for detached sales continues to bolster Calgary's residential market

April 2017 - While the provinces labour market improves, benchmark prices stay put

March 2017 - Detached prices show stability while inventory levels drop city-wide

February 2017 - Detached sales activity picks up, helping the overall market perform better

January 2017 - January's residential market performs better than last years
2016 Calgary Real Estate Market Statistics
November 2016 - Boosted sales activity in October of 2016 seems to be short-lived

October 2016- After many months of economic downturn, home sales activity begins to trend upwards

September 2016 - Detached home prices beginning to stabilize in a low-activity market

August 2016- Sales activity is down, but doesn't represent the entire market

July 2016 - Housing demand is down alongside net migration to the province

June 2016 - Home prices continue to slip for all housing sectors, although some are being hit much worse than others

May 2016 - Increasing inventory levels are putting downward pressure on Calgary's residential market as sales activity remains slow

April 2016 - Home sellers have continued to adjust their expectations in a residential market experiencing drops in benchmark prices and sales activity

March 2016 - Continued layoffs in several Albertan industries are taking their toll on Calgary's housing market

February 2016  - Tough economic conditions provincially and nationally have resulted in benchmark prices that are below long-term averages

January 2016 - The latest slide in oil prices have left many concerned in Albertan industries, resulting in a stagnant residential sector
2015 Calgary Real Estate Market Statistics
December 2015 - Slow demand in all housing sectors keeps the market well into buyers territory

November 2015 - Calgary's residential market treads further into buyers territory in November of 2015

October 2015 - Benchmark prices have declined slightly for the second consecutive month

September 2015 - As expected, residential prices are beginning to ease as slumping oil prices take their toll on the economy

August 2015 - Sales activity across all residential sectors are beginning to drop over the long term average

July 2015 - despite lower sales activity, Calgary's residential market remains in balanced territory

June 2015 - the long-term average for sales activity in June 2015 remains pretty close to the long-term average

May 2015 - the residential sector has moved closer towards balanced conditions despite faltering oil prices

April 2015 - declining home prices are cause-and-effect for lower levels of new listings as well

March 2015- Sales activity came in at approximately 30 percent lower year-over-year, while prices across the board experienced a slight dip

February 2015 - Sales trends for the month of February 2015 remain lower than the long-term average. In addition, inventory levels have increased and are beginning to take a toll on residential price gains

January 2015 - With a changing outlook on the local economy due to falling energy prices, consumers are being more careful when and where they buy - if at all. See our full month review on condos, townhomes and single-family real estate here
2014 Calgary Real Estate Market Statistics
December 2014 Update - The condo and townhome sector finished off very strong in 2014, both with double-digit increases in annual sales. Learn more about 2014 as a whole here!

November 2014 Update - While the residential market continues to see overall increases in sales, one sector sees a slight decline in activity for the first time in a while.

October 2014 Update - Once again, high demand for affordable properties lead many to buying multi-family residences throughout the city.

September 2014 Update - Condos continue to help boost sales activity levels in Calgary's real estate market.

August 2014 Update - Condominium sales activity soars with double-digit year-over-year increases while the single-family sector slows.

July 2014 Update - Double-digit listings growth for Calgary's residential sector outpaces sales growth.

June 2014 Update - A new benchmark price record has been set for the condominium / apartment sector while levels of new listings year over year soar.

May 2014 Update - With more choice for buyers as a result of elevated inventory levels, May of 2014 saw a record high total number of sales ever.

April 2014 Update – All the residential sectors in Calgary saw an improvement of new listings supported by the warmer season and price gains.

March 2014 Update – Experts were surprised to see less new listings than expected, resulting in some of the lowest single-family inventory levels seen for March since 2006.

February 2014 Update – Calgary's booming condo sector was mainly responsible for the increased amount of residential sales seen in the city during February 2014.

January 2014 Update – Real estate sales did considerably well in the first month of the year, recording levels that were 17 percent higher year over year.
2013 Calgary Real Estate Market Statistics

December 2013 Update – An increase of 8 percent in sales year over year has finished 2013 off strong with a double-digit sales increase over 2012.

November 2013 Update – November was the fifth consecutive month that residential sales activity in Calgary has increased year over year by double digits.

October 2013 Update – October was the fourth consecutive month of new listings growth with a 9 percent increase. Sales also increased by a staggering 18 percent year over year.

September 2013 Update – Calgary home sales were 14 percent higher than the long-term average for the month of September and were also 19 percent higher on a year over year basis.

August 2013 Update – Home sales remained strong throughout the summer with a massive 27.5 percent increase over August 2012 while the market continues to remain firmly in sellers' territory because of limited inventory levels.

July 2013 Update – As Calgary's real estate market continues to favour sellers, price gains have been seen in the residential sectors which are also possibly a result of the damage caused by the floods in June 2013 and the home buying buzz that resulted.

June 2013 Update – Sales activity surpassed all expectations in June of 2013 with a 6 percent year over year increase even with the terrible flood tragedy that happened later in the month.

May 2013 Update – With another month comes another year over year increase in Calgary's residential sectors with a gain of 7 percent. However, this gain still remains below the double digit year over year increase seen in May 2012.

April 2013 Update – The single-family home sector set a new record benchmark price of $452,900 in April, finally surpassing peak levels seen in the booming real estate market of 2007.

March 2013 Update – March 2013 saw a decline of active home listings on the market and claims the title for having the lowest amount in March over the past five years!

February 2013 Update – February saw a slight one percent decline in sales activity year over year. However, Calgary's resale condo market sales increased by a whopping 13 percent year over year.

January 2013 Update – A double-digit increase in sales year over year doesn't amount to levels higher than the peak period between 2003 and 2008. Inventory levels also improved as the cold prairie winter set in.
2012 Calgary Real Estate Market Statistics

December 2012 Update – Calgary's residential market ended off the year on a very strong note with a 5 percent overall increase in benchmark prices and a substantial 11 percent gain in sales over the previous year.

November 2012 Update – Both year to date and year over year sales were up in November 2012, leading to a decrease in inventory levels as new listings can't keep up with the sales pace.

October 2012 Update – Despite the trend of most other housing markets in Canada, Calgary's continues to do well with a huge 23 year over year increase in sales and resulting in lower, but balanced inventory levels for all residential sectors.

September 2012 Update – Calgary's real estate market continues to outperform with increases in both prices and sales activity. Experts say the market is finally acting on par with the long-term trends for the month.

August 2012 Update – While Calgary residential sales activity increased by 10 percent, that in the city's surrounding towns grew by a whopping 42 percent! Less single-family listings has led many buyers to begin looking for a home in other market sectors.

July 2012 Update – Year over year home sales increased dramatically in July 2013 at just over 21 percent. Such a large gain is definitely reflective of the continued economic prosperity that Calgary is going through.

June 2012 Update – Sales activity in June 2012 remains below long-term trends but are gaining upward momentum. A main factor in the upswing of sales has been increased net migration to the province of Alberta with many of those people coming to Calgary.

May 2012 Update – May 2012 was a huge month for Calgary's residential real estate market with a 31.8 percent increase in sales, the highest since the economic recession of 2008 – 2009!

April 2012 Update – Increased migration and employment growth have both led to a huge 26 percent gain in year over year sales for the month of April 2012.

March 2012 Update - The local market is finally beginning to pick up some steam after the economic recession that gripped the world a few years back with a sales increase of 12.6 percent year over year.
Questions about the Calgary Real Estate Market?


Call me today at 403-370-4180 or message me below and if I don't answer immediately, I will get back to you within the hour. I am looking forward to helping you accomplish your real estate goals!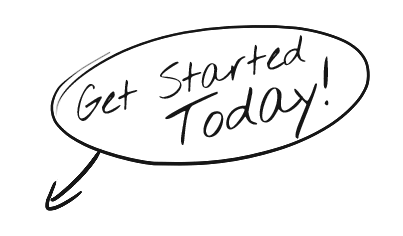 [gravityform id="35" name="Here to Help" title="false" description="false"]