Calgary Restaurants – Buchanans
May 5, 2011
By Cody Battershill
Calgary Restaurant Review for Buchanans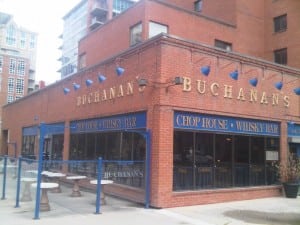 Buchanans is located in Eau Claire at 738 3rd Avenue SW and is a well known Calgary restaurant for being both a Chop House and Whiskey Bar.
With 3 distinct rooms including the restaurant, a saloon style bar featuring over 200 whiskeys and a 28 person private room, Buchanans can accommodate any style of party. One thing I go to Buchanans for as one of their specialties is their burgers. The burgers at Buchanans are absolutely awesome and I would say top 5 in Calgary.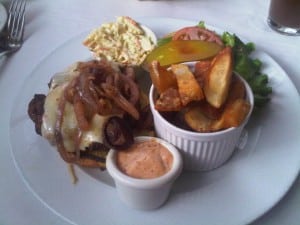 Owned by Michael and Carol Buchanan they have cultivated a loyal following for the past twenty years. You will likely see one or the other when you visit.
At Buchanans, old fashioned style meets contemporary and delicious food. Go for a burger at lunch, a steak for dinner or for a whiskey! 403-261-4646