Calgary Restaurants – Cassis Bistro
July 20, 2011
By Cody Battershill
Calgary's Own Little French Bistro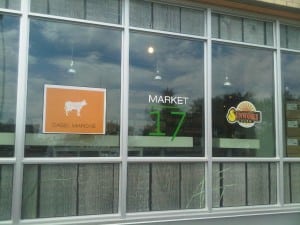 This quaint yet modern bistro is located in the new condo building Casel on the corner of 17th Avenue and 24th Street SW. Casel Marche is also home to Market 17, Vie Café, J.Webb Wine Merchants and In Bloom.
Cassis Bistro has an enjoyable ambiance, modern décor, great energy and the experience is always great. Perhaps that's because owner Gilles Brassart is usually there to greet you and to ensure that everything is how you deserve it. The food, flavours, and experience are worth going back for.
Inspired by Southern France and made with local ingredients (from Market 17) Cassis Bistro is simply; delicious.