Calgary Restaurants – Char Cut
January 12, 2012
By Cody Battershill
The Best Cut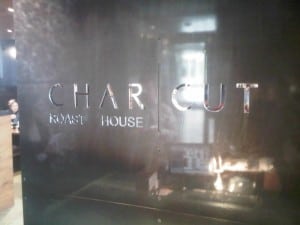 If your looking for the best cut of meat or rather of restaurant I would urge you to check out Charcut in the base of the Le Germain Hotel at the corner of 9th avenue and centre street sw across from the Calgary tower.
Char Cut is cowboy flavoured with a contemporary twist and I love the design. The space is open, modern and visually appealing all with some local Calgary flair.
For lunch Char Cut has an innovative option for a 45minute guaranteed in and out menu including a $15 & $25 option including an appetizer, sandwich and cookies for dessert. By the way your crazy if you leave without trying the cookies, they are amazing, you cannot go to charcut and not have the cookies!
They also have a bagged lunch option where you call ahead and get your delicious sandwich take out.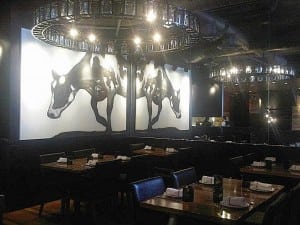 I had the spring creek prime rib sandwich, ceasar salad and a cup of soup with cookies and cheesecake for dessert. It was all so good and I would highly recommend everything.
So, what's the verdict on this cut of restaurant? Prime AAA+. Check out Char Cut, one of Calgarys best and more unique restaurants!