Calgary Home to Strongest Performing Global Investment Market in 2012!
Our City, Your Home
Calgary takes the #1 spot according to the Investment Property Databank for the second year in a row at 19 percent. The index considers over 60 international cities!
Other top cities include
San Francisco – 18 percent
Calgary Investment Facts
The Investment Property Databank Canada and the Real Property Association of Canada found that Calgary's property investments had a return of 19.0 percent in 2012, which was well above the national average of 14.1 percent.
In 2011, the Global Annual Property Index found Calgary to have a return of 21.6 percent on property investments.
Strong investment activities are expected to continue in the City of Calgary throughout 2013, as the energy industry continues to propel the commercial real estate sector towards growth.
Also in 2013, office buildings and multi-family developments are expected to be the types of properties sought after by investors; therefore developers will have their own part to play by adding this much needed space to the market.
According to CBRE Canada, Calgary's investment sales in 2012 reached $4.51 billion, just below the peak investment levels recorded in 2007 of $4.59 billion.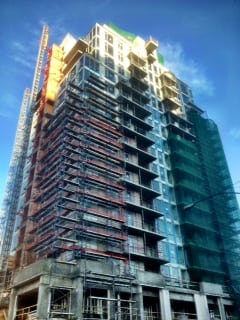 Why Invest in Calgary Real Estate?
There are several reasons why you should think of investing in Calgary real estate. Consider the facts; Calgary is home to the hottest real estate market for investment return on the globe, has a consistency strong economy and is Canada's energy capital – the only reason why it has remained relatively strong even throughout recent economic downturn.

For a further in depth look at investments in Calgary, check out where the best Condo Investments in Canada are – in Calgary, of course!
More Real Estate Investment Articles
How to Find a Profitable Investment Property in Calgary
Questions about Calgary Real Estate?

…from an experienced Calgary REMAX Realtor today. Call me anytime at 403-370-4180 or message me below, I am 100% sure that we can make your investment goals come true!