Calla Condos in Calgary – Sold Out!
May 11, 2012
By Cody Battershill
Calla Condos in Calgary – Sold Out!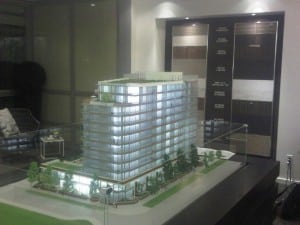 Calla is a new inner city Calgary condo development in Connaught, which is now sold out! Developed and constructed by the well known Qualex-Landmark group adjacent to the Loughheed House and Beauilieu Gardens, Calla is in high demand.
Not only do residents have two awesome recreational parks at their disposal, but are also only minutes away from anything and everything necessary for a comfortable downtown Calgary living experience! Walk to work in the downtown business core just a short walk away, or head over to the reputable Talisman Rec Centre for a workout. All is possible and made true when living at Calla.
Why Calla?
Calla is now sold out! Before, a total of 40 units were purchased between March and April and are going fast. Even with the amount of units sold already, there are still 30 wonderfully designed units available. No matter if it's your first residence, investment purchase or current upgrade from an existing home, Calla is good value for your dollar, has exceptional location and style. Don't miss out on this opportunity! The following is some information as to why...
As little as 5% deposit is required
Interest rates are low and are held until Calla is completed
Construction is on track and currently in progress
Next summer is projected for move in time
Connaught is a central downtown community
Connaught is a quiet, established area for inner city living
Pricing is all inclusive and includes parking, upgrades, air conditioning and storage
Qualex-Landmark is a well-known, exceedingly experienced developer with solid customer feedback and proven existing establishments.
Questions about Calla Condos?
If you are thinking about living at Calla, or have any questions / concerns for that matter, please contact me today! Phone me at 403-370-4180 or message me below and let me help you attain your real estate aspiration!
More information for Calla can be found below. Thanks for stopping by!