Cilantro Calgary Restaurant Review
July 11, 2012
By Cody Battershill
Cilantro Calgary Restaurant Review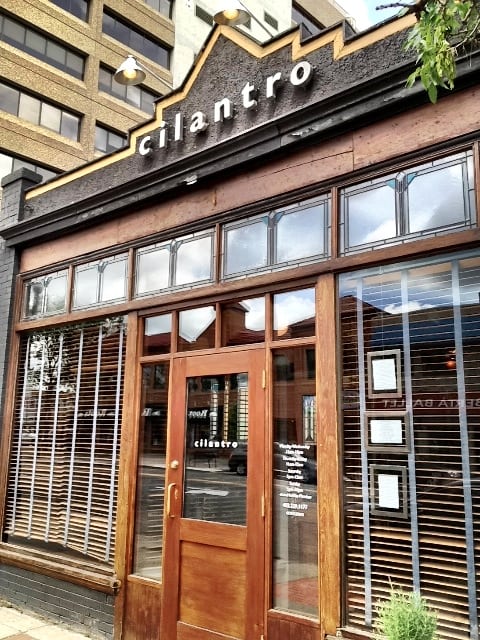 It's been a few days of dark and cloudy skies. When the rain finally stopped, I took the opportunity to enjoy the sunshine by dining at Cilantro. Tables on the popular terrace makes this place one of the most sought after patios in the city.
With their exquisite extensive wine list coupled with their mouth watering Californian cuisine, it felt like I escaped to Napa Valley for the afternoon. Cilantro serves their infamous black pepper linguine with chicken, tomatoes and spinach. This dish showcases spicy flavours against a creamy white wine sauce. Add a bit of sesame seeds over the top and you have perfection in simplicity.
If you are craving a lighter fare, try the skin crisped duck salad on a bed of greens surrounded by strawberries and banana. The medley of savoury and sweet will surprise your taste buds ... in a good way.
Cilantro is hidden away from the bustling section of 17 Avenue making this the ideal place for a date or business meeting.
Patio season awaits us so check out the Best Patios in Calgary. Let us know your favourite patio in Calgary by leaving a comment below!
Cilantro
338 17th Avenue SW, Calgary, AB
Phone Number - 403.229.1177