Mission Calgary Condo Community Review
February 2, 2012
By Cody Battershill
Mission Calgary Condo Community Review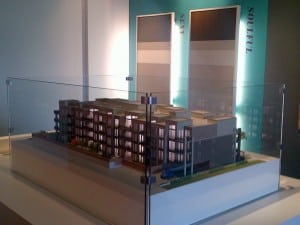 Mission Calgary is a highly desirable urban living destination in the southwest inner city region. In recent years, the area has seen a steady climb in new Calgary condos and infill development due to its prime location.
Mission was originally a village named Rouleauville and was founded by Dame de la Paix, a group of French Catholic missionaries.
Mission is located in close proximity to downtown Calgary as well as amenities and services essential for living. 4th Street SW is a well known business district that happens to border the community and access to main routes and recreational pathways, the Talisman Centre and more has never been quicker and easier to do than when living in the highly regarded and desirable inner city neighbourhood.
Other than infills, two new condo developments underway in Mission are Tribeca Condos and The River Condos. Tribeca is currently sold out, while The River is a revolutionary development in Calgary that has set the standard of condo luxury living in Calgary higher than ever before.
Location
[mappress mapid="28"]
Mission Amenities and Services
Mission has great access to businesses of all types ranging from A to Z. Take a five minute walk to 4th Street SW to get some shopping done, head to 17th Avenue SE / SW to meet a friend at a night club or restaurant, take one of the multiple bridges over to the Talisman or walk to the Stampede grounds during July.
Let's not forget that the downtown core is walking distance away, where over 1000 business reside and operate. Macleod Trail SW is a short walk and even a shorter drive away from the community that has a mainstay of services ready to serve you.
Whatever kind of store you are seeking you will find it not too far from home while living in Mission. Looking for some entertainment? Enjoy the Lilac Music Festival in May to have a good time and check out some of Canada's newest emerging bands and musical groups.
Mission Schools
Mission has designated Rideau Park Elementary and Rideau Park Junior High as the areas public educational schools that teach kindergarten to grade nine. High school designation is Western Canada which is not too far away for students and is easily reached through public transportation in the area for student's grade ten to twelve.
Mission Demographics
Some important demographics for the area of the inner Calgary community of Mission include (City of Calgary, Civic Census 2009)

Ages 24 and below – 9.3%
Ages 25 to 54 – 66.6%
Ages 55 and up – 24.2%
Average household income - $45,095 (Statistics Canada, 2006 Census)
Percentage of population with a High School Diploma or higher – 91.3%
Ratio of residents who own their property – 34.3%
Ratio of residents who rent their property – 65.9%
Public Transportation
Multiple routes can be found along the borders of Mission on all sides except the eastern because of the Elbow River. These routes service places such as Elbow Drive and Sandstone, Killarney and 26th Avenue, South Calgary, Downtown, Inner City Loop, Parkhill and the Foothills, Highfield Industrial area, Mount Royal University and area, Ogden, Dalhousie and even Lakeview. There are 5 LRT stations within 3 kilometers of the community, the shortest distance being 0.94 to Erlton Stampede Station. Commuting through public transit is always convenient while living in Mission.
Mission Community Boundaries:
Northern Border – 17th Avenue SW / SE from 4th Street SW to Macleod Trail SE
Eastern Border – Macleod Trail SE and the Elbow River from 17th Avenue SE to 25th Avenue SW Bridge.
Southern Border – Elbow River from 25th Avenue SW Bridge to 4th Street SW
Western Border – 4th Street SW from 4th Street SW Bridge over the Elbow River to 17th Avenue SW
Questions about Mission Condos for Sale?

For more information on Mission condos, The River new luxury condos or Calgary inner city real estate send me a message below or call me anytime!
I would love to discuss your real estate goals with you and explain how I can help you achieve them with the best plan possible!
[gravityform id="35" title="false" description="false"]