Connaught Calgary Condo Community Review
March 14, 2012
By Cody Battershill
Connaught Calgary Condo Community Review
Connaught is an inner city condo community in Calgary's beltline area located directly south of Calgary's downtown commercial core and west end areas. It is one of the best selling communities for condo transactions; many consider the neighbourhood part of the downtown core because of its nearby proximity

Establishment of Connaught dates back to 1905. Ever since the redevelopment plan was established in 2003 for the downtown beltline communities, several new Calgary condo developments have been built or are in the construction phase the area. Some of these newer buildings include Castello, Nova, Luna, Calla to name a few.

Many heritage buildings are found in the area which have been protected by the City of Calgary because of their historical importance. These buildings add character to the highly desirable and walkable beltline community.

The great thing about the location of Connaught is that it gives opportunity for persons to work, live and play downtown. All the amenities necessary for comfortable living are easily accessible when living in Connaught.
Search Connaught Real Estate for Sale
Location
[mappress mapid="81"]
Connaught Amenities & Services
Connaught residents have quick-and-easy access to numerous restaurants, shops and services found within the community as well as many more nearby in the downtown core and Victoria Park areas. Looking for some night life? Walk to 10th Avenue SW and visit one of the many clubs there such as Hi-Fi, Vinyl or the popular Commonwealth to name a few.
Go for some fine dining along 17th Avenue SW, then go shopping at an organic grocer such as Sunterra Market and sign up for cooking classes after eating at their cheap but scrumptious cafeteria. Walk to work in the downtown business district, just minutes away, then afterwards suit up in your running gear and jog down the Elbow River parkway to the Talisman Centre for a work-out.
LRT terminals are located every few blocks just north of the Beltlines northern boundary, 9th Avenue SW. Connaught's convenient location gives choices for residents because they have more time in the day to enjoy life and spend less time caught up waiting around in city traffic.
Connaught Schools
Elementary school designation for Beltline communities is Connaught Elementary and Ramsay Elementary. Ramsay Elementary is a bit of a drive, therefore public transportation is provided.

Junior high designation is to Mount Royal Junior High.

High School designation is to Western Canada High School.

Getting to the University of Calgary and Mount Royal College is made easy through the downtown LRT terminals. Bow Valley College is another popular post-secondary institution just north of the City Hall LRT Station.
Connaught Demographics
Some important statistics for Connaught, an inner city condo community in Calgary, have been gathered by previous City Census and are available to the public. Check out some stats that a potential condo buyer might be interested in (City of Calgary, Civic Census 2009)

Note; these statistics are for the Beltline, a downtown area consisting of four different communities including Connaught and Victoria Park. Additionally here are some tips to make sure your condo has the best security regardless of where you live.

Ages 24 and below – 16.3%
Ages 25 to 54 – 69.8%
Ages 55 and up – 13.9%
Average household income - $43,087 (Statistics Canada, 2006 Census)
Percentage of population with a High School Diploma or higher – 88.5%
Ratio of residents who own their property – 29.1%
Ratio of residents who rent their property – 70.9%
Public Transportation
Connaught is great for condo owners and inner city dwellers with an abundance of Calgary Transit route stops in the area and on its borders. Walking a few blocks north you will find downtown LRT terminals. Each avenue in downtown has tons of different routes, especially 8th Avenue SW, 6th Avenue SW and 5th Avenue SW. 17th Avenue SW as well as 14th Street SW have many more bus routes.
Getting around the city when living in Connaught is easy and quick! If you decided to sell your car, life wouldn't be that much different when living in Connaught.
Some bus routes close to or in the area include South Calgary, Mount Royal, Downtown Shuttle, Inner City Loop, Killarney and 26th Avenue, Valley Ridge Express, Coach Hill, Strathcona, Lakeview, Richmond Road and Sarcee Road. There are even more routes than this that are accessible by walking a few city blocks northward to the main avenues in the downtown business district of Calgary.
Connaught Community Boundaries Are:
Northern Border – Canadian Pacific Railway
Eastern Border – Elbow River
Southern Border – 17th Avenue SW
Western Border – 14th Street SW
Questions about Connaught in Calgary?

Call me on my direct line at 403-370-4180 for answers! I am looking forward to your call!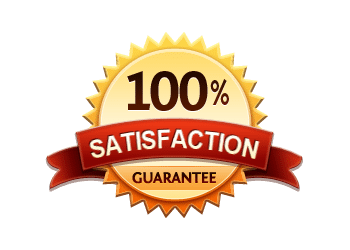 [gravityform id="35" name="Here to Help" title="false" description="false"]