Fresh Calla Living Condo Update
January 19, 2012
By Cody Battershill
Calla Living New Condos 40% Sold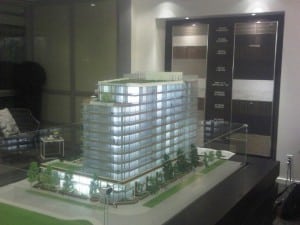 A testament to the quality of the building and superior location, not to mention the value, Calla Living, a new condo I have previously mentioned several times is now 40% sold. This is a tremendous achievement for such a short time on the market. Not to mention the down town new condo market has still be groggily awakening from its building binge in peak of the 2007 boom. Calla started construction recently and is expected to be ready in summer 2013.
Calla Living fits much of the important criteria in a new condo.

Location is convenient and central
Location is unique and not over supplied
Good level of finishings
Experienced Developer
Includes Parking and Storage
Offers a good value
These are a few of the items you should be looking for in a new condo in Calgary. There are many variables, options and differences between every project you should be considering and weighing as you make your final decision.If your in the market, remember it doesn't cost you a penny to hire me and I would love to put my experience, expertise and enthusiasm to work for your benefit.  There are still lots of great floor plans and options in Calla, get in touch with me and together we will figure out the best value for you. Don't go it alone, contact me now.
Questions about Calla Condos in Calgary?
[gravityform id="10" name="Contact a Calgary Condo Expert"]