Inglewood Calgary Community Review and Home Search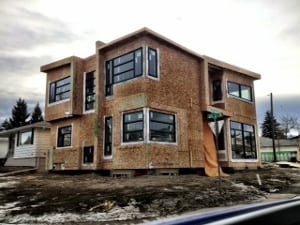 Inglewood has the distinction of being one of Calgary's oldest neighbourhoods. Established in the late 1800's, this inner city community has had more than enough time to develop into the cultural hot spot it is today.
Inglewood is rich in history, activities, amenities and events and is extremely close to the downtown core, all of which have played an integral role in increasing its desirability among home buyers.
Increasing demand for new inner city homes in Calgary has led to the development of many new infills in the Inglewood area.
Location
Inglewood Amenities and Services
One of the best things about Inglewood's inner city location is the abundance of amenities and services found within and close to the community. 9th Avenue SE is covered in a wide range of amenities including shops, restaurants and deli's to name a few, not to mention the countless number of businesses located in the downtown core are only a stone throw away.
Inglewood's location also offers great access to some main arteries of Calgary including Blackfoot, Deerfoot, Glenmore Macleod and 17th Avenue SE, where you will find a whole new array of amenities and services to choose from.
While the historical buildings and town-like streetscapes of Inglewood add priceless character to the community, it`s the nearby Bow River parks, pathways and assortment of green spaces that truly impresses.
Inglewood residents also have much to look forward to in the projects part of the East Village redevelopment, such as the National Music Centre and improved RiverWalk.
Inglewood Schools
Public Elementary – Colonel Walker – 1921 9th Avenue SE

Public Junior High – Rideau Park – 829 Rideau Road SW

Public Senior High – Henry Wise Wood – 910 75th Avenue SW

French Immersion Elementary – (K-4) – William Reid – 1216 36th Avenue SW

French Immersion Elementary / Junior High – (5-9) – Elboya – 4804 6th Street SW

French Immersion Senior High – Western Canada – 641 17th Avenue SW
Inglewood Demographics
Researching candidate communities before buying is always a good idea. Here are some relevant demographics for the community of Inglewood… (Sourced from City of Calgary, Civic Census)
Age 24 and under – 18.6% (2011)

Age 24 to 54 – 61.4% (2011)

Age 55 and up – 19.8% (2011)

Average Household Income – $59,822 (2005)

Percentage of population with a high school diploma or higher – 84.1% (2006)

Ratio of residents who own – 68.4% (2006)

Ratio of residents who rent – 31.9% (2006)
Public Transportation
Inglewood has plenty of public transportation routes servicing the area. Downtown LRT terminals are a short walk away. Getting around using Calgary Transit is very easy when living in this inner city community.
Inglewood Community Borders
Northern Border – Bow River

Eastern Border – Bow River

Southern Border – Elbow River

Western Border – CPR Train Yard
More Inner City Calgary
South Calgary Infill Communities
Looking for an Inner City Home?

Questions? Get the best advice from an experienced inner city Calgary REMAX Realtor today! Contact me anytime at 403-370-4180 or send a message using the contact form below.
I am looking forward to helping you accomplish your inner city real estate goals!
Inglewood Calgary MLS Homes Search
Data was last updated September 28, 2020 at 12:05 AM (UTC)