Lake Sundance – Calgary Lake Homes and Community
Lake Sundance is a southeast Calgary lake community found between Macleod Trail SE, Stoney Trail SE, Fish Creek Provincial Park, and Lake Midnapore.
At the centre of the community is a man-made lake exclusive to the residents of Lake Sundance and their guests. Along its brim is where you will find some of the area's premier real estate, although homes not on the lakefront still remain desirable as they are only a few minutes' walk away.
Over the years Lake Sundance has become a highly desirable neighbourhood for people from all walks of life, as the exclusive use of the lake and countless nearby amenities makes the appeal of life in Sundance hard to ignore.
Community Quick Facts
Mostly single family homes

20 minutes to the downtown core

Adjacent to Fish Creek Provincial Park
Location
As you can see from the map above, the location of this southeast neighbourhood puts residents only minutes from Fish Creek Provincial Park, amenities on Macleod Trail and at Shawnessy Towne Centre, which brings us to our next section of information.
Amenities
Who said that suburban living had to be inconvenient? Not in Lake Sundance, that's for sure! Only minutes from the communities' borders are…
Shawnessy Towne Centre – Home to over 100 businesses, you'll find everything you need and then some at Shawnessy Towne Centre, including:
Empire Theatres Studio 10

Sport Chek and The Source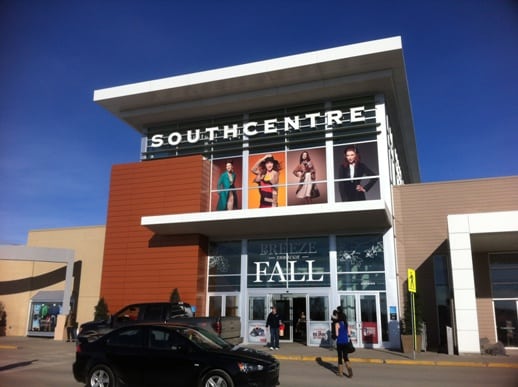 Macleod Trail – from north to south, Macleod Trail is where you`ll find countless businesses and services, including some of the best Calgary shopping centres, including:
Calgary C-Train Transit Stations

Several strip malls and much more
Fish Creek Provincial Park – it`s the largest urban park in Canada, and is where many locals choose to stay fit and live an active lifestyle every day. In Fish Creek Provincial Park you can do any number of activities, including:
Snowshoeing and cross-country skiing in the winter

Sun-bathing at Sikome Lake in the summer

Lake Sundance residents can enjoy all of these and more only a few minutes on foot from their homes. Imagine the possibilities!
Apart from these great amenity resources, Lake Sundance and the neighbouring community of Lake Midnapore share a large community centre which hosts a wide range of programs including martial arts, school dances, dance classes, and sport activities.
Schools
Public Elementary – Fish Creek – 1039 Suncastle Drive SE – 403-777-6400, Sundance – 200 Sunmills Drive SE – 403-777-8690

Public Junior High – MidSun – 660 Sunmills Drive SE – 403-777-6430

Public Senior High – Centennial – 55 Sun Valley Boulevard SE – 403-256-8140

French Immersion Elementary (g1 – g6) – Sundance – 200 Sunmills Drive SE – 403-777-8960

French Immersion Junior High (g5, g6 option) – Fairview – 7840 Fairmount Drive SE – 403-777-7900

French Immersion Senior High – Dr. E.P. Scarlett – 220 Canterbury Drive SW – 403-281-3366
Community Demographics
Below are some of the most relevant and latest community statistics collected by the most recent government surveys:
Ages 24 and under – 38.5% (2011)

Ages 25 to 54 – 42.3% (2011)

Ages 55 and up – 19.2% (2011)

Average household income – $105,718 (2005)

Population with a high school diploma or higher – 82.8% (2006)

Residents who own their property – 94.2% (2006)

Residents who rent their property – 5.2% (2006)
Community Borders
Northern – Midnapore / Fish Creek Provincial Park

Eastern – Fish Creek Provincial Park

Southern – Stoney Trail SE

Western – Macleod Trail SE
More Lake Homes in Calgary
Are you looking for that perfect Calgary lake home? If so, be sure to check out our Calgary Lake Communities article today for a complete list of all lake neighbourhoods in town.
Questions about Lake Homes?

…from an experienced Calgary REMAX Professional today. Call me anytime at 403-370-4180, or message me below for a prompt response. I am looking forward to helping you accomplish your real estate plans.