M2 Building Begins Construction in East Village!
July 28, 2018
By Cody Battershill
M2 Begins Construction on East Village Riverfront!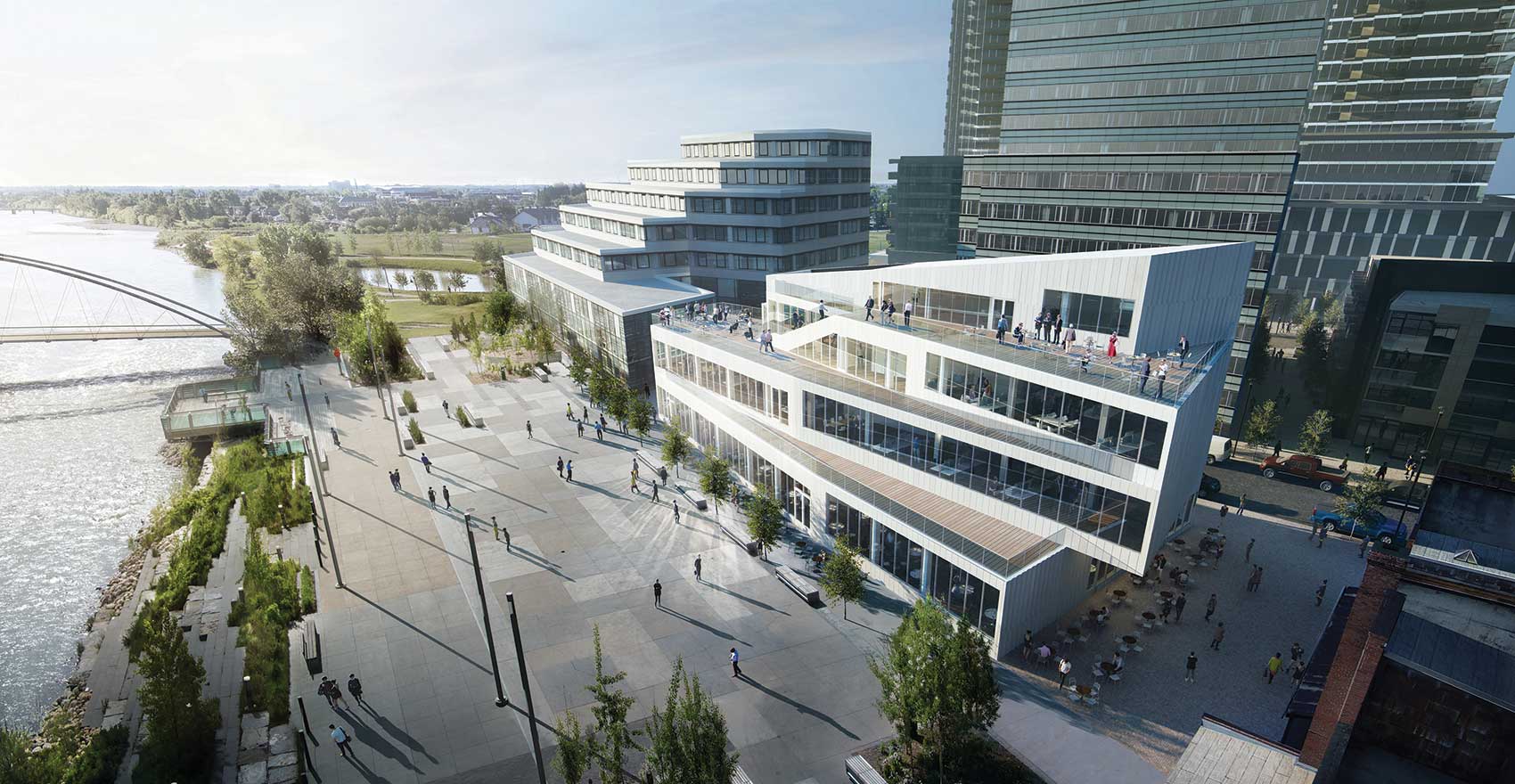 M2, a new mixed-use development designed by Brooklyn-based nARCHITECTS for XYC Design + Development, is now under construction in the redeveloping downtown community of East Village!

This new building is set to introduce two new restaurants on the ground floor in addition to second and third floors of office space and a top-floor penthouse of 2,000 square feet for one lucky home owner.

The design incorporates sharp edges into the compact structure with a zig-zagging front façade and sloping roof elevations on the northside to limit shadowing impacts on RiverWalk and the Bow River. This has allowed for a unique stepped roof terrace design with ample outdoor patio spaces on the upper floors.

Here's the quick facts for this exciting new up-and-coming project in East Village:
M2 in East Village: Quick Facts
Developed by XYC Design + Development

Architecture by nARCHITECTS

Located on a quarter-acre (10,872 sf.) along RiverWalk

Four floors, 25,000 total square feet of space

Ground floor outdoor terraces

Two ground floor restaurant spaces

Second and third floor office space

Single penthouse suite on fourth floor

Completion estimated for spring 2019
M2 Location
[mappress mapid="424"]
M2 Architecture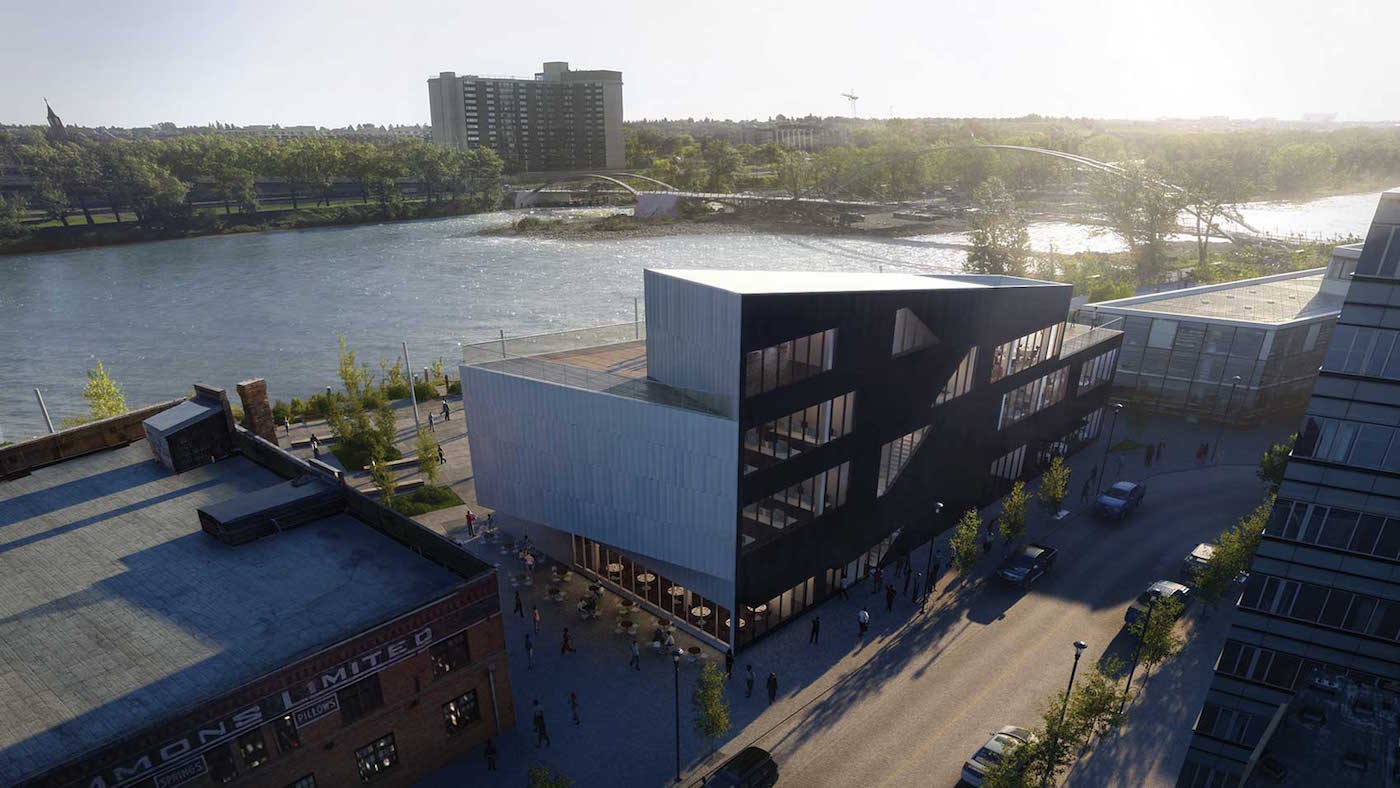 While the northern stepped terrace patios have sharp edges with a zig-zag appearance, the southern charcoal-toned elevation features trapezoidal curtain-wall cutouts. The fourth-floor bulkhead is sloped in an eastern direction, adding even more flare to the building's unorthodox geometry.

Passerby's walking eastbound along RiverWalk will see a sharp-edged wall upon first seeing the structure. These unique viewpoints are to define this mixed-use building and give it the modern look it needs to compete with the rest of the new in East Village.
I Love East Village!
Want to know more about East Village and everything else happening in the redeveloping neighbourhood? See these articles for everything you need to know, and more!