Nellies Calgary Restaurant Review
June 23, 2012
By Cody Battershill
Nellies in Kensington Calgary Restaurant Review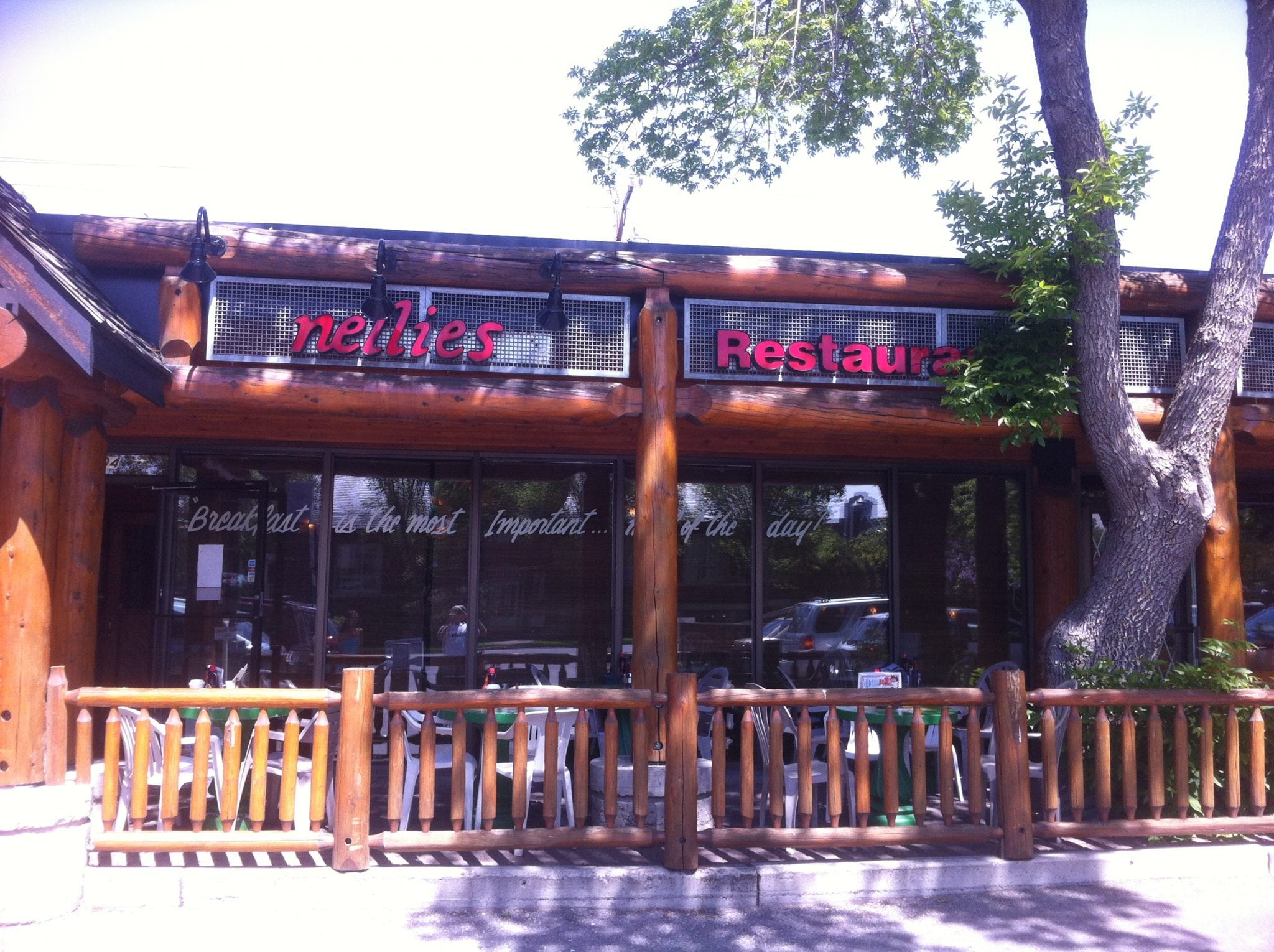 Nellies has always been one of my favorite breakfast and brunch spots in Calgary. No matter which one I go to, the service and food are always exceptional and the pricing is very reasonable. Every time I go to Nellies, I know what to expect and I think this is partly why most people in Calgary love it so much!
Nellies in Kensington is close to being one of the best breakfast spots in Calgary, so expect to have a 10 minute wait on Saturday, Sunday or any holiday. If you are looking for a patio spot at Nellies in Kensington, then expect to wait a little bit longer as they only have five tables, three of which seat only two. My latest Nellies meal was in Kensington. This location is somewhat small, but it seems to always have just enough capacity to be able to sit down at a table immediately, unless it's a weekend that is. An enjoyable street-side ambiance with the birds chirping away on a nice and warm spring day made me desire a patio table for my brunch.
After sitting down I ordered a cup of grapefruit juice, a coffee and Eggs Benedict as my main course, with salmon, spinach and eggs hash browns on the side which were crisped to perfection. My salmon and spinach addition was substituted for ham and I am glad I tried this combination! The salmon was very appetizing with a bit of egg yolk, hollandaise sauce and spinach to top it all off. Even the hash browns, which I usually scarf down first, had to wait until I was done the Eggs Benedict! Very tasty grapefruit juice did a great job of clearing my mouth of all the little food remnants afterwards.
Before leaving, I decided to order a tuna melt with a house salad and hash browns on the side for lunch to go. A few hours later I indulged and was impressed! Usually tuna melt's are extremely greasy and make me feel lethargic, but this was not the case! Nellies house salad with raspberry sauce and some hash browns with a bit of ketchup definitely complimented the strong tuna and cheese mix very well!
Do you live in the NW inner city? I highly recommend Nellies in Kensington for an awesome breakfast or brunch. Even their lunch menu is quite good! This restaurant is very affordable, where a breakfast or brunch for two goes for around $30 to $35 big ones.
Nellies in Kensington
1414 Kensington Road NW, Calgary, AB

Phone Number – 403.270.0173
Another fine food establishment in the Kensington area is Peppino's Italian Gourmet Food and Deli. Find some of the best Italian lunch subs in the City at Peppino's, about a two minute walk east from Nellies on Kensington Road. Thanks for checking out this restaurant review, hope to see you back soon for more great Calgary reviews and more!