Smart Way to Buy a New Condominium in Calgary
May 31, 2015
By Cody Battershill
Be Smart When Buying a New Condo in Calgary
If you're planning on making a move in the new condo market, there's a few things you can do to ensure you are 100 per cent satisfied with your purchase.
What can you do to be as successful as possible with purchasing a new condo in Calgary? Be smart about it! That means:

A - getting all the information you need to feel comfortable signing on the dotted line with a developer. That includes choosing the right one.

B - hiring an experienced condo expert who doesn't miss any details, one that has the knowledge and expertise to help you accomplish all your condo goals.

C - know that it costs you absolutely nothing to hire a condo expert to represent you and your best interests.

You will actually save time and money by being smart and following ABC because you will make more informed choices and get the best value in your new condominium both now and if and when you choose to sell in the future.
Unfortunately, this is how many people buy a new condo in Calgary...
Spend time searching online and sort through dozens of websites - some good, some bad.

Spend time trying to find the sales centers, then find parking, then hope they are open, then get info from the developers sales staff  (who are working 100% for the devel

oper).

Spend time skimming condo magazines, call a bunch of different numbers, see who calls back and get key information from multiple sources.
This is how smart new condo buyers in Calgary get the best value and advice:
Put a top-producing REMAX Real Estate Agent to work for you!

One source for all information, one dedicated professional looking out only for your best interests, one experienced and knowledgeable new and resale condominium specialist working for you!
Why Contact Me For Your New Calgary Condo Search?
#1 - It costs you nothing to hire me.

#2 - I am a Certified Condo Specialist (CCS®).

#3 - I am an instructor at the Calgary Real Estate Board.

#4 - I have extensive  new and resale condo experience.

#5 - I am a Accredited Buyers Representative (ABR®).

#6 - I know who's building What, Where & When it will be done.

#7 - I am an ex-member of the Condo Committee at the Calgary Real Estate Board (CREB®)

#8 - I can help you compare apples to apples & make the best choices.

#9 - I work only for you. I represent you & your best interests ONLY.

#10 - You have your own representation and your own advocate in your condo search.

#11 - I save you time by doing the running around, getting the information and doing the research for you!
What does all this mean for you? The best value, least hassle and smoothest new condo buying experience possible! For more great tips and guides, be sure to check out my New Calgary Condos Insiders Guide today!
Questions about New Calgary Condos?

I am looking forward to helping you accomplish your new condo goals in a professional and service-focused manner. Call me anytime at 403-370-4180 or message me below today!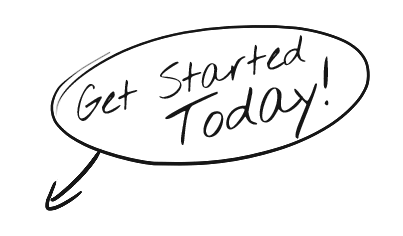 [gravityform id="10" title="false" description="false"]