Tilted Grill Calgary Restaurant Review
June 13, 2012
By Cody Battershill
Tilted Grill Calgary Restaurant Review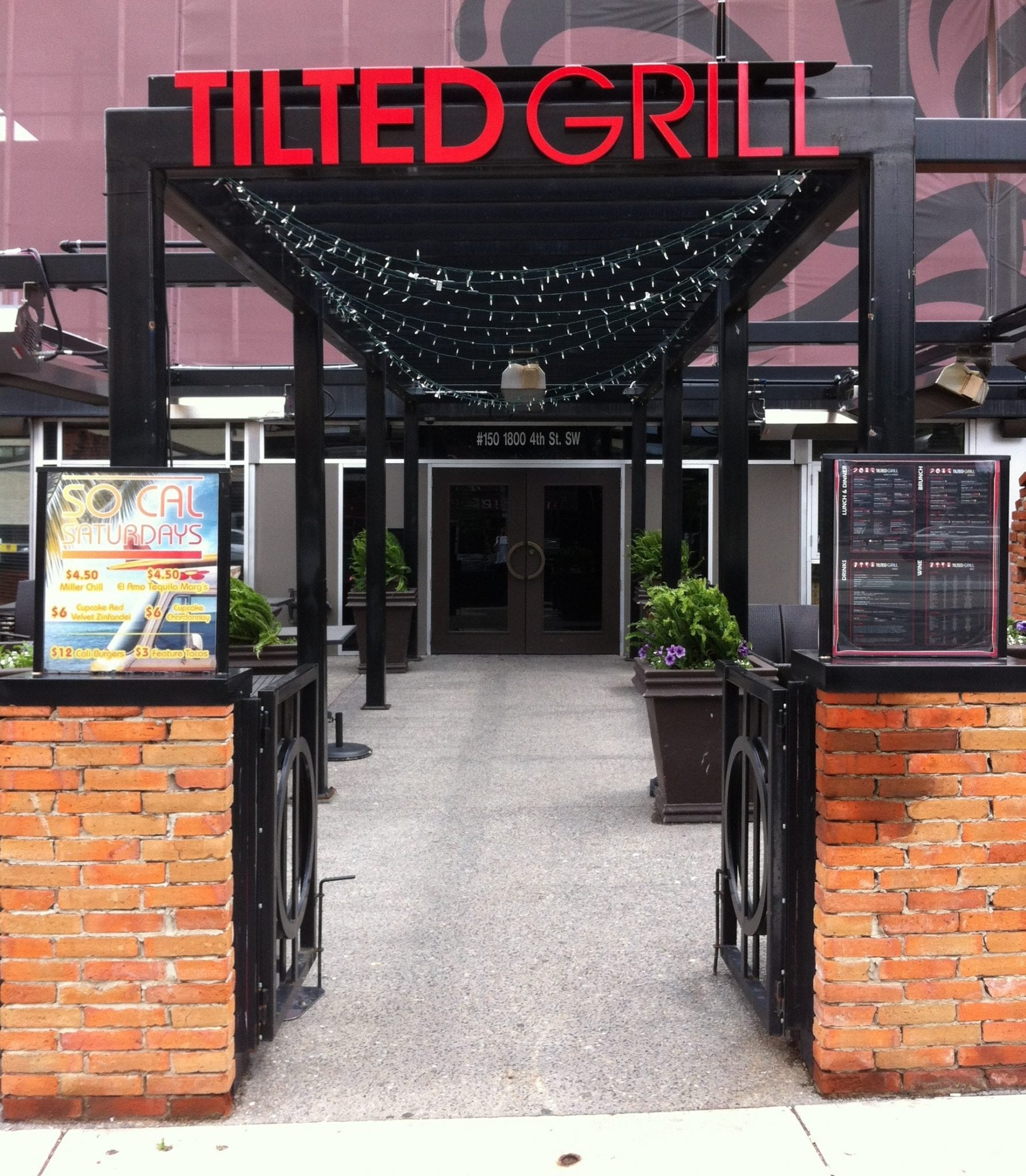 Tilted Grill is an absolute must for anyone looking for a delicious brunch spot in Calgary's inner city. I had no complaints of their spacious seating, contemporary finishings and classy atmosphere. Everything about Tilted Grill makes you want to indulge. Also, a number of flat screen HD TV's kept me entertained while I waited for my brunch. Another eye catcher was the HD black screen mirrors in the bathrooms that act as an advertisement board, but also reflect your image perfectly. How neat!
Tilted Grill has a straight-forward, front to back menu and upon a glance, averages about 15 dollars a plate. I decided on the gluten free, Fairfax High brunch plate, and I am sure happy I did! Thin sliced smoked salmon cover a majority of the plate, with a small clump of capers, diced onions and a delicate cream cheese placed in the middle. On the right were two hash brown cakes mounted by two eggs done to your liking, topped with hollandaise sauce. The light salmon slices mixed with a piece of the slightly modified eggs Benedict and smidgeon of the cream cheese put a huge smile on my face! I couldn't get enough of this dish and I highly recommend it to anyone looking for one of the best inner city brunch spots in Calgary! Look for the Fairfax High on the brunch menu.
If there was ever a perfect substitute for eggs Benedict, this is it! I am looking forward to stopping in at Tilted Grill at other times of the day to experience not only more brunch, but some of their lunch and dinner menu as well. I can see the inside bar and outdoor street patio would also be a great place for a social drink on a nice, warm summer evening with some friends.
If you are in the downtown area, then stop in at Tilted Grill for a classy eating atmosphere, exceptional service and a full stomach! For more awesome brunch in and around Calgary, check out:
Tilted Grill
1800 4th Street SW, Calgary, AB
Phone Number – 403.229.3366