Varsity is one of the Best Areas of Calgary to Live in!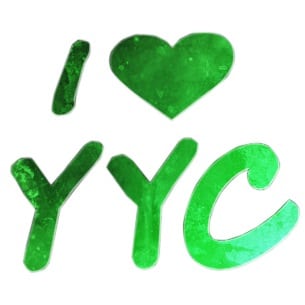 Varsity is a popular northwest community in Calgary to live in, so much in fact that it has been named as the #1 Calgary Neighbourhood by Avenue Magazine in 2012!
Built in the 60's and 70's on a plateau north of the Bow River valley, Varsity's location gives residents quick access to some amazing outdoor recreational areas such as Bowmont Park and also provides many of its ridge homes with fantastic views.
But that's not all that makes this neighbourhood one of the best areas of Calgary to live in. Varsity also has ample access to a plethora of nearby amenities including Northland Mall, Market Mall and even has its own central strip mall with names like Peking Garden, Planet Organic and Matador's Pizza & Steakhouse.
Almost all residences in Varsity are single-family homes built on wide lots. Over the years many home owners have chosen to renovate their homes to some degree, while others have completely redeveloped theirs.
Location
Varsity Amenities
One of the best things about Varsity is how much variety of amenities and services are found very close to the neighbourhood.
Not only do residents have to drive only a few minutes to reach Market Mall and Northland Mall, but they also have a very useful central shopping centre located on Shaganappi Trail with a gas station, organic grocery store, professional health building, coffee shop, restaurants, various retailers and more.
For those who might not drive, Varsity is a perfect community to live in, with several bus stops throughout the neighbourhood and various routes going every which way.
Brentwood LRT and bus station is only a 5 to 35 minute walk depending on where in Varsity, although there are bus routes that shorten this time considerably.
And let's not forget about the tons of parks and interconnecting pathways in the community. Even a walk to the Bow River is no more than a half hour and it's easy to get there by following the pathway system!
With all that has been said and more, it's no wonder Varsity is one of the best areas of Calgary to live in where many families tend to stay for the long term.
Varsity Schools
Another undeniably attractive feature of Varsity is that many of its schools are located within the community itself. They are part of the relaxing, family oriented ambiance Varsity is known for!
Public Elementary – Marion Carson – 5225 Varsity Drive NW – 403-777-6050

Public Junior High – F.E. Osborne – 5315 Varsity Drive NW – 403-777-7540

Public Senior High – Sir Winston Churchill – 5220 Northland Drive NW – 403-289-9241

French Immersion Elementary – Varsity Acres – 4255 40th Street NW – 403-777-6090

French Immersion Junior High – Branton – 2103 20th Street NW – 403-777-7440

French Immersion Senior High – William Aberhart – 3009 Morley Trail NW – 403-289-2551
Varsity Demographics
If you are thinking of moving to Varsity, it's always a good idea to know some of the community demographics. Below are some of the most relevant statistics from the latest government censuses.
Ages 24 and under – 29.1% (2011)

Ages 25 to 54 – 39% (2011)

Ages 55 and over – 31.8% (2011)

Average household income – $65,229 (2005)

Population with high school diploma or higher – 88.3% (2006)

Residents who own their property – 67.8% (2006)

Residents who rent their property – 32.1% (2006)
Looking for more of the best Calgary communities? See them at the Best Areas of Calgary to Live In!
Questions about Varsity?

If you have any questions about this community and its homes, please call me at 403-370-4180 or message me below and I will get back to you within the hour. Thanks, and hope to chat with you soon!
Search Varsity MLS Homes for Sale
Data was last updated December 5, 2020 at 05:30 AM (UTC)