Westgate Calgary Community Review and Home Listings
Westgate is an inner city community in southwest Calgary, located approximately only 5 kilometres west of the downtown core.
Established in 1956, most of Westgate has rapidly changed from old post-war bungalows to new infill developments due to the ever increasing demand for new inner city homes in Calgary.
Westgate's location only minutes from downtown, the Bow River, C-Train and amenities makes it a prime neighbourhood for many buyers looking to live an inner city lifestyle in the very desirable southwest area.
For a look at all of Calgary's southwest inner city areas, be sure to check out the Calgary South Infill Communities today!
Search Westgate Calgary Homes for Sale
No listings found.
Data was last updated August 6, 2020 at 12:05 AM (UTC)
Location
As mentioned above, Westgate's prime location makes it a very convenient neighbourhood to live in.

Residents don't have to drive far to reach the amenities they need, while direct access to Calgary Transit's C-Train and the Bow River are only a short jaunt away from any point in the community.
Westgate Calgary Schools
Public Elementary – Wildwood – 120 45th Street SW – 403-777-8430

Public Junior High – Vincent Massey – 939 45th Street SW – 403-777-7870

Public Senior High – Ernest Manning – 20 Springborough Boulevard SW – 403-249-3131

French Immersion Elementary (k-4) – Westgate – 150 Westminster Drive SW – 403-777-8420

French Immersion Junior High (5-9) – Bishop Pinkham – 3304 63rd Avenue SW – 403-777-7840

French Immersion Senior High – Western Canada – 641 17th Avenue SW – 403-228-5363
Westgate Amenities
Residents living in Westgate Calgary are in no shortage of nearby amenities and services. Found only minutes from the neighbourhood are…
Westbrook Mall – With over 70 businesses and services, you can find pretty much anything you need only a few minutes' walk from home in Westgate. Find…
Professional health services

And more at Westbrook Mall!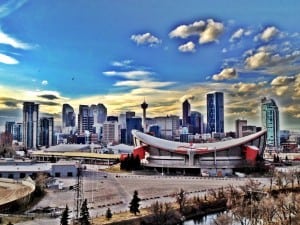 Calgary Beltline – when it comes to restaurants and entertainment, there's no other place in Calgary that can compete with the beltline communities.
Connaught and Victoria Park are two of the most vibrant neighbourhoods in town and are home to some of the Best in Calgary!
Downtown – Living in an inner city home in Calgary means that our city centre, one of the greatest amenity resources in Calgary, is only minutes away….
And so much more only a few minutes from home in Westgate!
Westgate Demographics
Looking for a Westgate Calgary inner city home? Here are some community statistics collected by the governments' latest survey.
Ages 24 and below – 28.2% (2011)

Ages 25 to 54 – 44.8% (2011)

Ages 55 and up – 27% (2011)

Average household income – $59,218 (2005)

Percentage of population with a High School Diploma or higher – 82.5% (2006)

Ratio of residents who own their property – 78.9% (2006)

Ratio of residents who rent their property – 21.1% (2006)
Westgate Calgary Community Boundaries
Southern – 17th Avenue SW
Thinking of buying an inner city home in Calgary? Be sure to check out our complete Calgary Inner City Buyers Guide – you don't want to miss it!
Questions about Inner City Homes?

…from an experienced inner city realtor today! Reach me direct at 403-370-4180 or message me using the form below. I am looking forward to helping you accomplish your real estate goals!