Why Buy a Condo in East Village Calgary?
February 21, 2014
By Cody Battershill
Why Should You Consider Buying a Condo in East Village Calgary?
Nobody can deny the hype when it comes to East Village (also known as EV), downtown Calgary's newly redeveloped neighbourhood which is slowly, but surely coming to life.
After all, who wouldn't enjoy all that East Village has to offer? A downtown riverside location, revitalized infrastructure, new condominiums, attractive amenities and incredible walk ability are just the start and there's much more to come.
So, here are some of the top reasons why you should definitely consider buying a condominium in East Village.
For more, be sure to check out these 3 Reasons to Buy a Condo in East Village Calgary today.
Quality New Condos
The most exciting feature of EV could very well be the new condos by developing partners FRAM+Slokker and Embassy Bosa. These developments will provide people with the opportunity to live in the heart of downtown Calgary and experience an urban lifestyle to its fullest.
Current projects include:
When all is said and done, the new condos listed above as well as a few more unannounced projects by developing partners will increase East Village's current population of 1,500 to approximately 12,000.
They will be the pillars of vibrancy that the area will surely be known for when EV is completed sometime around the year 2023.
Revitalized St. Patrick's Island
We are all pleased to hear about the new changes happening to St. Patrick's Island. The potential of this outdoor recreational gem has only fully been discovered and is well on its way to becoming much like our beloved Prince's Island Park across from Eau Claire.
A newly designed bridge will connect the Bow River pathways on Memorial (north) and RiverWalk (south) to the island where visitors will be able to enjoy a full list of new amenities including an outdoor amphitheatre, picnic groves, river raft launch area and paved pathways to name a few.
And the best part is that only a short walk away is the Calgary Zoo. These added amenities and connectivity will make St. Patrick's Island a recreational hub not only for East Village residents, but for locals and tourists as well.
Ultimate Master Plan
Another awesome characteristic of East Village is that its developer, Calgary Municipal Land Corporation (CMLC), has carefully articulated every last detail in the master plan to create unique streetscapes unseen ever before in Calgary.
The Riff is one of these features; it is an unusually shaped pedestrian way that departs from your typical streetscape where you will find a full line up of public art and will most likely be a gathering place for festivals and other cultural activities. Verve is one new condo development being built directly on The Riff.
Also, EV's future amenities have been strategically placed to maximize convenience for residents, such as the new urban grocery store proposed on the west side of the community that will allow people to grab fresh ingredients for meals in a matter of minutes.
And there's more… we will just have to wait and see when all developments are announced to completely realize just how grand and all-inclusive EV's master plan really is! See more at East Village Calgary today.
I Love East Village
Who would have thought that the downtown community neglected by its city and residents for decades would eventually be the talk of the town?
I never would have guessed it, but now, with its impressive line-up of new developments and infrastructural improvements, it is hard to deny that East Village is, and will be one of the most sought after neighbourhoods in all of Calgary.
Questions About East Village Condos?

...from an experienced Calgary Condo Expert today. Call me anytime at 403-370-4180 or message me below, I am looking forward to helping you get the best deal for a new condo in East Village!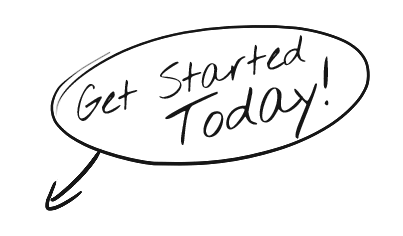 [gravityform id="35" name="Here to Help" title="false" description="false"]