Wildwood Calgary Community and Home Listings
October 20, 2013
By Cody Battershill
Wildwood Calgary Community and Home Listings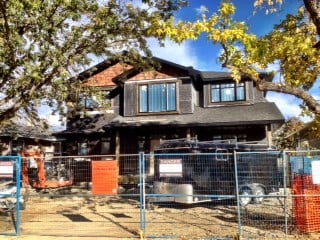 Wildwood is an inner city community in southwest Calgary found approximately 5 kilometres west of the downtown area.
Most of its homes are post-war bungalows with some newer construction in between; however, many of these older properties have either been renovated or undergone complete redevelopment since they were built in the 1950's.
Wildwood's area has long been a preferred place to live because of its panoramic views of the Bow River Valley and Rocky Mountains. The area was settled long ago in the 1880's and today remains a very desirable area to live not only because of its views, but because of the amenities and services found in very close proximity to the neighbourhood.
If you are thinking of purchasing a home in Wildwood Calgary, you'll also want to check out Spruce Cliff and Westgate, two other inner city communities in the southwest with similar traits and buyer options.
Location
[mappress mapid="92"]
As mentioned above, Wildwoods location offers great convenience as it is only minutes from downtown and several other amenity areas.
Also, from its plateau location are steps leading down towards the Bow River; the entire network of river parks and pathways are but a short walk away for residents of Wildwood.
Designated Schools
Public Elementary – Wildwood – 120 45th Street SW – 403-777-8430

Public Junior High – Vincent Massey – 939 45th Street SW – 403-777-7870

Public Senior High – Ernest Manning – 20 Springborough Boulevard SW – 403-249-3131

French Immersion Elementary (k-4) – Westgate – 150 Westminster Drive SW – 403-777-8420

French Immersion Junior High (5-9) – Bishop Pinkham – 3304 63rd Avenue SW – 403-777-7840

French Immersion Senior High – Western Canada – 641 17th Avenue SW – 403-228-5363
Amenities
Westbrook Mall – Find a little bit of everything at Westbrook Mall with over 70 businesses and services including…
Professional health services
…all just minutes from home in Wildwood.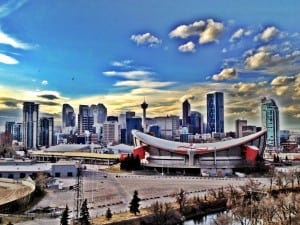 Calgary Beltline and 17th Avenue SW– Find some of the best in Calgary when it comes to restaurants, entertainment, shopping and nightlife in the beltline communities and on 17th. Both are two of the most vibrant parts of town and are only minutes away from Wildwood!
Downtown Calgary – inner city living means having quick and easy access to the downtown core, where you'll find…
Wildwood Demographics
Thinking of buying a home in the inner city community of Wildwood? Here are some relevant statistics collected from the latest government surveys…
Ages 24 and below – 22.8% (2011)

Ages 25 to 54 – 44.6% (2011)

Ages 55 and up – 26.7% (2011)

Average household income – $94,337 (2005)

Percentage of population with a High School Diploma or higher – 88.0% (2006)

Ratio of residents who own their property – 90.8% (2006)

Ratio of residents who rent their property – 8.7% (2006)
Wildwood Calgary Community Boundaries
Northern – Bow River escarpment

Eastern – 37th and 38th Street SW

Southern – Bow Trail SW

Western – Edworthy Park, Sarcee Trail
Are you looking for that perfect inner city home? Check out our complete Calgary Inner City Buyers Guide for several detailed tips on buying inner city infills!
Questions about Wildwood Calgary?

...from an inner city expert today! If I can help you accomplish your real estate goals in an expert, service focused manner send me a text, fill out this quick message form below or call anytime at 403-370-4180.
Search Wildwood Calgary Homes for Sale
[mrp account_id=21736 listing_def=search-597314 context=recip init_attr=ipp~10,sort~date_desc,lvs~gallery perm_attr=_theme~default]