The Kenten Luxury Condos Coming Soon to Kensington
May 16, 2023
By Cody Battershill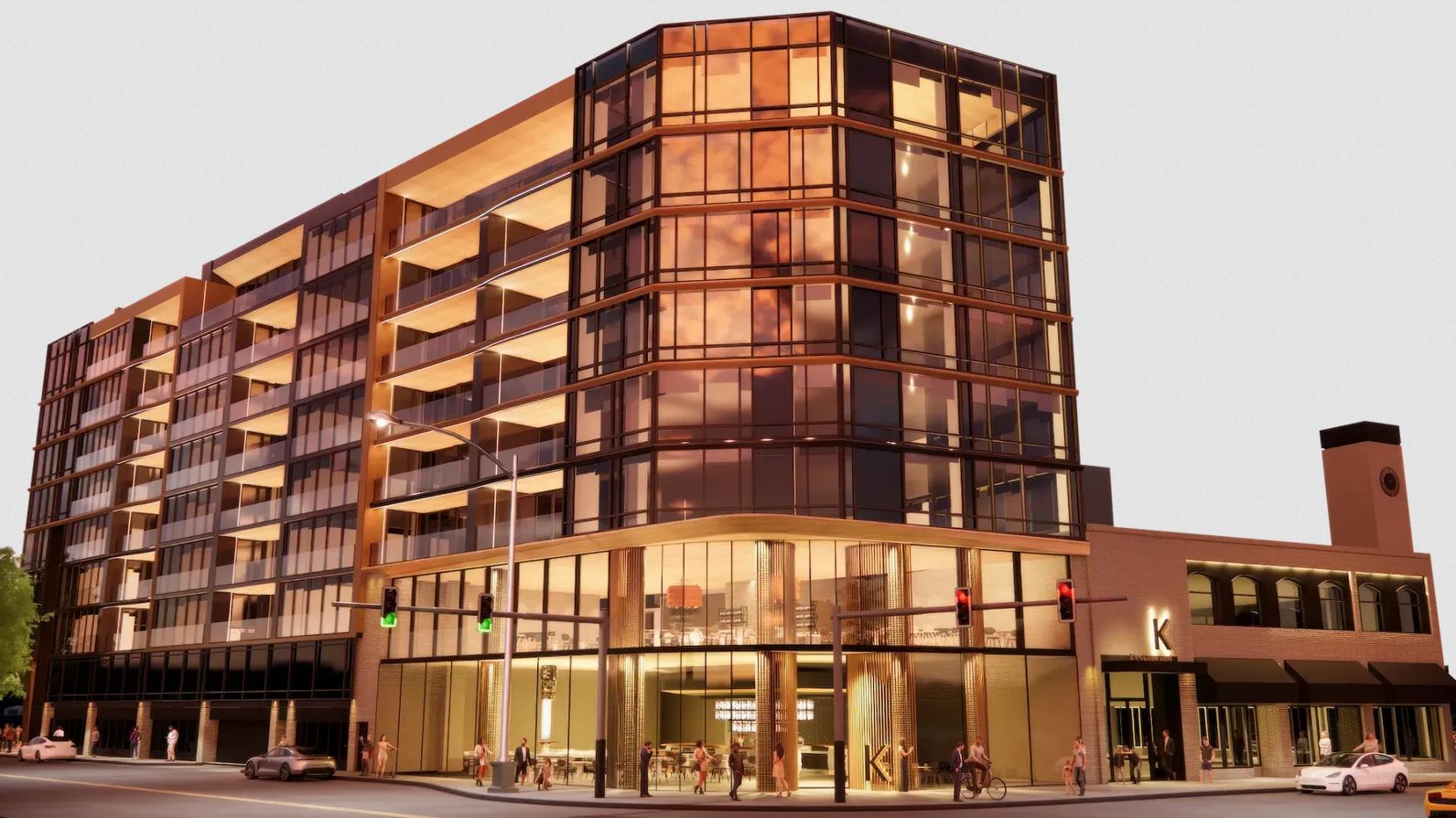 If you have been to the Kensington District in Calgary, you'll probably remember Julio's Barrio (now shut down) on the corner of 10th Street and Memorial Drive NW. This building – clad in 1990s pink stucco – is the site of the future Kenten luxury condominium, an exciting up-and-coming project in Kensington.
Developed by the Sable Group of Companies, The Kenten is set to deliver a standard of luxury living not seen before in the area. The building will be set in a prime location, with residents having easy access to award-winning restaurants, coffee houses, boutique shops, outdoor parks, and walking paths along the Bow River.
The Kenten condos are to be designed with high-quality finishes, breathtaking views, and luxurious amenities to provide residents with a sophisticated and comfortable lifestyle in one of Calgary's top-rated communities.
With prices starting at $1 million, The Kenten offers an exclusive opportunity for those seeking to live in one of the city's most vibrant and eclectic neighbourhoods just minutes on foot from the downtown core. Also see:
The Kenten Condos: 5 Facts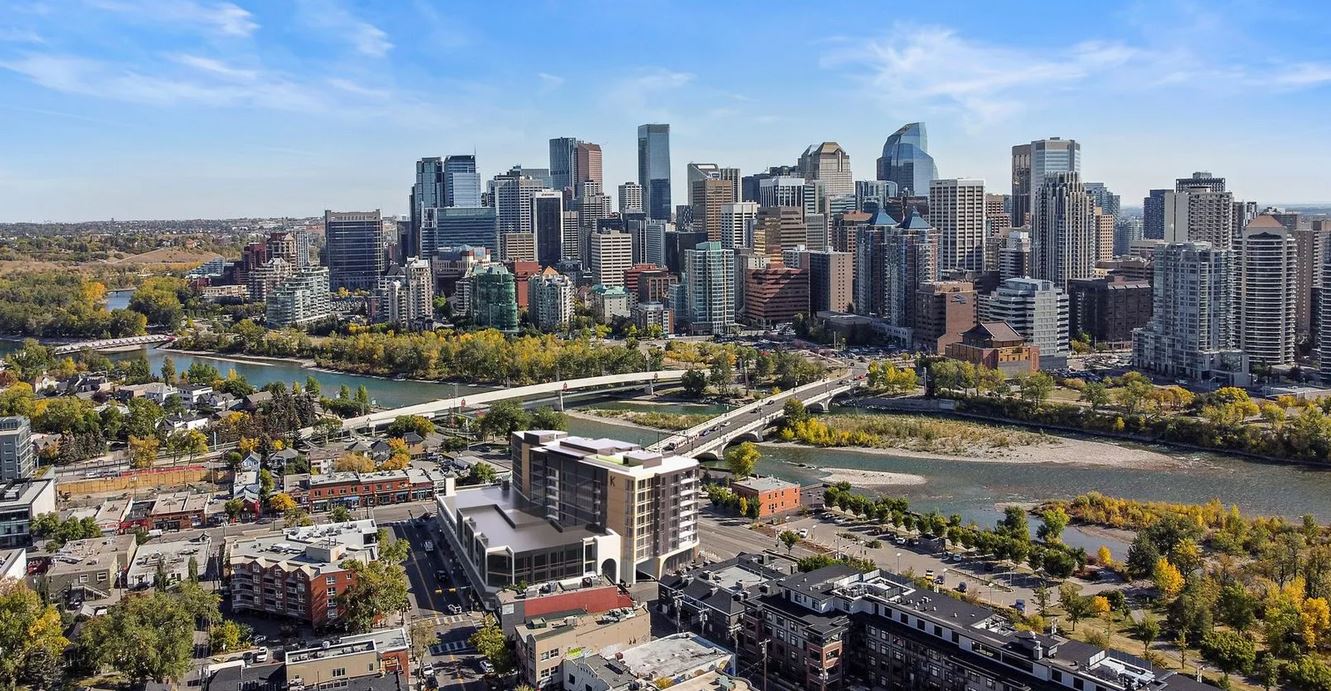 #1 - Prime Location: The Kenten condos will be located at the waterfront at 10th and Memorial, in the heart of the vibrant Kensington neighbourhood, very close to the Bow River, riverfront parks, walking trails, and biking paths.
#2 - Limited Availability: The Kenten will feature only 50 distinct residences, making it an exclusive and limited opportunity for potential buyers.
#3 - Premium Living: Inspired by exceptional buildings from around the world, The Kenten residences will feature high-quality finishes, expansive floor plans designed for entertaining, and breathtaking views of the Bow River.
#4 - Personalization: Residents will have the opportunity to personalize their spaces through the design process, ensuring that each residence is tailored to individual preferences.
#5 - Developed by Sable Group of Companies: The Kenten is a project by the Sable Group of Companies, who have been developing residential and commercial properties since 1999, with a focus on rejuvenating communities. 
The Kenten Interiors & Exteriors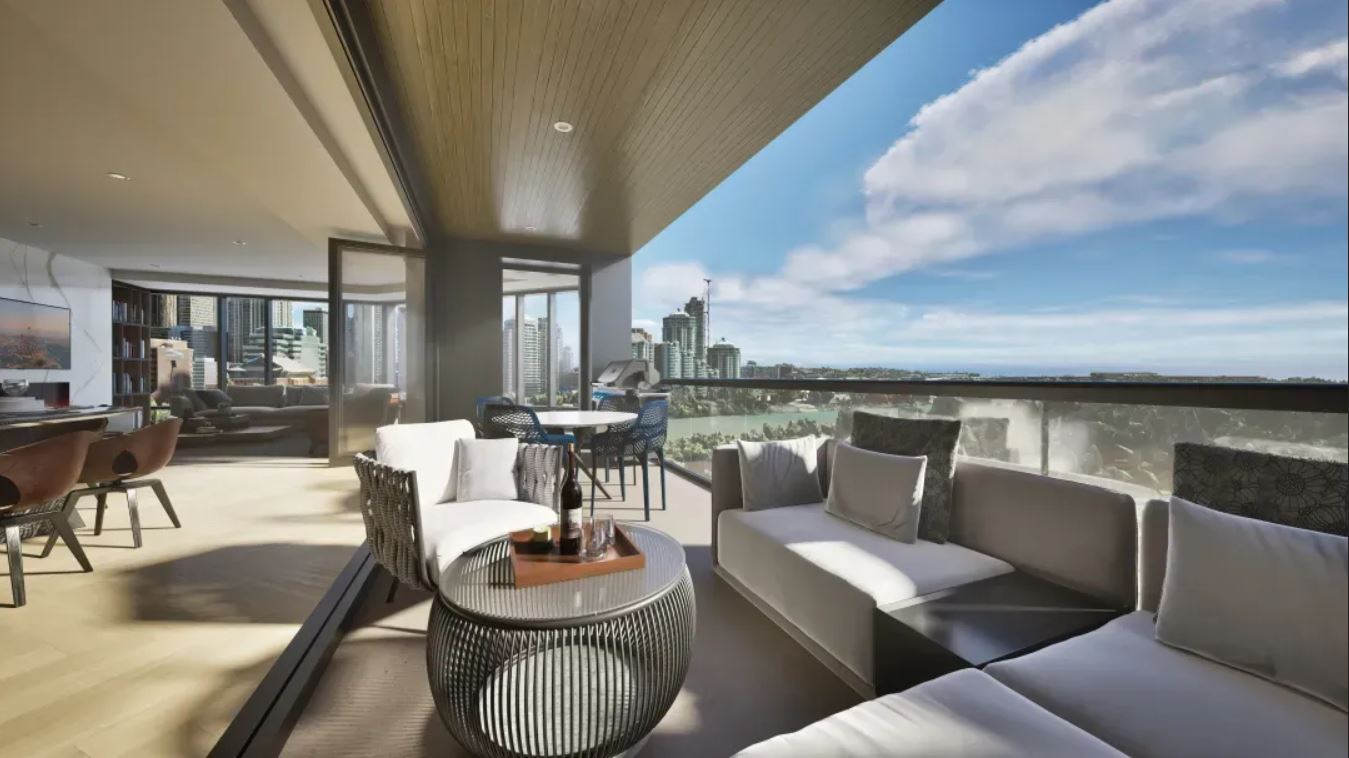 The interiors of The Kenten condos will likely be designed with spacious layouts, attention to detail, and a seamless blend of style and functionality. Residents can expect state-of-the-art appliances, premium materials, and personalized design elements that cater to individual preferences.
As for the exteriors, The Kenten condos will be built with high-quality materials, ensuring durability and a timeless design that complements the vibrant Kensington neighbourhood. The building's architecture will likely incorporate elements of modern design, while also respecting the surrounding environment and maintaining a sense of harmony with the community.
The Kenten Amenities
The Kensington District in Calgary is a vibrant and diverse neighbourhood with many amenities for visitors and residents alike. With its unique blend of shopping, dining, and entertainment options, Kensington has something for everyone.
Shopping: Kensington boasts an array of unique boutiques, specialty shops and retailers, providing a unique shopping experience.
Dining: The district is home to numerous restaurants, cafes, and pubs, offering a diverse selection of cuisines and dining experiences.
Entertainment: Kensington offers various entertainment options, including live music venues, cinemas, theatres and nightlife.
Outdoor Activities: With its proximity to the Bow River and several parks, Kensington is an ideal location for outdoor enthusiasts to enjoy recreational activities such as biking, walking, and picnicking.
Community Events: Throughout the year, Kensington hosts various family-friendly events and festivals, promoting a strong sense of community.
Some of the amenities you'll find close to home when living at The Kenten include (but are not limited to):
Peppinos
Kensington Wine Market
Peacock Boutique
The Plaza Theatre
Vendome Café
Oolong Tea House
The Brasserie Kensington
Hayden Block Smoke & Whiskey
Higher Ground Café
The Container Bar
Fresh Laundry Co.
Kensington Art Supply
Crave Cookies & Cupcakes
The Naked Leaf
Kensington Fitness
Oak Tree Lounge
Pulcinella Pizzeria
Red's Diner
Urban Fare
Vero Bistro Moderne
The Developer
Sable, the developer behind The Kenten luxury condos in Calgary, is an experienced and versatile real estate company with extensive knowledge in various sectors, including residential, rental, retail, recreational, commercial, and industrial properties.
Since 1999, Sable has been focused on residential and commercial developments that seek to rejuvenate communities, with 16 major projects now under its belt.
Sable is the current owner of the existing pink stuccoed Kensington Gate rental apartments, which will be demolished to make way for the new and exciting Kenten project.
Kensington Condo Specialists in Calgary

Are you interested in The Kenten Calgary condos for sale? As top-producing agents with RE/MAX House of Real Estate, we have helped our clients buy and sell condominiums since 2004 and would love the opportunity to help you accomplish your real estate goals!
Contact Cody & Jordan anytime at 403-519-0495 if you have questions or would like us to set up a showing for you! Get a 100% Free, No-Obligation Property Valuation for your current condominium today!
We are looking forward to helping you accomplish your real estate goals!
Return to Calgary Condos for Sale