First Street Village – Colours Condos
May 3, 2012
By Cody Battershill
Colours Condos Year to Date Statistics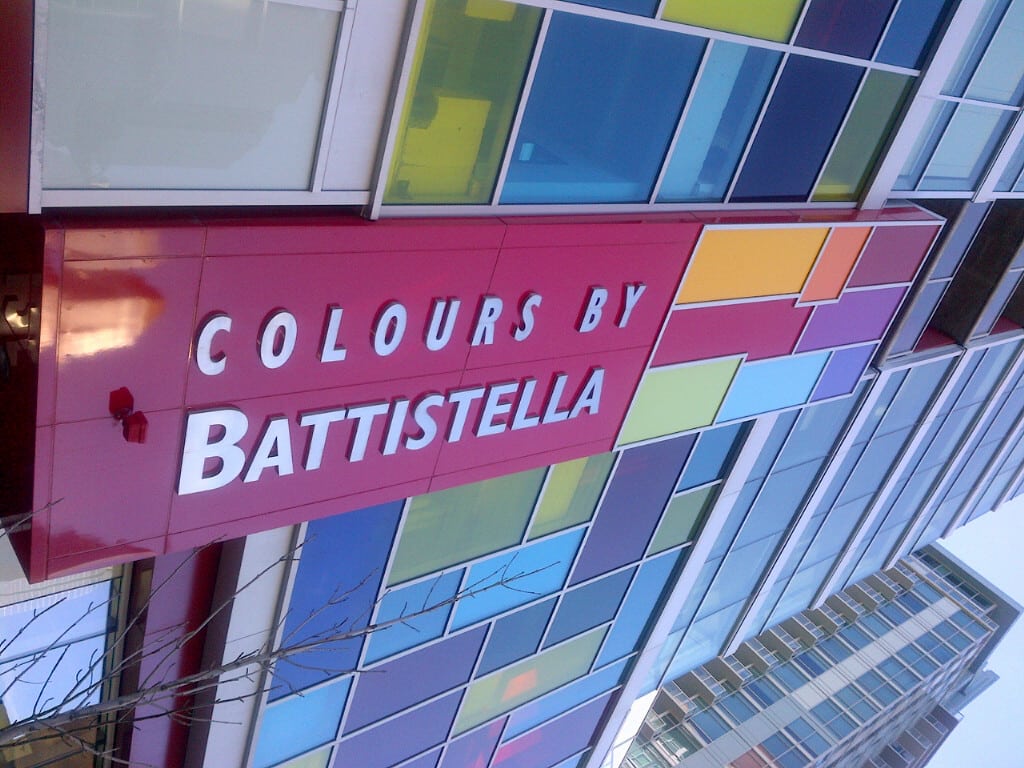 Colours Condos are part of Calgary's First Street Village that was completed not too long ago in 2009. Colours have a firm presence in Calgary's beltline community of Victoria Park with its sleek design and colorful glass walls that shine beautifully in the sun. By far Colours is the most easily distinguished amidst the rest of Calgary's First Street Village condo developments.
Colours is 23 floors tall with a total of 209 suites. There are three commercial floors located at the bottom of the development as well as an above ground indoor parking garage located within the coloured glass panel art work. Living units have clean cut finishing's with granite countertops, high ceilings and polished concrete floors. One awesome feature of condos on higher floors are the immaculate panoramic views in every direction.
Colours Condos Statistics as of April 29th, 2012
Currently there is 2 active listings
9 units have been sold since the beginning of the year
Highest sale price was $418,000
Average sale price is $356,500
Lowest sale price was $336,000
The average sale price per square foot is $481.75
The average time units spend on the market is 19 days
Colours Condos have become a desirable location for many young professionals looking to live and play in downtown Calgary. Living in First Street Village gives residents quick and easy access to some of Calgary's best nightlife, dining, shopping, recreation and more. Walk to the Talisman Rec Centre, take the dog out for a run on the river pathways, walk downtown to work; the possibilities are endless at Colours!

Questions about Colours Condos on First Street?
As a First Street Village Condo Realtor, I know everything about Colours Condos and its counterparts in the area. If you have any questions or concerns about condos in Calgary's First Street Village, or any other interests, get only the best advice you deserve. I am looking forward to helping you with whatever you need. Call me today at 403.370.4180!
[gravityform id=13 name=Lookingfor more information on Colours?]