5 Reasons to Buy at Waterfront Condos in Calgary
April 21, 2019
By Cody Battershill
Waterfront Condos Have Much to Offer Buyers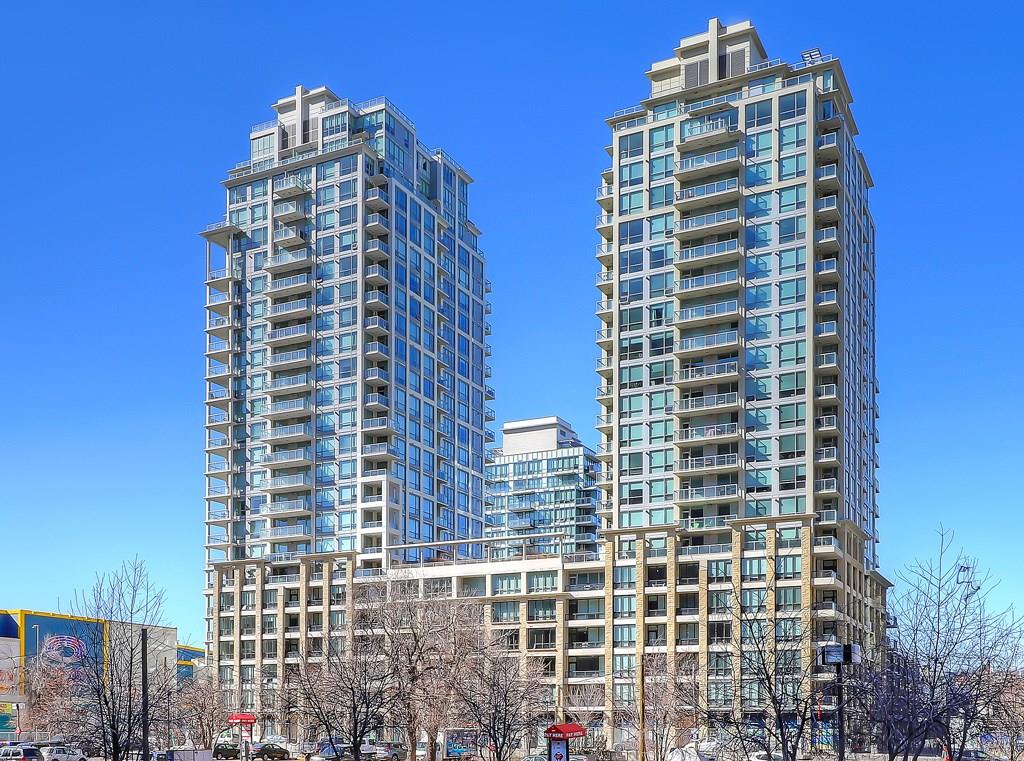 Waterfront by Anthem Properties might just be the most popular condo complex in the downtown community of Eau Claire. With several different low, mid and high-rise towers built over the past decade, the amount of options given to potential buyers is incredible.
But the sheer number of listings at Waterfront isn't the only good thing about this multi-phase condo complex. Here's five reasons why being a resident may just be right up your alley.
#1 – Riverside Location
[map src="" width="100%" height="350px"]
Located on Riverfront Avenue SW, Waterfront condos are found on what may just be one of the best riverside properties in the downtown core.

Apart from many units having spectacular river views, the sound of rushing water can be heard from almost every unit, creating a natural and soothing ambiance inside your potential future condo at Waterfront.

Then, there's the convenience offered by the location. Who wouldn't want immediate access to Prince's Island Park – Calgary's best downtown park – and paved pathways a.k.a. RiverWalk, of which leads east towards Chinatown and East Village and west towards the Kensington District and Downtown West End?

Let's not forget about the countless amenities that you'll find within a few block radius.
Here's what you'll find close to home at Waterfront:
Minas Brazilian Steakhouse
Calgary Chinese Cultural Centre
Eau Claire Market
Garage Sports Bar
Good Earth Coffee House
Cineplex Odeon Eau Claire Market
GoodLife Fitness
Sumo Lounge
Running Room
Kids & Company
Starbucks
Fion MacCool's
Joey Eau Claire
Eau Claire YMCA
Riverfront Café

These are just the tip of the iceberg when it comes to nearby amenities! Chinatown, East Village, Inglewood, Kensington, the Beltline and downtown business core are all well within walking distance and have many more shops, restaurants and services for you to check out!
#2 – Eau Claire Market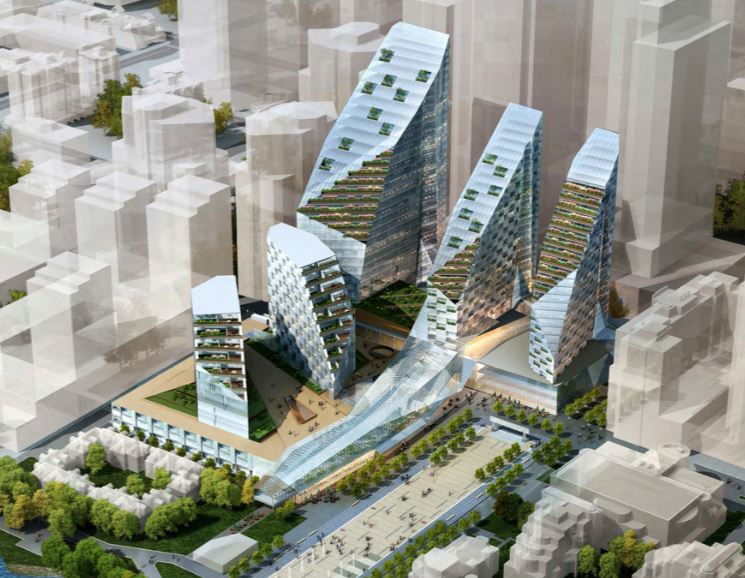 Speaking of amenities, a complete redevelopment of Eau Claire Market is planned and should be going forward sometime soon! NOTE: If you live in Calgary, you probably already know that Eau Claire Market's retail spaces don't live up to its location by any means.

Thankfully, a new 2.1 million square feet redevelopment will change all that with a new hotel, residential, office and retail spaces, not to mention a complete revitalization of this cultural / festival hub in the city centre which is currently anchored by RiverWalk and Prince's Island Park.

When its completed, the new Eau Claire Market will have about 80 per cent of its edges active with retail and service spaces at ground level, meaning you'll have access to even more amenities just steps away from home at Waterfront condos.
Eau Claire Market is also host to some exciting festivals:
Taste of Calgary
Calgary Night Market
Pet-A-Palooza Calgary
Calgary Turkish Festival

That leads us to our next reason why you should consider buying a condo at Waterfront.
#3 – Prince's Island Park
Live downtown and need park space? No problem… Prince's Island Park has got all your bases covered. It's not just one of the best parks in downtown, but also in the entire city!

All the Waterfront buildings are literally just a few steps from the park's bridge access which spans over top a lagoon used for public ice skating in the winter. Apart from short-trail snowshoeing, that's basically about it for winter activities in the park, save some festivals and events here and there that celebrate special occasions such as Christmas and New Years.

In the summer, Prince's Island Park turns into a hotbed of activity for festivals and events like the Folk Music Festival and Expo Latino Festival. It's also used by many for your typical leisure and recreation activities:

dog walks
running
biking
rollerblading
frisbee
playground
sun tanning
river rafting

…and everything in between. The island's scenery is also quite diverse with wetlands on the east side and well-kept grass / pathways in the centre and west. Not-so-boring dog walk, anyone?
#4 – Wide Selection of Units to Choose From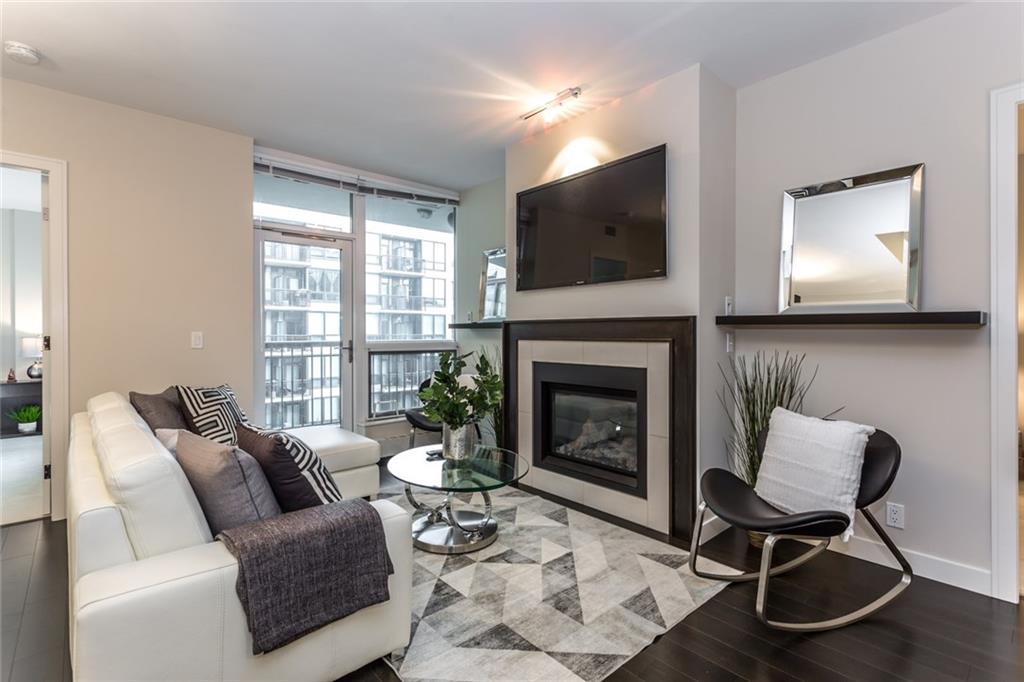 When you have over 1,000 units across several buildings at a condo complex, there's bound to be a variety of listings on the market at any given time. That rings true with Waterfront, with smaller, more affordable units at around 500 square feet all the way up to 1000 square foot two bedroom apartments listed as of today.

Tower I and II, while being the first units to be built, still have excellent open-concept floor plans and contemporary interior design that would make you second guess if these units were just constructed in the past few years - and not a decade ago (second picture).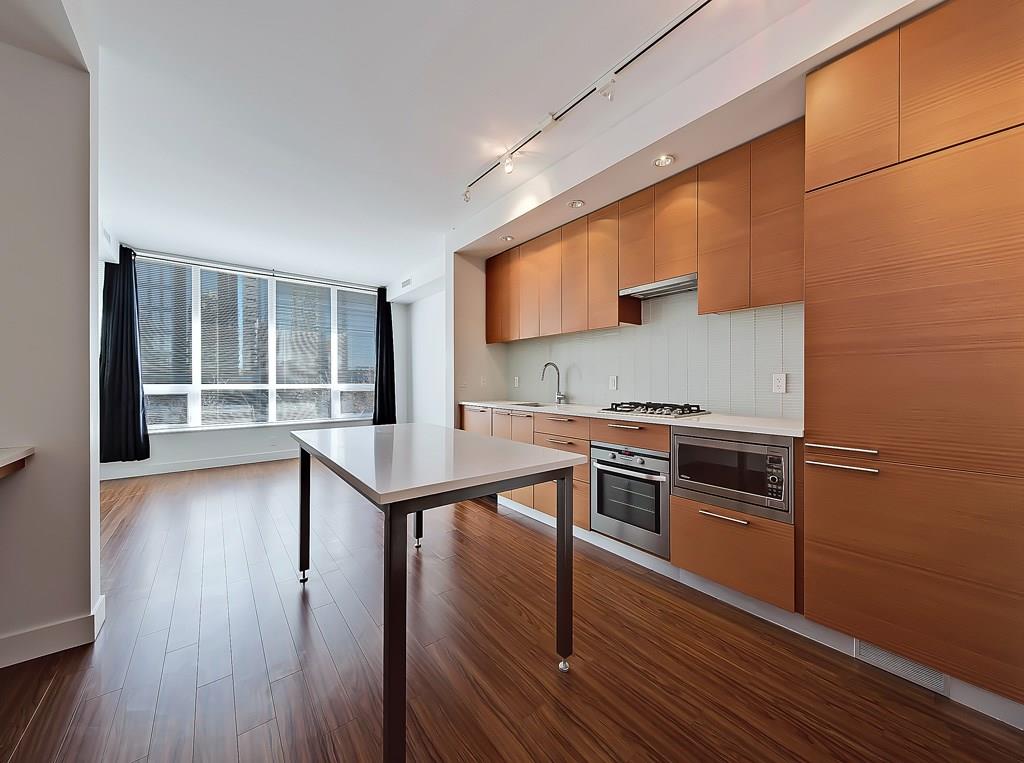 Outlook and Parkside, the two newest additions to Waterfront, make use of more soft colour tones but stay true to the open-concept, functional floor plans the development is known for (first picture). Parkside buildings in particular have sloping architecture that give spectacular views for units on the north wall.

In short, the options really are endless at this development. The wide array of choices you have and general desirability of the complex should both be considerations for you as a potential resale condo buyer at Waterfront in Eau Claire.
#5 – Reputable Developer
Anthem Properties is a Vancouver-based real estate development company founded way back in 1991. Over the years, as you could guess, it has developed quite the portfolio of residential and commercial projects in Calgary and the Vancouver Metropolitan area.

Today, Waterfront condos in Calgary have become well known for quality craftsmanship, high-end finishings, second-to-none in-building amenities and intuitively-designed open-concept floor plans. We've helped many people buy and sell at Waterfront condos throughout the years and they've all had positive things to say about their units and living experience.

With the completion of Parkside at Waterfront – bringing the tally at the complex to more than 1,000 homes – Anthem Properties continues to focus on multi-family projects in Calgary with Memorial Drive Condos and 1724 Westmount Boulevard Townhomes. Both are found in the communities of Hillhurst and Sunnyside, also where the Kensington District and its 100+ businesses are found.

In short, Anthem Properties has the experience and reputation that a condo developer needs. At the end of the day, when you buy a condo you're also buying a share of the condominium corporation. Can you trust your developer of choice? With Anthem, thousands of downtown condo residents living in their buildings seem to think so.
Questions about Waterfront Condos in Calgary?

As a highly experienced condo expert and REALTOR®, I guarantee to provide the best service and advice while guiding you step-by-step throughout your next condo transaction in Calgary.
Call me anytime at 403-370-4180 or message me below for a quick, if not immediate response. I am looking forward to helping you accomplish your real estate goals!

[gravityform id="35" title="false" description="false"]