GlobalFest 2018: By the Numbers
July 30, 2018
By Cody Battershill
GlobalFest 2018: By the Numbers
Ever since 2003, GlobalFest has been lighting up the night sky in Calgary with its explosive fireworks shows that bedazzle and delight people of all ages.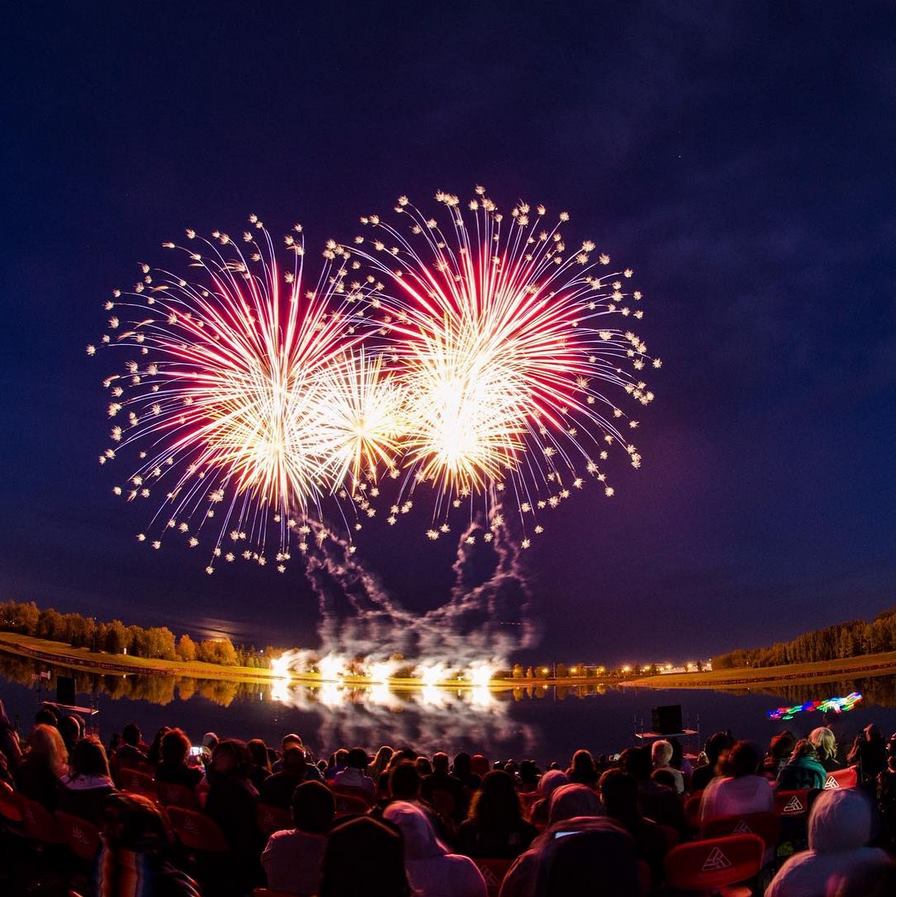 Creating an event of epic proportions like GlobalFest, however, is no small task. Here's GlobalFest by the numbers – see for yourself how much work is put into this highly visited event in YYC!
GlobalFest's Quick Digits
Fireworks can reach up to 1,700 feet before exploding

The biggest fireworks explode with a diameter of 1,500 feet

A minimum of 1,000 feet between the fireworks and viewers is mandatory for safety

A total of 4 countries will be competing for the fireworks championship in 2018: China, Philippines, Spain, Ukraine

In 2017, approximately 800,000 people made their way to Elliston Park to watch the GlobalFest fireworks

In 2008, new rules at GlobalFest made it mandatory for the competing country to have 25 percent of its soundtrack originating from home

There are 7 different categories of rules and regulations to be considered for fireworks to be allowed in the city: parking, fire safety and air traffic restrictions to name a few

A total of 12 people – 10 from GlobalFest and 2 from the competing country – spend 3 days to set up each show which lasts just over 20 minutes

Anywhere from 8 to 640 single shots can be combined into a single "display cake" (A display cake is defined as a series of fireworks cylinders in boxes connected by fuses)

At GlobalFest, teams light up anywhere between 120 to 200 cakes during a single show

A total of 2,570 mortars are available for competitors to use in their show for shell fireworks

On average, about 800 single firework shots are set off during a single GlobalFest display
GlobalFest 2018
When - August 16th to the 25th, 2018

Where - Elliston Park - 1827 68 St SE, Calgary, AB

Cost – Starting at $15.00
I Love Calgary
Looking for more of the best local activities, events, and everything else to do with YYC? If so, we invite you to join us at Calgaryism on Twitter, Facebook and Instagram to stay updated via your live social media feeds today. We are looking forward to seeing you there!