REMAX Calgary Homes for Sale – Calgary REMAX Realtor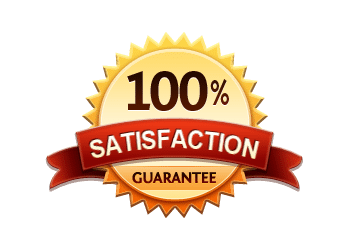 Calgary is home to a very active real estate market. If you are browsing Calgary homes for sale and are thinking of buying, it's crucial to get in touch with an experienced realtor who has unique knowledge of the residential market and of the variables involved to help you get the best value.
It is also important to ensure your best interests are protected and you are getting all the information you need to make an informed decision. Finding the right REMAX Calgary real estate agent who keeps up to date with every occurrence in the real estate market is another key to your success. A realtor who ensures you have the newest, most relevant information available, someone who knows the ins and outs and can be your ultimate guide to buying a home in Calgary.
REMAX Calgary Realtor – Experience, Expertise, Service
Hi, my name is Cody Battershill. I am a born and raised REMAX Calgary Realtor. I have drawn on my passion and knowledge of Calgary and the local real estate market to create this showcase of Calgary real estate and the best the city has to offer to help you in find the best home to meet your goals!
I am committed to providing you with the most up to date market statistics and relevant information for everything to do with Calgary real estate. Be informed and make the best decisions when buying a home in Calgary. This is my commitment to you.
Calgary Real Estate – Understanding Market Trends
When buying a home in Calgary it's crucial to understand the current market trends and how they could affect you. I am constantly examining every variable in the market to provide you with accurate and detailed information through my Best Calgary Homes Real Estate Blog. I provide updates on…
Calgary Homes for Sale
…so you can make the best, most informed decision in your next real estate endeavor.
Calgary Home Buyers
5 Step Home Buyers Guide
Purchasing a home is a huge commitment, to say the least! To help you get started in the right direction I have written a home buyers guide outlining the best steps to take when buying Calgary real estate.
First Time Home Buyers Guide
First time home buyers, our 5 steps above will help point you in the right direction, but for a more detailed account of what you should do visit our first time home buyers guide.
Moving to Calgary Guide
Living in Calgary is an amazing experience and thousands of people are moving here every year. Before your move you can check out my complete guide for moving to Calgary… a full account of everything you need to know about the city!
Calgary Home Buyers Tips
You can never have too much information when buying a Calgary home. From home inspections to making an offer, I will assist you in each and every step along the way, making sure you are fully informed and understand the process. Read some of my buyers tips at our Calgary Home Buyers Tips
Calgary Home Sellers
Free Home Market Evaluation
If you already have a home and are looking to maximize your value before you move into something else I am here to provide you with an up to date market evaluation for your home and help you get the best price possible. Allow me to put your best interests first while I market your home to its fullest potential. You always deal with me directly.
Home Selling Checklist
Are you ready to sell your Calgary home? Make sure you cover all the bases and use our ready to sell checklist! It's easy to follow and will steer you in the right direction when looking to sell.
Calgary Home Sellers Tips
Selling your Calgary home is a huge task! For detailed articles on many aspects of the home selling process, be sure to check out our Calgary home sellers tips! Learn how to increase your homes curb appeal, prepare your home for winter, and increase your home's value amongst many other things!
Ready to Buy or Sell Calgary Real Estate?

Let's get started! I am available to you anytime to answer any questions you have, so please don't hesitate to call me! Reach me directly at 403-370-4180 or message me below.
As your Calgary REMAX realtor, I am looking forward to helping you accomplish your real estate goals in a service focused client first result driven manner!
Meet Cody