1 Pot (Hot Pot) Calgary Restaurant Review
For those of you who love trying new things, 1 Pot in Chinatown (directly north of Dragon City Mall) should be one restaurant on the top of your "visit" list.
But hey, you may be a seasoned hot pot vet like I am and just love the type of customized dining experience it brings. Either way, you're in for a treat at 1 Pot!

*10 rated as the best
Location
Atmosphere & Service
One thing I liked about 1 Pot's atmosphere is that tables aren't too crammed together and the sauce stand is set in the middle of the restaurant near the front which leaves lots of space to walk around and maneuver to the washroom if needed.

Also, our server was really helpful in describing some of the menu items to us and also explained what was included in the "all you can eat" cost of $26.95 and what would cost us extra. On top of that, our drinks were always full and our orders came out reasonably quick. I was impressed!
Our Food
All you can eat – $26.95 per person – from beef and pork to mushrooms and eggs, if you can think of a vegetable or type of meat, 1 Pot's all you can eat menu most likely has it. I highly recommend trying a few or all of these items:

Mushrooms, zucchini and tofu

Chinese spinach and baby bok choy
Dip Away…
As mentioned above, in the middle of 1 Pot you'll find the sauce stand where you can make your own personal concoction for dipping your hot pot items in. Some include:

… as well as other nice touches like grounded ginger, cilantro and chopped peppers to add fullness. I highly recommend making two or maybe even three different kinds of dipping sauces. I personally made a mild and spicy dip just to change things up a bit.
Overall, my first hot pot experience at 1 Pot in Chinatown was very appetizing. If you're in the mood for an all-you-can-eat sit down meal with a maximum sitting time of two hours, or simply are looking to try something new, I highly recommend this place. Check it out!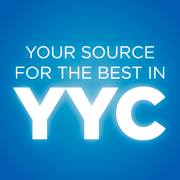 1 Pot Chinatown
Address – 123 3rd Avenue SE, Calgary, AB
Phone Number – 403-708-8088
Join Us
Looking for more of the best local activities, events, restaurants and everything else to do with YYC? If so, we invite you to join us at Calgaryism on Twitter, Instagram and Facebook today. We hope to see you there!