Bow Tower Calgary – Top Corporate Building in the World
April 13, 2013
By Cody Battershill
Bow Tower Named Top Corporate Building in the World!!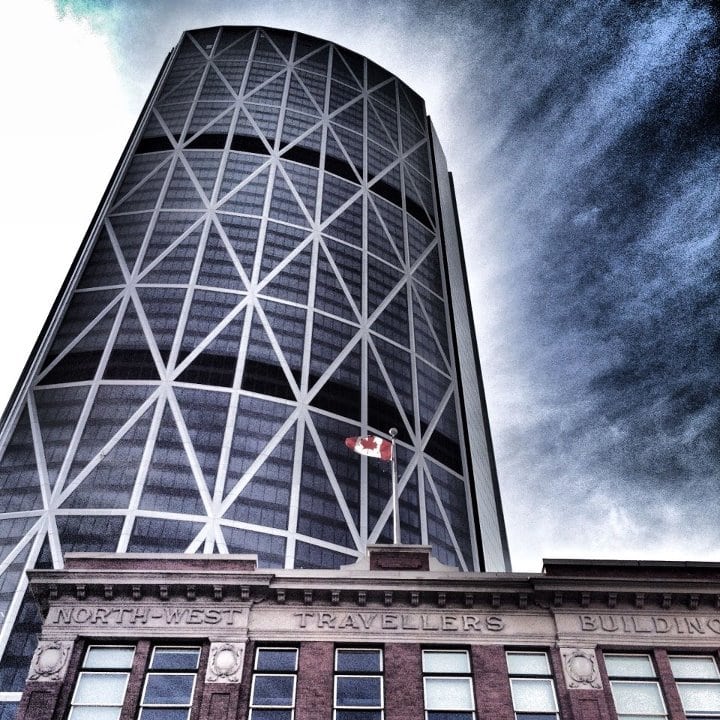 Will the acclaim for Calgary ever end?
The Bow Tower, one of the most recent skyline additions in the city core, is what's making headlines this time around a few weeks after Calgary was named a top 20 financial centre in the world by Z/Yen Group.
This masterful work of architecture was deemed the world's most remarkable corporate building by a group of building experts from Emporis. The German firm has created one of the world's leading databases for construction and buildings worldwide.
If anyone knows architecture it's the Germans, a nation whose architectural and technological prowess is recognized worldwide. Remember, after all it was the Germans who helped us build the world's longest skylight at The Core Shopping Mall!
Design for the acclaimed Bow Tower came from a world-renowned architectural group. Foster + Partners have once again shown the world what they are capable of designing. The London based firm has more than a hundred projects worldwide.
Want to know more? Check out our Calgary Landmarks - The Bow Tower.
Bow Tower Facts
According to Emporis, The Bow Tower is also the 10th most expensive building in North America, with a construction cost of $850 million to $1 billion big ones, although several other sources have set the final cost at $1.4 billion.
Is owned by H&R Real Estate Investment Trust
EnCana is currently a main tenant in the Bow Tower with almost 1,800 employees across 26 floors.
Cenovus, another energy company has close to 2,000 employees working on 25 different floors.
236 metres tall, the second tallest building in Canada outside of Toronto
59 floors
Began construction in 2007
Completed construction in 2012
Second largest amount of office space in Canada, next to the First Canadian Place in Toronto, Ontario
Advanced engineering and design make the Bow Tower 30% lighter in comparison to buildings of the same size. Wow!!
Each floor is around 32,000 square feet in size
200,000 square feet of cultural and retail space
3 sky gardens each segregated by approximately 17 floors
First trussed-tube style skyscraper in Canada
As of 2006, was the largest development project in North America for Fosters + Partners
Want to see the Bow Tower for yourself, up close and personal? Check out the Best Photos of the Bow Tower in Calgary today!