20 Amazing Historical Pictures of Calgary, Alberta
March 7, 2019
By Cody Battershill
20 Historical Photos of Calgary You'll Love!
If you've been to Europe or Asia, chances are you've seen some structures that are hundreds, if not thousands of years old. In Calgary, the most historical buildings you'll see were built in the early 1900s unless you head to Fort Calgary. Who was the founder of Fort Calgary?
All of Calgary's historic buildings have an incredible story to tell, even if they aren't that ancient. Today, many of these structures that are still standing have been designated as heritage buildings by the city. They enjoy special treatment and undergo frequent testing and restorations to make sure they're in good shape.
If you live in Calgary, you've probably seen some of these buildings around and may not have even known it! As you'll see in the photos below, these structures were part of an ever-changing story that has unfolded and developed over many, many years into the Calgary we live in today.
Here's several historical pictures of Calgary, Alberta, that will make you really think about how life was way back then for locals, and just how different it was for them way back when our city wasn't so huge.
American Hill in the early to mid 1900s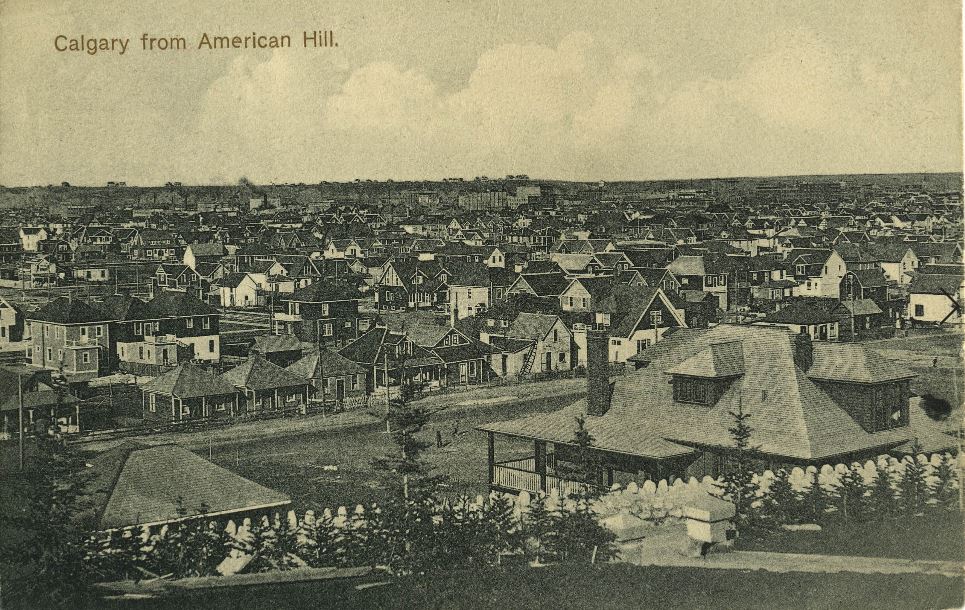 American Hill was originally an enclave for American-born business elites. Later on in Calgary's history, this area was renamed Mount Royal which today consists of Lower Mount Royal and Upper Mount Royal, the latter of which being one of the most luxurious communities in the city.

It looks like this photo was taken from Lower Mount Royal as land in front is somewhat flat. This is about where 17th Avenue SW would be today we're guessing.
Fort Calgary – 1880s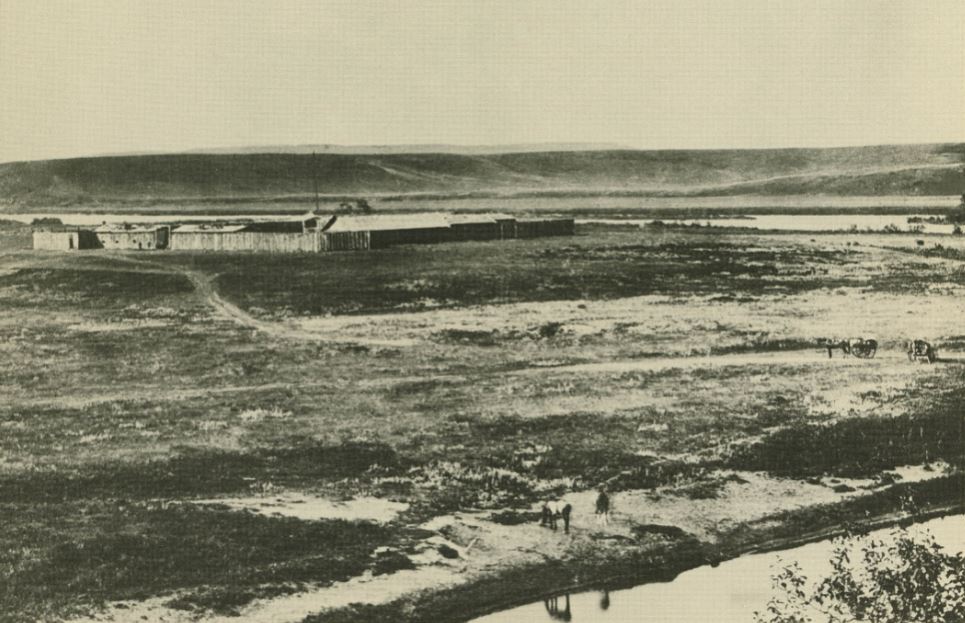 Fort Calgary in all its original prime and glory in the 1880s. Behind it to the north you can see the Bow River, while further north you can see where the communities of Sunnyside, Crescent Heights and Briar Hill / Hounsfeld Heights exist today.

In the far distance, you can faintly see a huge hill that would one day be named after its aerial shape. On the bottom right you can also see someone doing something along the embankment of the Elbow River.
Tent Town in the Early 20th Century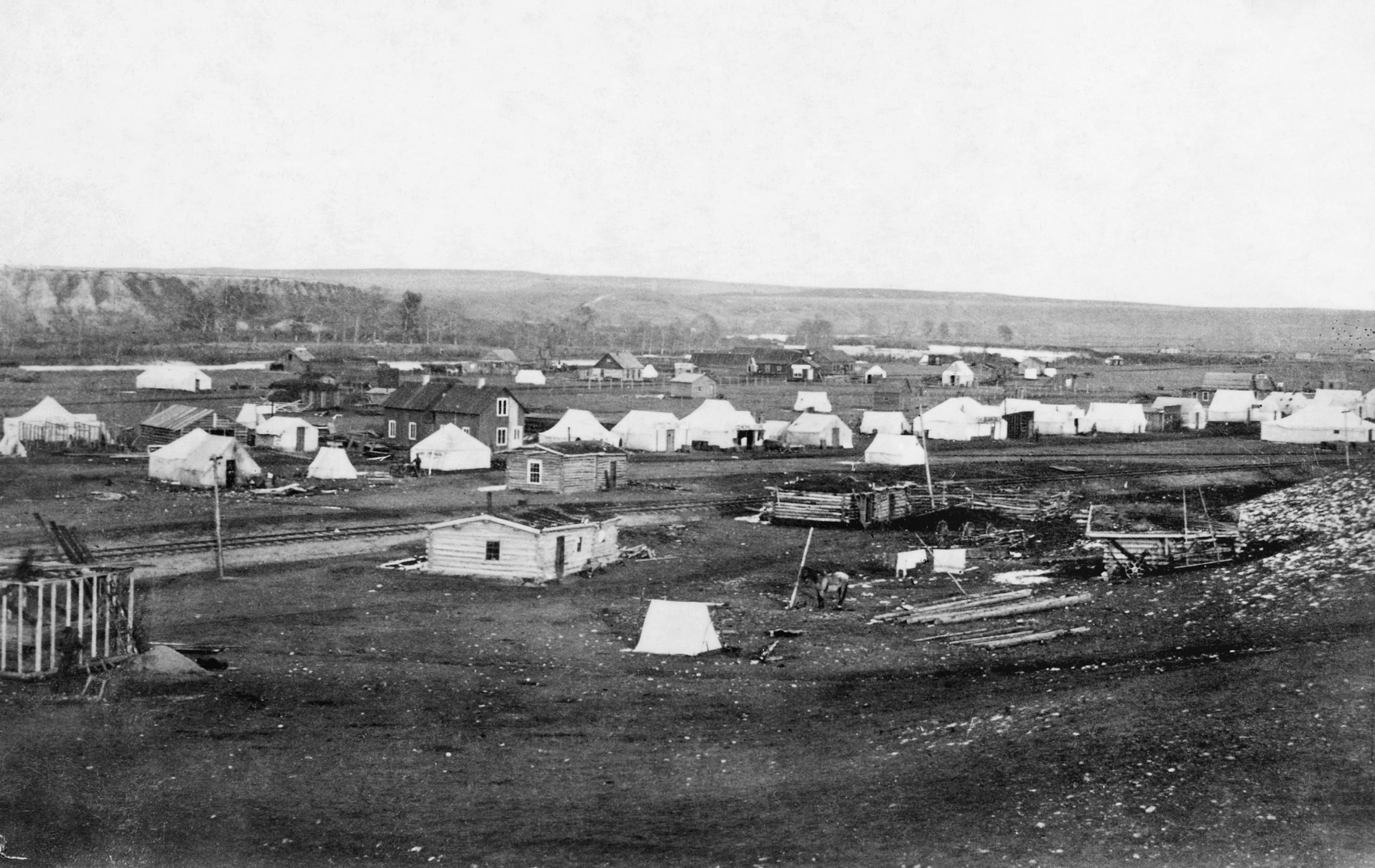 Calgary's tent town which existed in the downtown area in the early 20th century. The city had quite the reputation as a party town with all the party favours available that you could imagine.
Downtown & Centre Street Bridge - 1938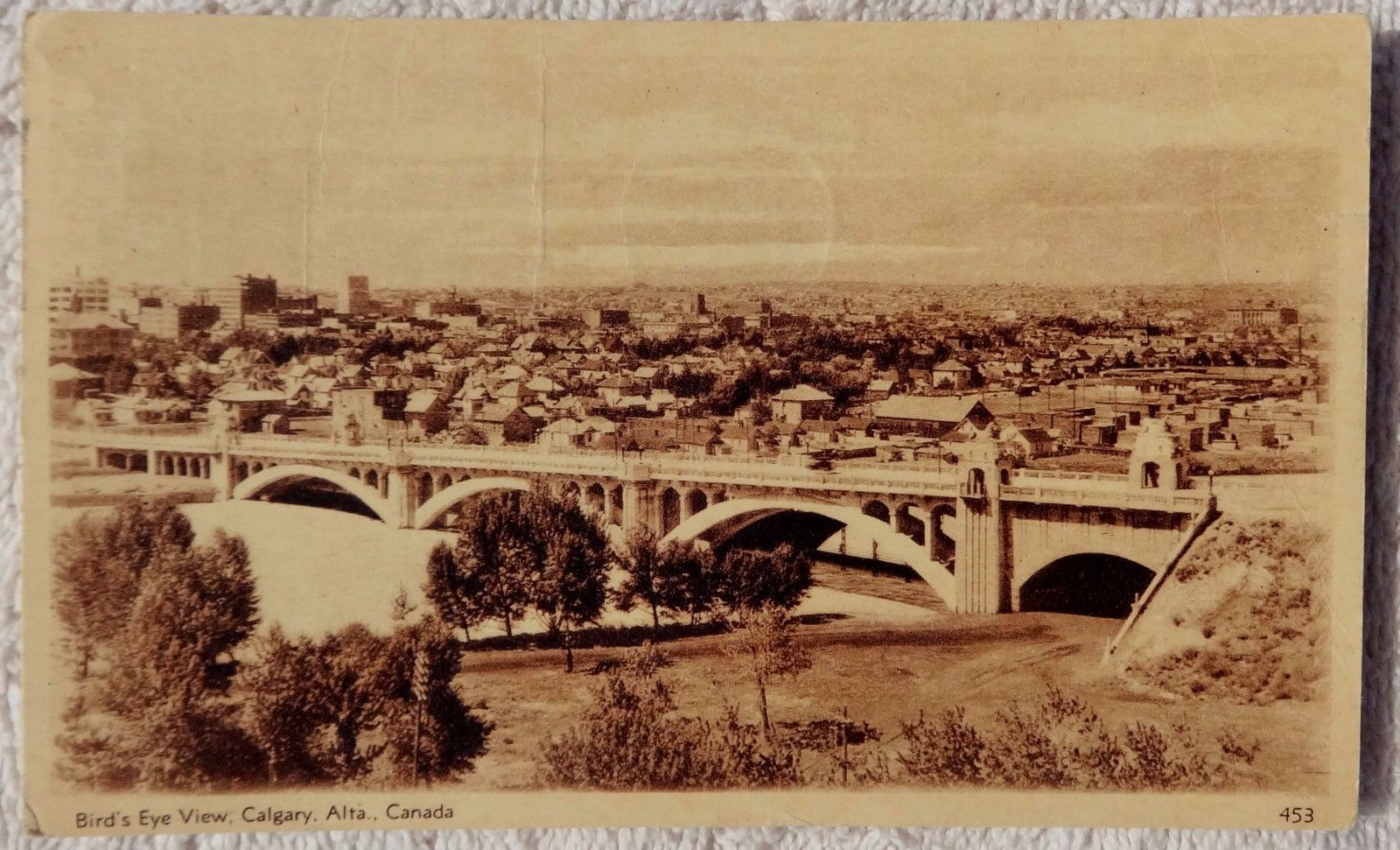 Crescent Heights must have been as popular a vantage point way back in the day as it is today. This particular photo was taken from what looks like today's Rotary Park area, with the source saying it's from 1938.

This clearly shows that Memorial Drive has been a roadway for a very long time. It also looks like a pedestrian walkway underneath Centre Street Bridge.
Factory Section – East Calgary – 1920s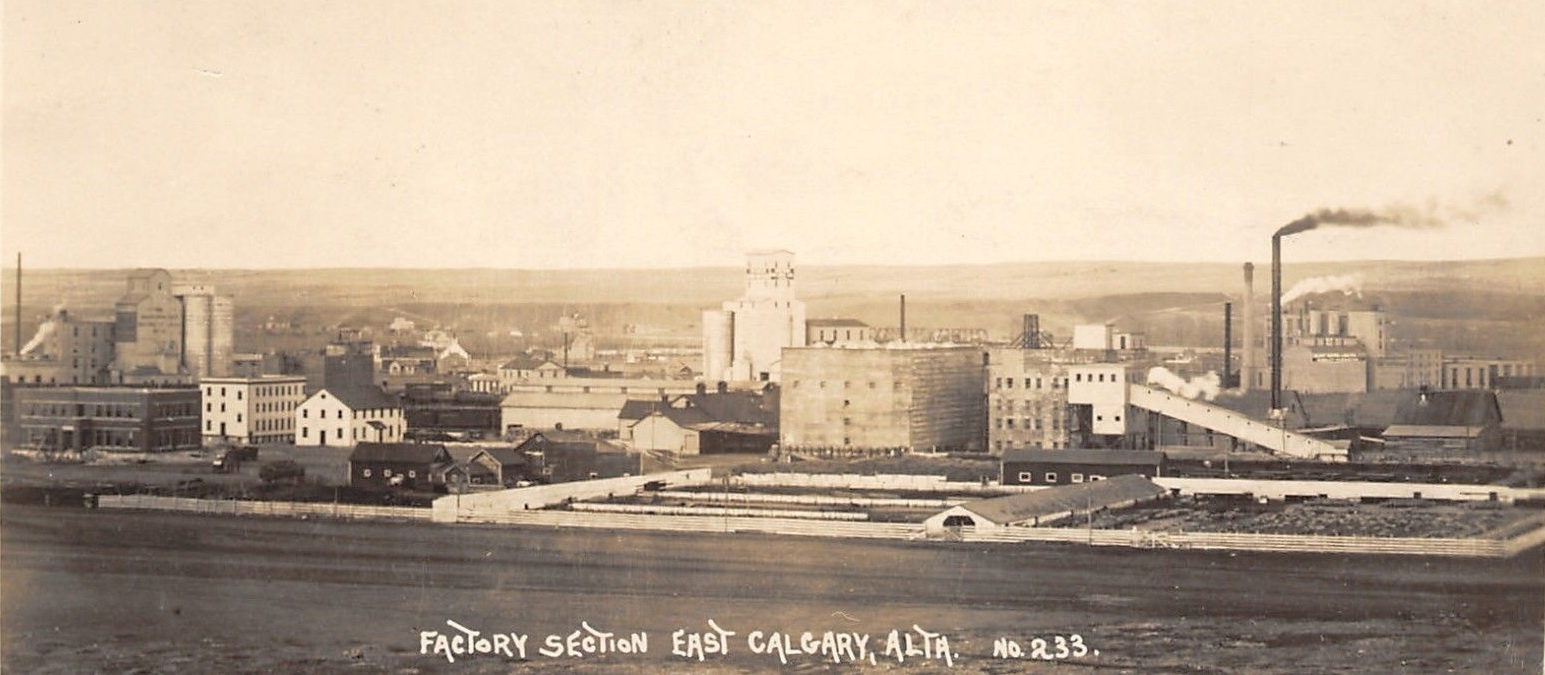 What looks like the beginning of the Victoria Park area coming to fruition in the early 1920s.
Centre Street Bridge & Downtown – 1943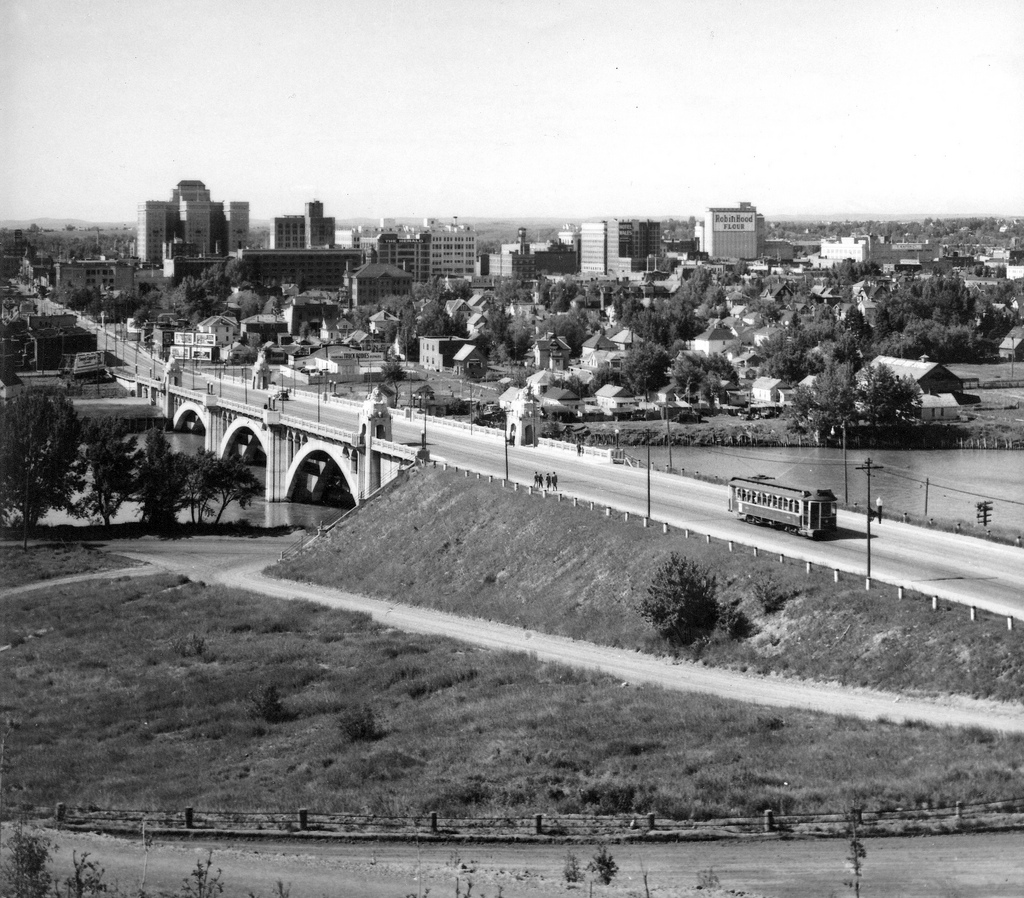 In the midst of World War 2, Calgary was now bustling with its first few tall structures already protruding on the horizon, including the Fairmont Palliser Hotel (tallest building on the left).

Notice the dirt roads and prime real estate in what is now known as Chinatown that's been filled to the brim with mid and highrise buildings.
Knox United Church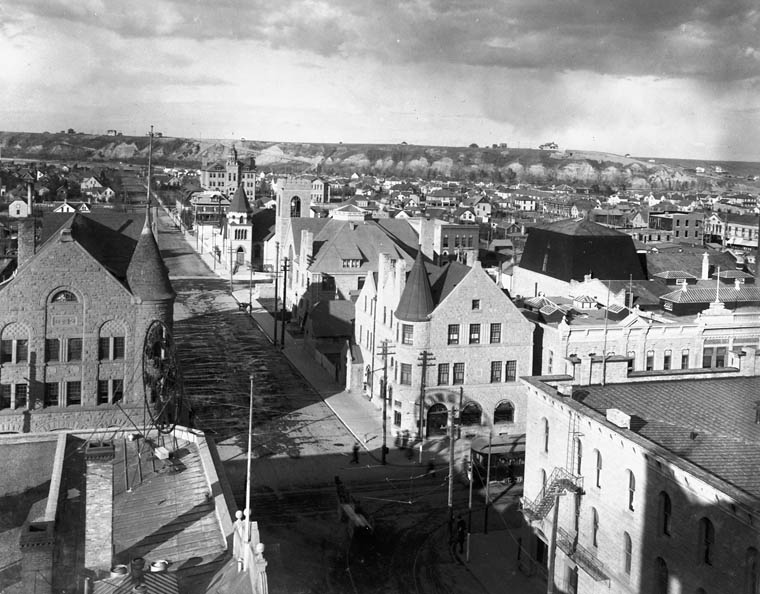 Notice the beautiful and old Knox United Church standing tall on the next street down. This structure was made out of sandstone, as were many of the other buildings in the picture, as a result of a motion by city council to build with fire-retardant material (the Great Fire of 1886).

The sandstone was mined from the banks of the Bow River and are still seen in old historical buildings in downtown today.
Stephen Avenue Looking East – 1928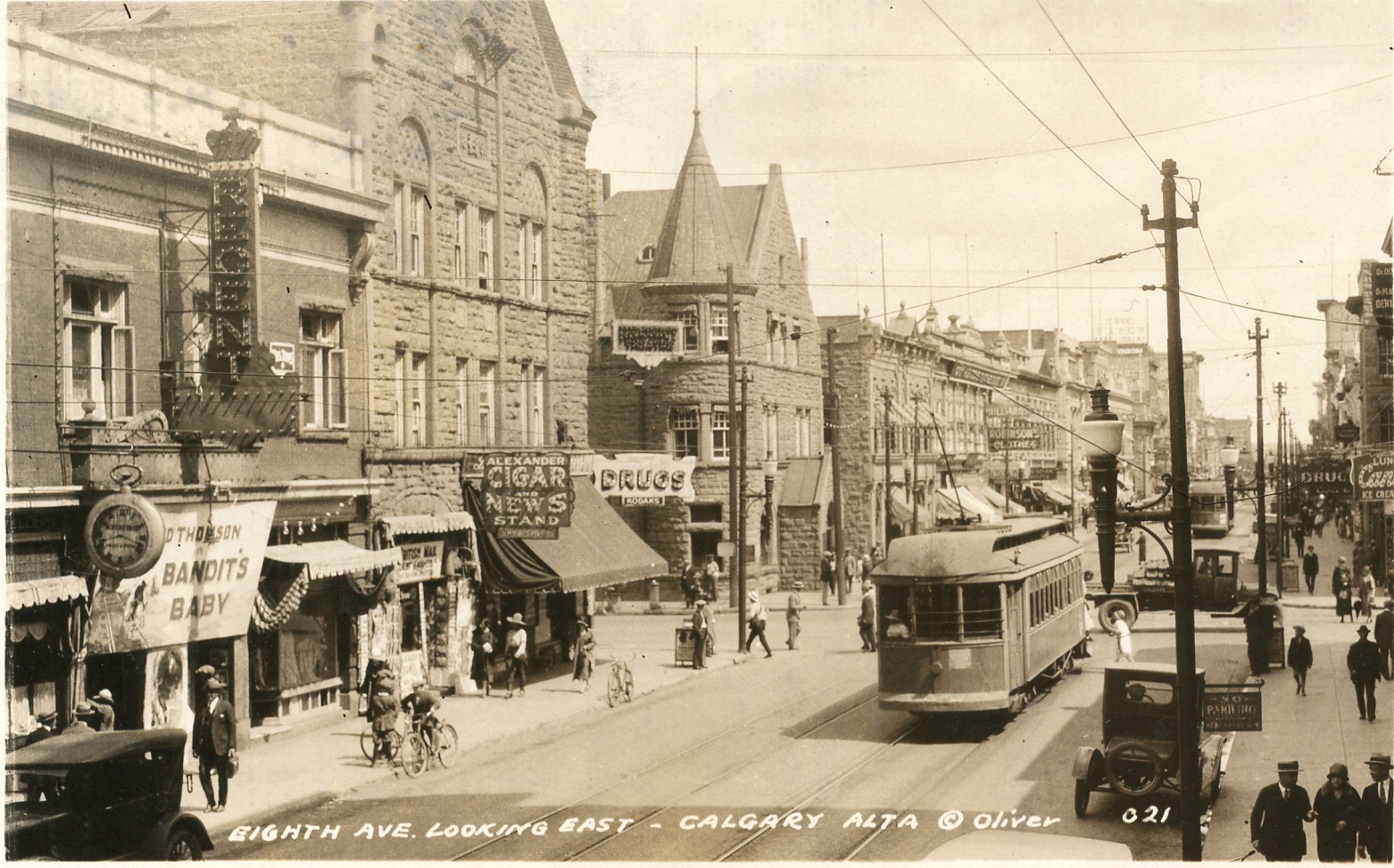 Stephen Avenue seemed to be livelier than it is today. Okay, maybe that's not possible given that this was way back when the city wasn't many decades old. But at least you could hitch a ride on a railcar instead of having to walk from one end to the other.

Notice the sandstone buildings once again, which make these historic pictures of Calgary quite picturesque.
First Street West – 1928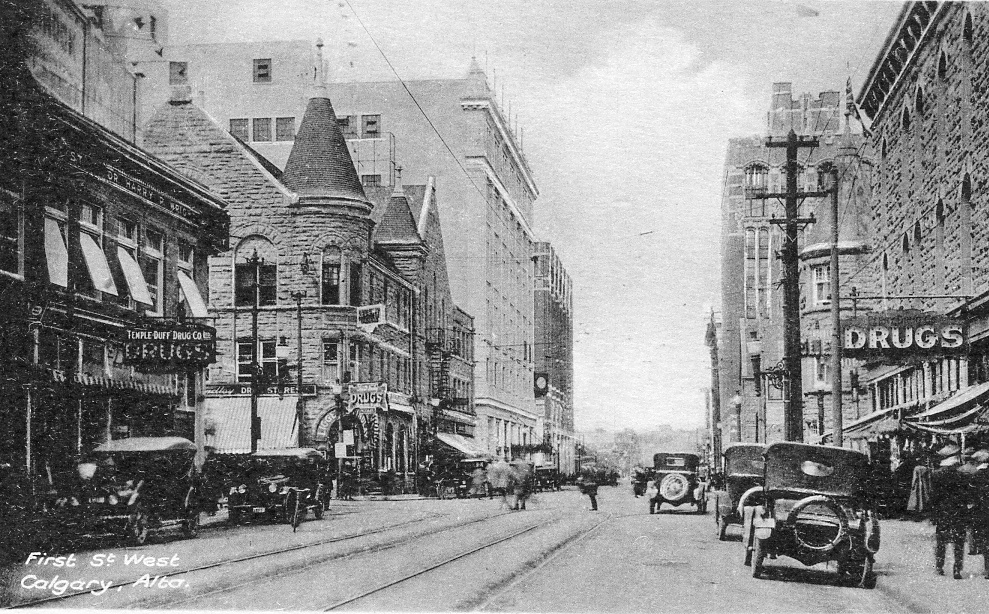 Another look at street in downtown in 1928, this time First Street West. Today this street is in the heart of the business core, and it seems it was back then too with the larger buildings towering over the smaller sandstone ones.

Notice the railcar tracks and more sandstone construction. Once again, some of these buildings in downtown still stand today.
Streetcar Northbound on First Street  - 1909 - 1910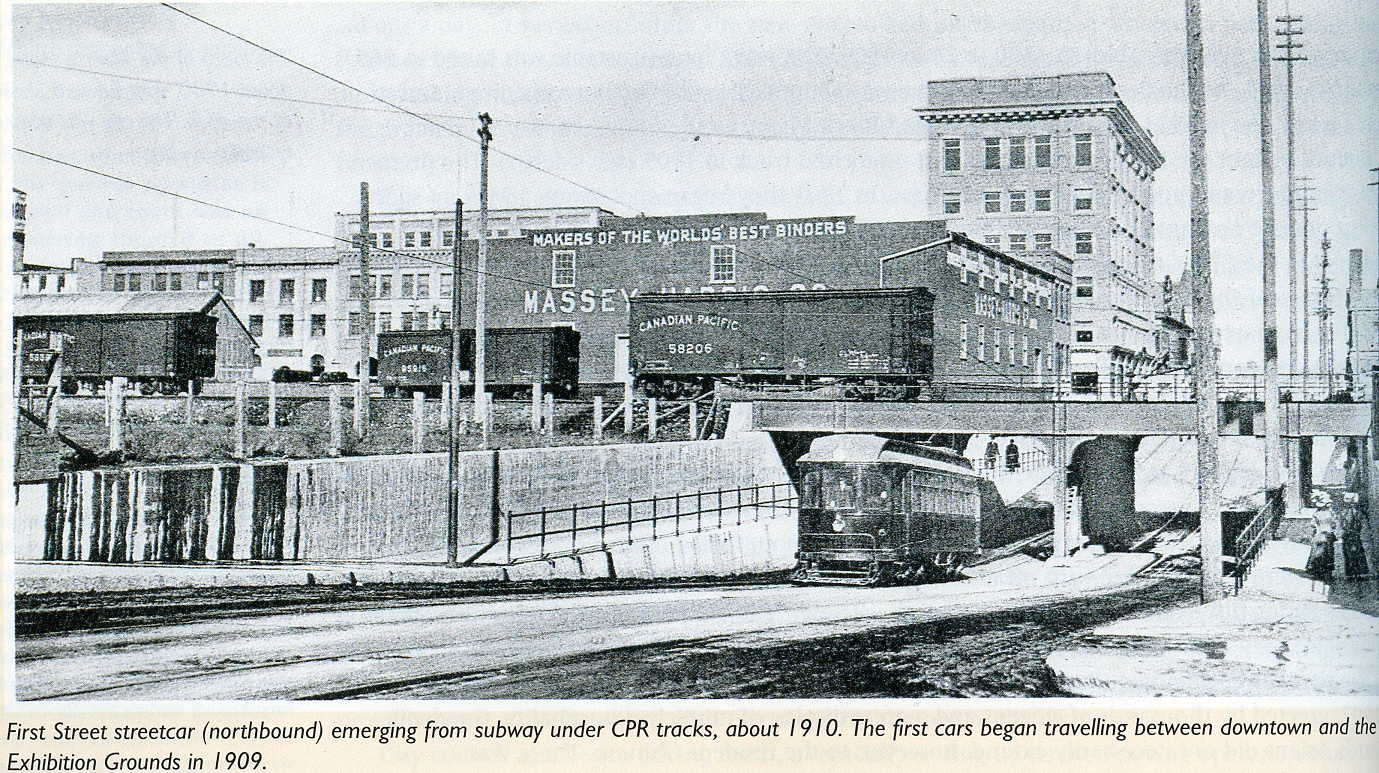 The little duck down under the railway between 9th and 10th avenue downtown is shown in its early years in this historical picture of Calgary. While some of these underpasses are now renovated, there's not much that looks different from today.
Stephen Avenue Looking West from Centre Street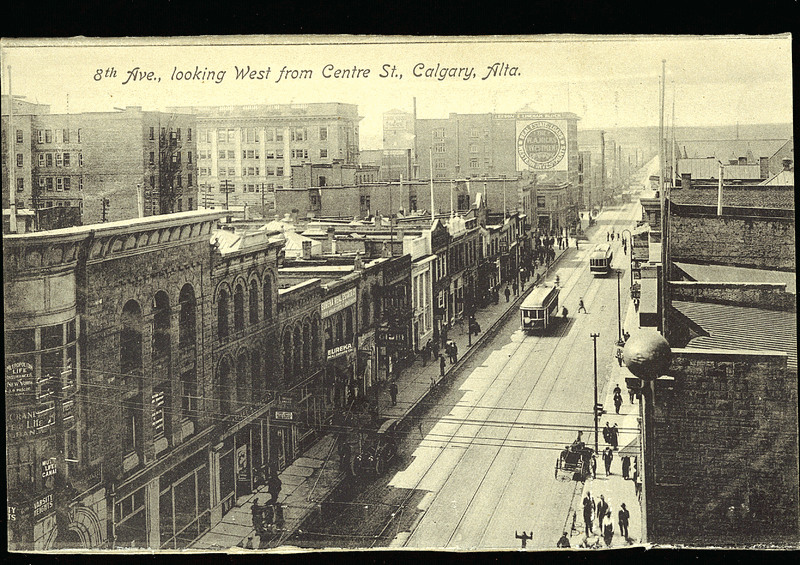 Another classic photo of 8th Avenue SW looking westward. In the distance you can see the foothills that would today be either the communities of Sunalta or Shaganappi. We're guessing this photo was taken sometime in the early 1900s.
Downtown Streetscape in Colour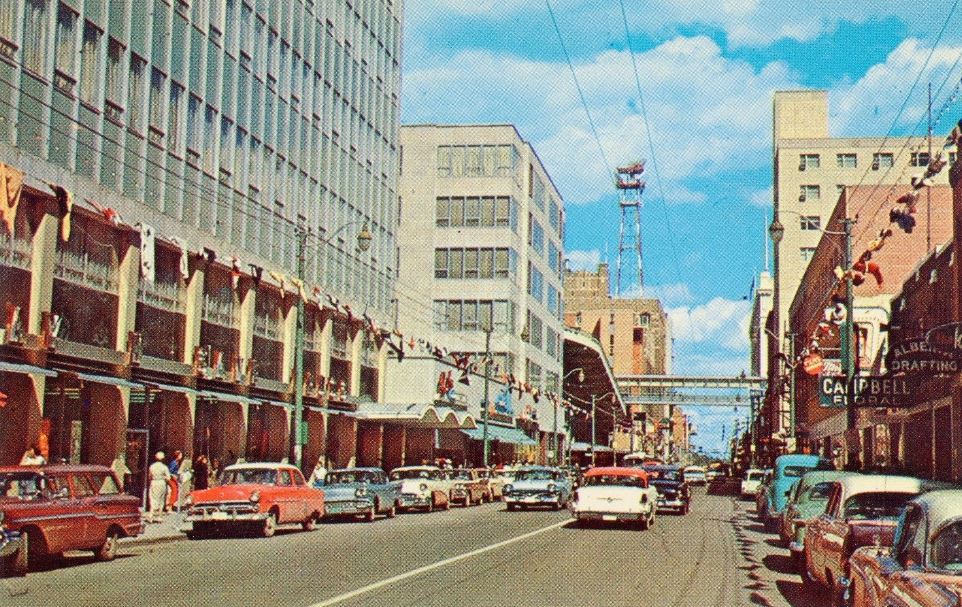 Judging by the cars and colour in this historic photo of Calgary, we're guessing this was somewhere downtown – maybe even Stephen Avenue – in the 1950s or 1960s. Notice the walkway between the streets in the back, which looks like a pedestrian walkway but much higher than a +15.
Beginnings of Chinatown – 1950s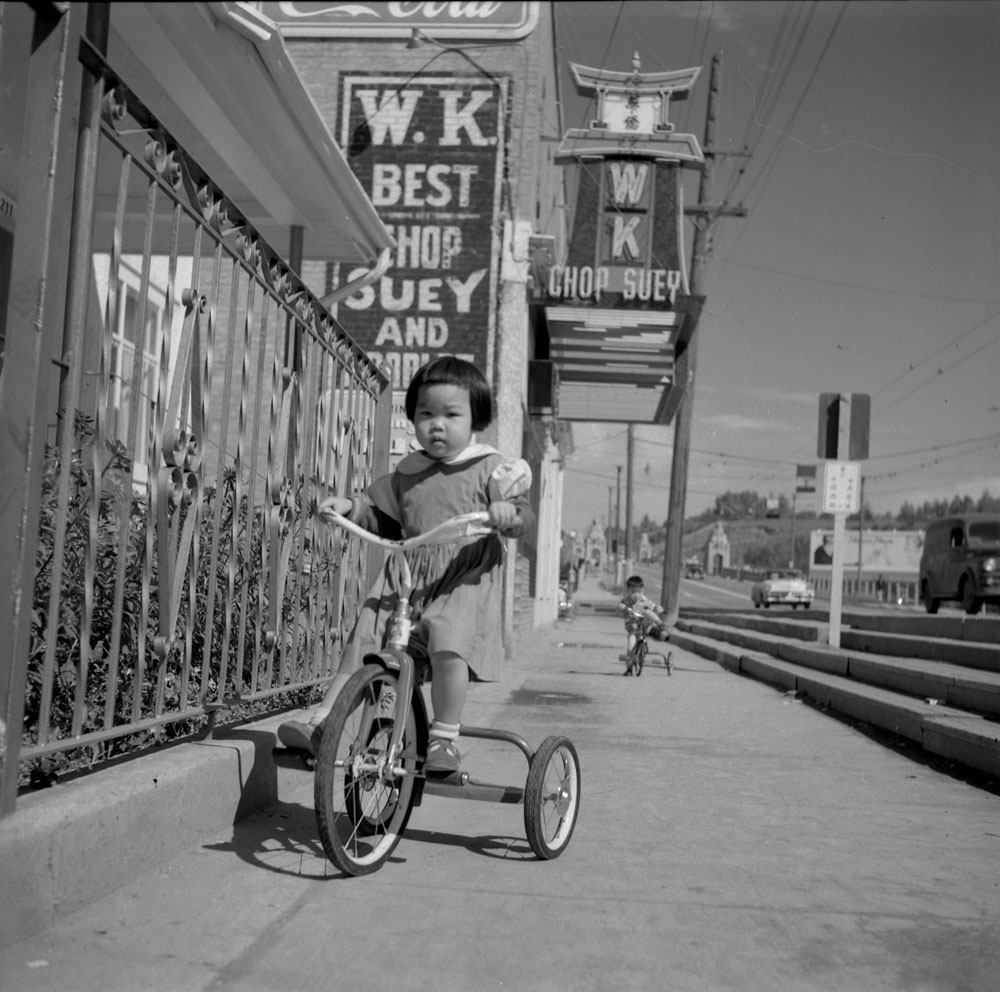 If you look closely enough, the sign in the background is still standing in this exact location in Chinatown today. Now we're just wondering if these two cuties stuck around Calgary or not.
Wild West Town – 1886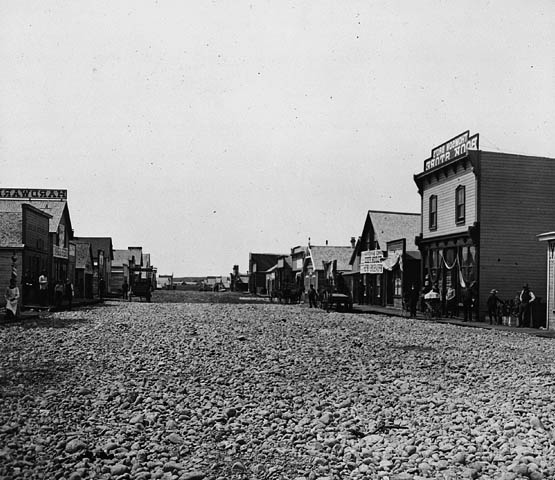 According to this historical photo of Calgary, it took only a decade or so for the settlement to develop a main street that looks like it's right out of a wild wild west cowboy movie.

We can only imagine what life was like back then for people in the city… okay, maybe we can, and I think we can all agree on that we would prefer the life we have today.
Chinatown in 1965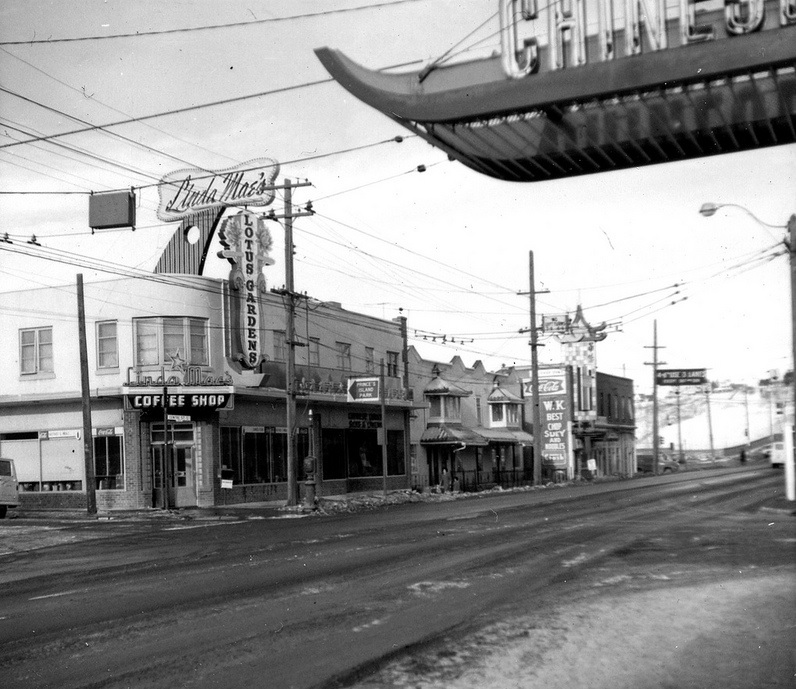 Most of these buildings have been removed, save the one in the centre right, which we believe has just been renovated over the years (the sign still stands). Notice the house on the hill in the background, an area known today as Crescent Heights.

Compared to older photos of Calgary, it looks like residential development became a lot more rampant on the hill to the north of downtown as the years passed.
Knox United Church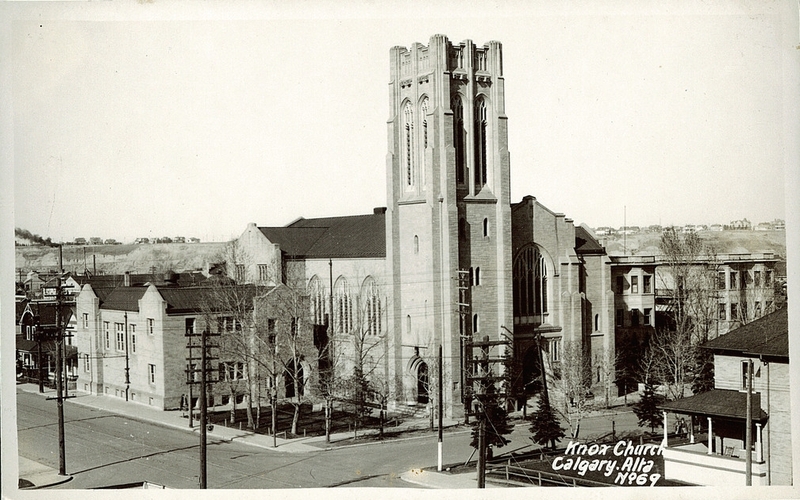 Another epic photo showing a building that still stands today in Calgary. Notice how there are more homes on the hill in the back, which leads us to believe that this historical picture of Calgary was taken some time in the early 1900s.
Church of the Redeemer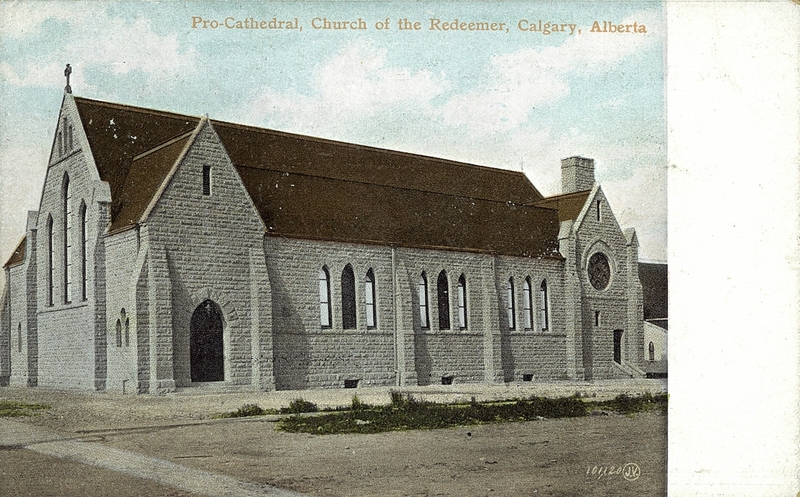 If you've ever taken a stroll downtown on 7th Avenue and 1st Street SE you'll notice this church still standing with its beige sandstone brick and red tile roof. The photo itself is colour, so we think it was taken some time in the 1950s, although dirt roads would suggest much earlier than that – in the early 1900s.

The Church of the Redeemer was built in 1905, so it's possible this photo just had colour added to it after being taken in the 1900s.
Palliser Hotel and Canadian Pacific Railway Depot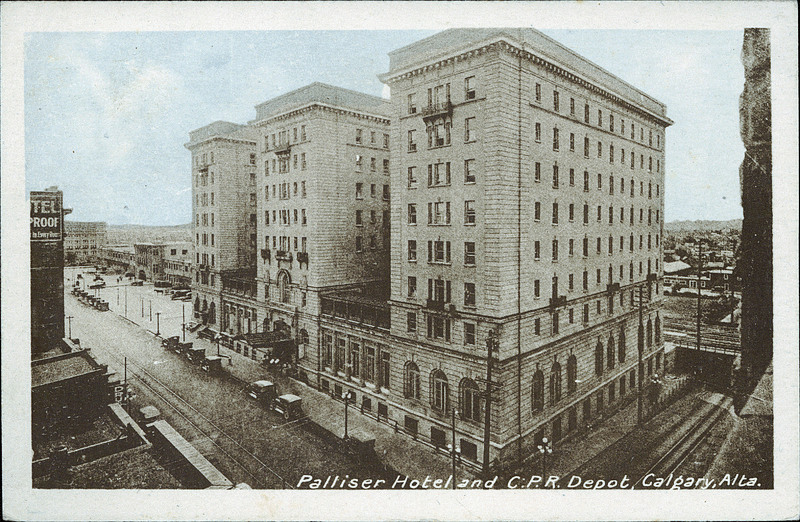 The Fairmont Palliser was built in 1914 and was the tallest building in the city for many years. During its lifespan it also underwent multiple renovations that added more floors, but we can tell this photo was taken with none yet performed.

Notice the paved streets and slouching ramp that dips at 1st Street SW and turns into a tiny hill in front of the Palliser Hotel. If you drive downtown, you'll agree that this little feature of the roadway still exists today.
King Edward Hotel in East Village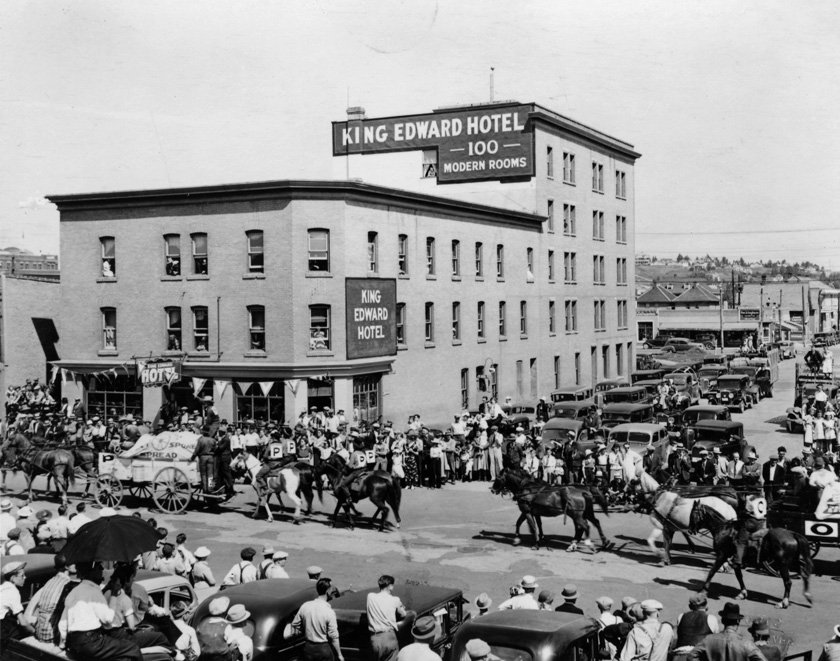 We're pretty sure it may have been called "East Calgary" at the time, but here's a shot of the King Edward Hotel in East Village in some time in the late 1910s or 1920s. We're guessing the age of the photo by the style of car in the picture, which is in line with what you would see in the 1920s.

The King Edward Hotel was founded in 1905 and still stands today. The City of Calgary has designated it as a historic building and has been restored to keep it standing and functional as a place of business.
Fire Headquarters in Downtown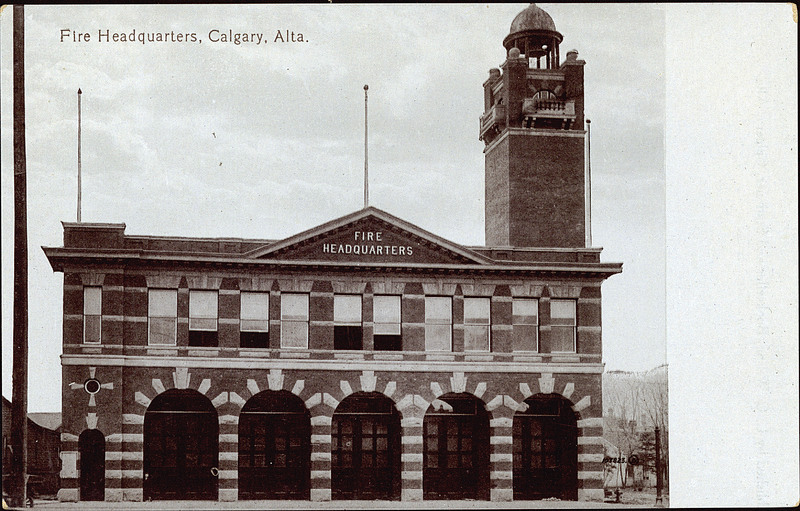 Driving westbound on 6th Avenue SW in downtown you'll notice this antiquated Fire Headquarters still standing on the corner of 1st Street SE. A huge difference from way back then and now will be the view of the Bow Tower which was completed in 2012 and stands as one of Calgary's tallest skyscrapers.

Today you'll notice a few renos on the building in comparison with this picture, but most of it stands unchanged. Incredible!
STAY TUNED FOR MORE HISTORIC PHOTOS OF CALGARY AND COMMENTARY SOON!
I Love Calgary!
Do you love Calgary and its history as much as we do? If so, we invite you to join us at Calgaryism on Facebook and Instagram to stay up-to-date on local activities, events and projects happening in and around our city. We are looking forward to seeing you there!

Source: Prairie-Towns.com