Calgary Real Estate Market Update December 2013
January 4, 2014
By Cody Battershill
Calgary Real Estate Market Update December 2013
December saw an 8.0 percent year over year increase in sales, topping off the 11.0 percent growth over the entire year of 2013 for Calgary's residential market.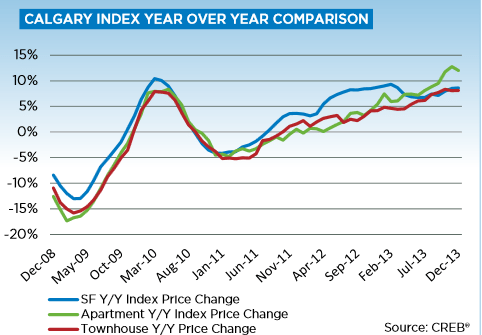 Residential sales totalled 1,172 units, bringing the total sales in 2013 to 23,489. The year also saw an 8.6 percent increase in home prices over 2012.
According to the CREB®, sales growth in Calgary has exceeded expectations for 2013 largely due to high inbound migration, strong employment opportunities, and increased confidence in the long-term economic condition of the city – resulting in more people buying more real estate.
Because of the December holidays, the number of closed transactions and new listings weren't as high as in the previous months, although sales trends were on track with December's long-term averages even with the terrible weather before the official holidays.
Calgary Real Estate Single Family Home Market
16,302 units sold in 2013, an 8.0 percent increase over 2012

22,569 new listings, close to a 1.0 percent increase over 2012

$472,200 benchmark price, a minimal 0.3 percent gain over November and an 8.6 percent increase year over year

7.0 percent unadjusted price gains over the previous year

Higher end homes (above $500,000) haven't seen as much price gains as those below this marker
Calgary Real Estate Condominium / Townhome Market
4007 condo apartment sales, a 14.0 percent increase over 2012

$278,600 condo apartment benchmark price, an increase of close to 9.0 percent over 2012

3,180 condo townhome sales, a substantial 22.0 percent increase over the previous year

$307,100 condo townhome benchmark price, an increase of more than 6.0 percent

Condo / townhome market is more affordable, making it a popular choice for first-time buyers and those moving to the city

Investors are also attracted to this market, as it has not yet returned to the highs previously recorded in the sector
More Statistics
Market conditions were in sellers' territory for almost all of 2013, leading to price gains in the condominium / townhome and single-family sectors.

In 2014, price gains and increased sales activity are expected, although not on the same pace as seen in 2013.
More Real Estate Market Updates
Calgary Real Estate Market Update November 2013
Questions about Calgary Homes or Condos?

Get the best advice from a top producing Calgary REMAX Real Estate Professional today! Call me or message me below, I am looking forward to helping you accomplish your real estate goals.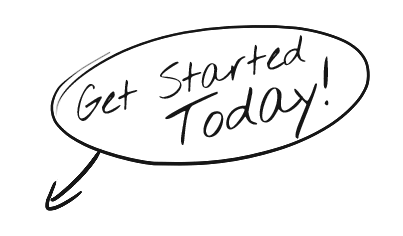 [gravityform id="35" name="Here to Help" description="false"]