Calgary Real Estate Market Update February 2015
March 3, 2015
By Cody Battershill
Calgary Real Estate Market Update for February 2015
- Feb. 2015 Sales Activity Remains Low Compared to Long-Term Trend –
In comparison to the previous month, new listings growth on a year-over-year basis eased from 37 percent to nine percent in February 2015. Sales activity also came in with lower than normal numbers for the month, while inventory levels increased to a total of nearly 5,500 units.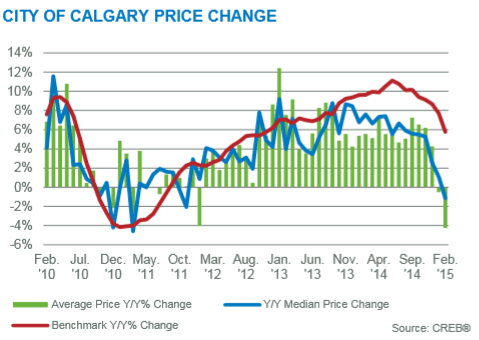 According to the Calgary Real Estate Board, inventory levels remain below the record highs seen in February of 2008 at 7,000 units. If the amount of new listings continues to drop heading into 2015, it could result in some downward pressure on the resale real estate markets supply growth.
Year-to-date, nearly 6,250 new listings have entered onto the local real estate market. Detached single-family homes have continued to see a drop in available inventory below the $400,000 marker, while condominiums / attached have seen an increase in inventory above the $300,000 range.
Calgary Real Estate Market Monthly Statistics
1,217 total sales, a decline of 34 percent year-over-year

Rate of decline in sales was higher in apartment and attached concentrated neighbourhoods

Currently 4.5 months of inventory due to slow sales in February, placing downward pressure on prices

$516,000 detached benchmark price, an increase of six percent year-over-year, but a drop of 0.5 percent compared to January 2015

$354,600 attached benchmark price, a slight decline over the previous month

$296,000 apartment benchmark price, also a small drop over January 2015
With some uncertainty in the forecast for Calgary's real estate market, many buyers and sellers are both are waiting to see how low oil prices will affect the local market in the months ahead.
More Market Updates
Looking for more previous market updates? See all of our monthly statistics and analysis for every month at our Calgary Real Estate Market Updates article today!
Questions About Calgary Real Estate?
As an experienced REMAX Real Estate Professional, I would love to share my knowledge and expertise of Calgary's residential market with you. Call me anytime at 403-370-4180 or message me below; I am looking forward to getting in touch with you!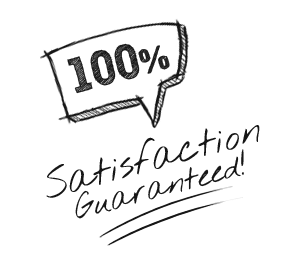 [gravityform id="35" name="Here to Help" title="false" description="false"]