Calgary Real Estate Market Update January 2015
February 5, 2015
By Cody Battershill
Calgary Real Estate Market Update January 2015
- Total residential sales in January 2015 substantially lowest in five years -
It may be no surprise to many that low oil prices and a changing outlook on the economy has resulted in less consumer confidence in Calgary's real estate market, bringing housing sales to its lowest tally (880 units sold) for the month in five years.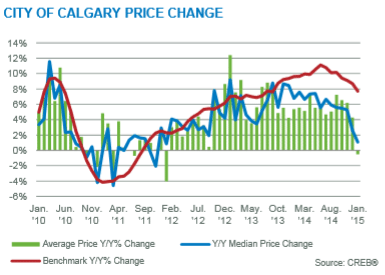 In addition, the Calgary Real Estate Board (CREB®) has said that economic conditions throughout 2015 are expected to be not as prosperous as first predicted in December of 2014. See our Calgary Real Estate Market Update December 2014 for more information.
Lower energy prices has many consumers second guessing their employment status and wondering if they might be on the chopping block next, as reflected in the low total residential sales seen in January 2015.
Monthly Statistics
Sales activity was a substantial 35 percent lower than the decade-long trend and decreased across all three residential sectors (apartment, attached and detached)

On the flip side, the number of new listings in the city jumped by 39 percent, increasing inventory levels and giving more options for those who are choosing to buy

Many home owners are choosing to list their homes not only because of the uncertainty in the housing market, but also because they are concerned about their personal exposure to a faltering economy

On a positive note, despite recent increases in new listings, benchmark prices remained relatively stable for the month at $459,100 across the board, a 7.7 percent year-over-year gain on January 2014
Calgary Real Estate Market Single-Family Statistics
32 percent increase year-over-year in new listings for detached properties, all of which are priced over the $400,000 range

$518,600 detached benchmark price, a 7.9 percent year-over-year gain and close to that seen in December of 2014

$356,000 attached benchmark price, remaining close to levels seen in December of 2014
Calgary Real Estate Market Condo / Townhome Statistics
Apartment sector gained the largest amount of new listings, nearly doubling to a total of 1,148 units

$298,700 apartment benchmark price, down from $300,400 in December 2014
With the current economic climate, home owners will likely wait until the spring or summer and see how everything plays out.
If at that point in time inventory levels continue to rise, it is quite possible that there will be an ease in prices for the entirety of Calgary's residential real estate market.
More Market Updates
See our Calgary Real Estate Market Updates for month-to-month analysis, statistics and more.
Questions About Calgary Real Estate?

As an experienced REMAX Real Estate Professional, I would love to help guide you into making the best and most informed decisions. Call me anytime at 403-370-4180 or message me below; I am looking forward to your call!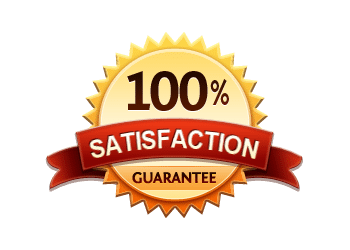 [gravityform id="35" name="Here to Help" title="false" description="false"]