Calgary Real Estate Market Update May 2018
June 3, 2018
By Cody Battershill
Calgary Real Estate Market Update for May 2018
– Mortgage conditions take a toll on housing demand –
Sales activity in the month of May continued to drop with the detached sector seeing the most change. Combined with an increased number of new listings entering the market, inventory levels also rose.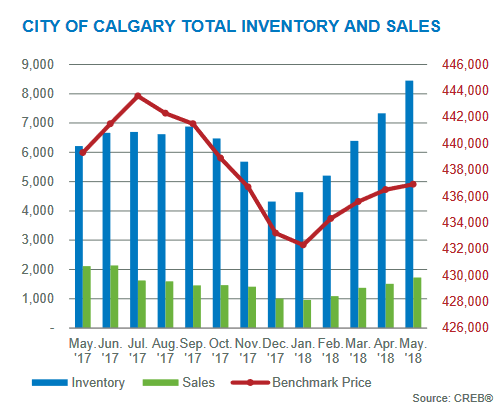 Recent changes to lending rules and regulations including rising rates and stricter qualifications have caused demand to drop across all of Calgary's residential sectors. Unfortunately, the pace of economic recovery back up from the last recession in 2014 hasn't been enough to outweigh the recent changes made to mortgage conditions.
Inventory levels also outpaced sales, pushing months of supply up to 4.9 months. This elevated supply prevented any price recovery in the market. The city-wide benchmark price totalled $436,900, similar to levels seen in April 2018 and 0.6 percent lower on a year-over-year comparison.
Detached home sales and inventories rose across all price ranges, although most of the excess supply is found above the $500,000 range. Months of supply for the higher price ranges remain close to those over the past several years, although they remain lower than what they were during the economic crisis of 2008 and 2009.
The changes made to mortgage conditions have prevented many people from moving up in the market. Uncertainty in the economy also has caused others to reconsider future plans concerning their living situation. However, not all sectors have seen the same increase in supply. Therefore, it becomes critical to research the type of home you're interested in and the dynamics of that market.
May 2018 Real Estate Market Facts & Statistics 
$436,000 city-wide benchmark price, 0.6 percent lower year-over-year

4,047 total sales city-wide year-to-date, 21 percent lower than the same time frame in 2017 and 26 percent lower than the long-term average

$504,500 detached benchmark price, close to that of last month and 0.4 percent lower year-over-year

Detached benchmark prices remain four percent lower than highs seen in 2014

1,104 total condo sales year-to-date, 12 percent lower on a year-over-year comparison

$256,200 condo benchmark price, 4 percent lower year-over-year and 15 percent lower than previous record highs

New condo listings have eased slightly, preventing further benchmark price declines

$418,480 semi-detached benchmark price, 0.5 percent lower year-over-year

Semi-detached benchmark prices varied greatly by district, with drops seen in the South East, North, North West, while gains in others offset these

Townhome benchmark prices improved over last year's levels due to gains in the North and City Centre areas, although they remain approximately 9 percent lower than unadjusted highs seen in 2014

*Sourced from the CREB®
Ask a REALTOR®
As mentioned above, each sector in Calgary's residential market has been performing differently than the other. This is especially true as the economy is slower to recover from downturn as it has been in previous years.

Therefore it becomes extremely important to understand how the segment you're interested in buying and / or selling in is acting. Contacting a professional real estate agent and REALTOR® is the first step to getting all the facts necessary so you can make the best and most informed decisions!

You may not have an agent in mind yet. But that's okay. It's usually a good idea to start looking for a REALTOR® who is an expert in the type of property or community you're interested in. By acquiring the services of this person, you'll know that you're getting the best advice throughout your transaction and may very well keep more money in your bank account as a result!

As an experienced REMAX real estate agent and REALTOR® in Calgary, I would love the opportunity to help guide you through your next transaction while educating you on the dynamics of the sector you're interested in. Call me anytime if you have questions about the current market or real estate for sale and I will be happy to help!
Calgary Housing Market Updates
See our month-to-month Calgary Real Estate Market Updates going back all the way to 2012 – stay educated and up-to-date on current market trends today!
Questions about Calgary Real Estate?

As a top-producing REMAX real estate agent in Canada (2013, 2014, 2015h) and experienced REALTOR® in Calgary, I guarantee to provide the best service, advice and representation while guiding you step-by-step through your next transaction.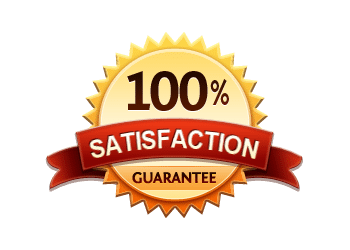 Call anytime at 403-370-4180 or send a message below for a quick, if not immediate response. I am looking forward to helping you accomplish your real estate plans!

[gravityform id="35" title="false" description="false"]